My neighborhood has never done the Boo-ing thing so I thought I'd get it started this year. (At least I don't think we have. Know one has ever booed me so they better not be doing it without me.) Because, have I mentioned that I love Halloween??? I'm not sure if I have mentioned that before? =o) And what better way to spread cheer than with treats? I can't think of any.
I found these fantastic printables on this webite. Aren't they cute?!?!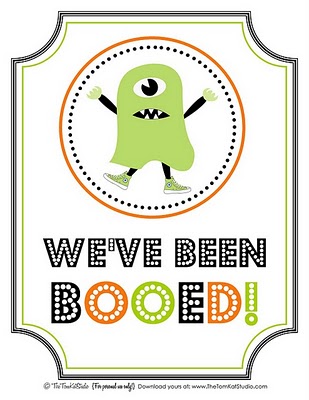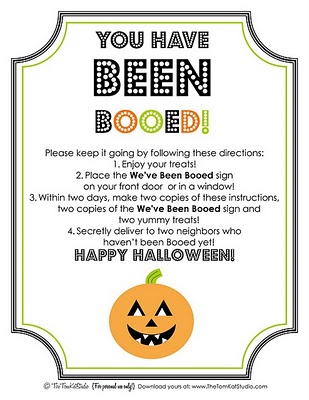 There's also another totally adorable one here.
We printed them out and followed the instructions. You can make this as elaborate (aka expensive) as you would like. I have been collecting the Starbucks Frappuccino bottles for awhile now (thanks to some of my co-workers) so I thought this was the perfect opportunity to make these as boo gifts. I saw them over on this sight.
Super easy to make and they were practically free (since I was given the bottles.)
I was loving the boo thing so much I also booed two of my co-workers. I wanted to try something different so I went to this site and printed these adorable boxes. Yes, printed them. All I did was cut them out and glue them together. Pretty cool, right?! (You really have to check out How Does She. They have all kinds of free printables that are so adorable! And did I mention FREE?!)
Now let the good times roll!
I link up to the great parties on my sidebar!