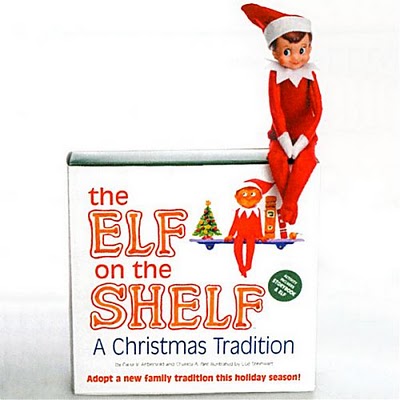 Do you have one of these? Have you heard of it? If not (and if you have small children) you are missing out!
Meet Zachary!

This is our Elf. Zachary came to visit us last Christmas time. Zachary came with a sweet book telling all about Santa's helper. My kids named him Zachary. (I'm not sure where that came from but it's a cute name for an Elf, right?)
The book explains all about it but basically your Elf appears one day, sent by Santa, to watch over you. There are rules to follow: no touching or his magic will disappear, and he can't speak to you (that's Santa's rule). He watches over you all day and then at night he flies back to the North Pole to report to Santa if you have been good or not. And this is the best part… in the morning when he returns he is in a different spot. So kids get to search the house to find their Elf.
How cool is that?!?!

So this year Zachary appeared again. My kids were so excited! They talk to him and tell him what they are hoping Santa will bring them. They search the house in the morning, giggling when they find him. They even say good night to him. It's so precious!
Zachary ends up all over the house. He was on the bathroom counter one morning, which made my kids laugh. He ends up on the mantle or under the tree or in the kitchen.
I think this is about the best Christmas thing I have seen in a lot of years. It's about magic and believing and to me, that's what Christmas is all about. I love that my kids talk to him. I love that every morning they say "let's go look for Zachary!" I love the looks on their faces when they see him and speak to him. It is magic.
So from all of us, including Zachary, Happy Holidays!