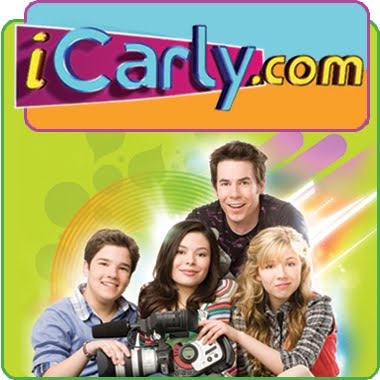 Do your kids watch iCarly on Nickelodeon? My kids love it. One of the things that Spencer (one of the characters) makes is spaghetti tacos. My kids have been asking me to make them for some time but I just never did. They didn't sound all that appetizing to me. Spaghetti in a taco shell? Really?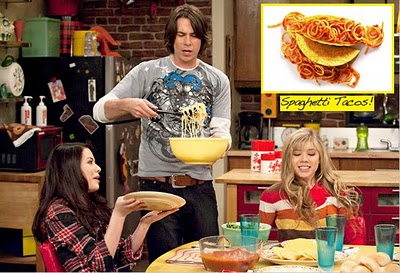 But they asked again while we were grocery shopping so I bought some hard shell taco shells (my kids normally never eat hard shell taco shells!) We made spaghetti tacos.
I tried to take a picture of my son's taco before he ate it but he was too excited to try it. And the next thing I knew here was my picture…
I think he liked them.
He ate 4 of them before I could even sit down.

My daughter wanted no sauce.
She's my no sauce girl. Just noodles and butter. She didn't think they were nearly as wonderful but she liked the idea of eating the same thing that Carly eats =o) She's 5. It's the little things in life that make her happy. I don't mind that one bit =o)
So, spaghetti tacos anyone???
And don't forget to enter my giveaway for this very cool Wives With Knives 3 pocket chef apron.