I love Easter. I love everything about Easter. Call me crazy, but I do. Now that April Fool's Day is over I can concentrate 100% on Easter. Yeah! My kids have already asked when we are going to dye Easter eggs. We might do that today in fact.
One thing I can't do is create things on the computer. Things like cool printables. I'm not very computer savvy so I don't even try. And really, there are so many cool things out there already why not just use what's there, right? (That's me justifying not learning.) =o)
Here are some of the great things we found out in cyber space and we thought we would share them with all of you…
How cool is this great printable?! I found it over on Flamingo Toes. She made them in different colors too so go check them out!

And how about this letter you can send to your child from the Easter Bunny! Who doesn't want a letter from the Easter Bunny?!?! You can find it (and lots more) here.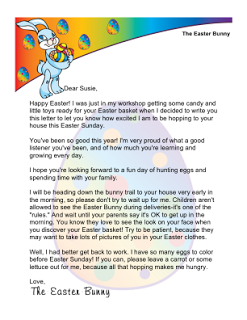 I love the idea of an Easter Egg coloring party? My kids would love this! I found these cute invitations here.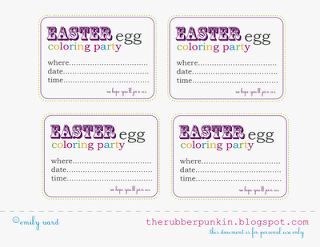 How cute are these Bunny and Chick bags and can't wait to make them for my kids! You can find the printables here.
And look at this cute printable found here. I think my daughter would like this in her lunch box!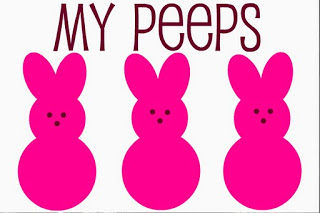 Love this totally cute Easter envelope template found here.
I thought this was cute. A great lacing activity for your kids to do. They have lots of different animals and pictures to chose from here.
My kids love mazes and word finds! Here are some great ones!
And look at this cute card and tag that you can print out here.
Don't you just love these super cute Bunny Straws. There's the complete how to here.
And Jenn's Easter Song and Fingerplay Book is amazing. Go here to download it!
What about these great Easter gift tags found here. Aren't they cute?
We hope you enjoy these as much as we do! Have fun!
I'm linking to the great linky parties on my sidebar!