It's no secret that my kids and I have a thing for cinnamon rolls. We made homemade cinnamon rolls, cinnamon roll bites with maple frosting and cinnamon roll pancakes (all super yum!) So when I saw these cinnamon roll cookies over on Everyday Sisters I was so excited. They looked delicious and super easy to make. I like that combination! =o)
Ingredients:
* 2 refrigerated, roll out pie crusts (you can make your own pie crust if you would like.  But I don't make pie crust, so I bought some)
* 1 cup brown sugar
* 1 – 1 1/2 Tbsp. cinnamon (depending on your taste)
Simple right?!?!
Roll out one pie crust.  Sprinkle with half of the cinnamon and brown sugar mixture and roll up.
Cut into 1/2 inch slices and place on a baking sheet lined with parchment paper.
Bake in a 400 degree oven for 10 – 12 minutes (until lightly browned and delicious looking!)
Repeat with the other pie crust.
Cool on cooling racks and try not to eat all of them while they are still warm.  Seriously.  This will be difficult!  They are awesome!!!
If you want to frost them (but you don't have to.  They are delicious without it.)  But even better with it =o)
* 1 cup powdered sugar
* milk
Add milk to powdered sugar, a little at a time.  Make sure you don't add too much all at once or it will be lumpy and too thin.
Frost and enjoy!!!
Here… let's take another, closer look at these…
If you haven't entered my giveaway for a years subscription to Disney Family Fun Magazine, go here to do so!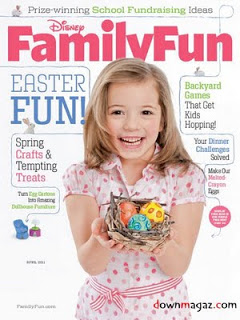 And have you been doing your Swagbucks?  What?  You don't know what Swagbucks is?  Then you need to click here and sign up.  
All you do is search through their search engine and then you earn points!  I already have 2 gift certificates purchased that I'm going to use for Christmas.  How cool is that???  Check out my post that explains more.
I'm linking to the linky parties on my sidebar.