It's been way too long since I've had a giveaway! And I love giveaways! So I thought I'd better get on it and have one.  But what to give away?  What to give away???  As I was flipping through my most favorite magazine ever it dawned on me!  Give away a subscription to this awesome magazine!    How fun is that?!?!  But what magazine is my favorite?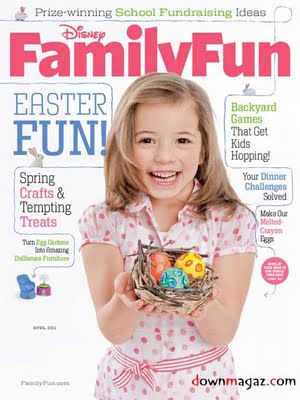 Yep, Disney's Family Fun Magazine.  Best magazine EVER!!!
But it gets even better.  Not one but TWO followers will win a year subscription.  Yep, two winners! 
* Be a follower (since I love my followers!)
* Leave a comment on this post.  Easy peasy, right?
But wait, there's even another way to enter.  (Man, it just gets better and better!)
Giveaway ends September 26th.