I can hardly believe it's that time again. A month has passed since the Ultimate Chocolate Chip Cookie Challenge. This month… the ultimate mashed potatoes. I don't know about you guys but I love mashed potatoes. They make me happy.  And what better way to serve mashed potatoes than all loaded up with goodness and then fried!  Right?  So delicious!
Ingredients:
* 3 pounds potatoes, peeled and cubed
* 1 1/2 cups shredded cheddar cheese, divided
* 2 cups cooked and chopped broccoli
* 1 cup sour cream
* 1 cup mayonnaise (we used Ranch Dressing)
* 3 green onions, finely chopped
* 6 slices bacon, cooked crispy and chopped
Cover potatoes in water in a large pan and bring to a boil.  Reduce heat to low and cook 10 minutes or until potatoes are tender.  Drain and mash.
Stir in 1 cup cheddar cheese, mayonnaise, sour cream, broccoli, green onions and 4 slices of bacon (crumbled.)  We used Ranch dressing in place of the mayonnaise.  I thought it would give it a little more flavor.
Turn into a greased shallow baking dish and bake for 30 minutes in a 350 degree oven.
Top with remaining cheese and bacon and cook an additional 5 minutes or until cheese is melted.
If you stopped right here you would be in heaven!  But wait, it gets even better!
Have your amazing loaded mashed potatoes with your dinner and refrigerate the rest.  The next day, remove them from the refrigerator and form them into balls about the size of a golf ball.
In one bowl beat 3 eggs.
In another bowl add 1 cup bread crumbs and 1 cup Panko crumbs.
Dip each ball into the egg and then the bread crumbs.
Fry in hot oil for about 3 – 4 minutes.  Using a slotted spoon, remove and place on a paper towel.
Now enjoy every single one of them!  They were so darn good.  I loved the bacon and cheese in there and the Panko crumbs added an extra crispiness to the outside.
But let's look inside..
Oh man.  My new favorite thing to eat.  Seriously.  Is it terrible that I ate these for breakfast too???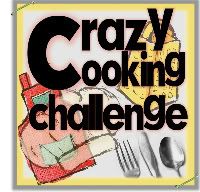 And don't forget to vote for your favorite mashed potato post. I'm number 49 (hint, hint) =o)
I'm also partying at the parties on my sidebar.