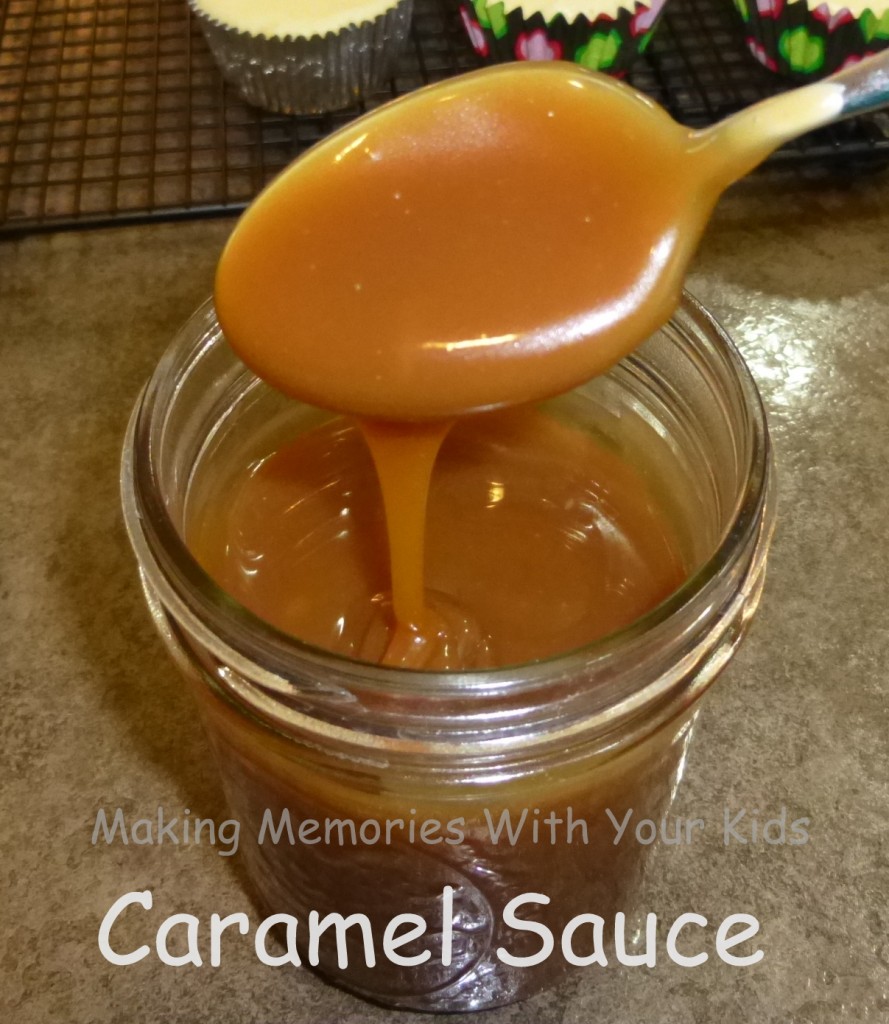 Who doesn't love Caramel Sauce?!  I love it!  On ice cream, in cookies, in cupcakes.  You name it.  We use a lot of caramel when baking.  And sure, you can use the store bought caramels and melt them down.  I just love unwrapping all those tiny things (I say sarcastically.)  Or you could make your own caramel sauce.  And after you've had homemade, you'll NEVER go back.  I'm telling you.  It's wonderful!!!
Just look at how creamy and delicious looking it is.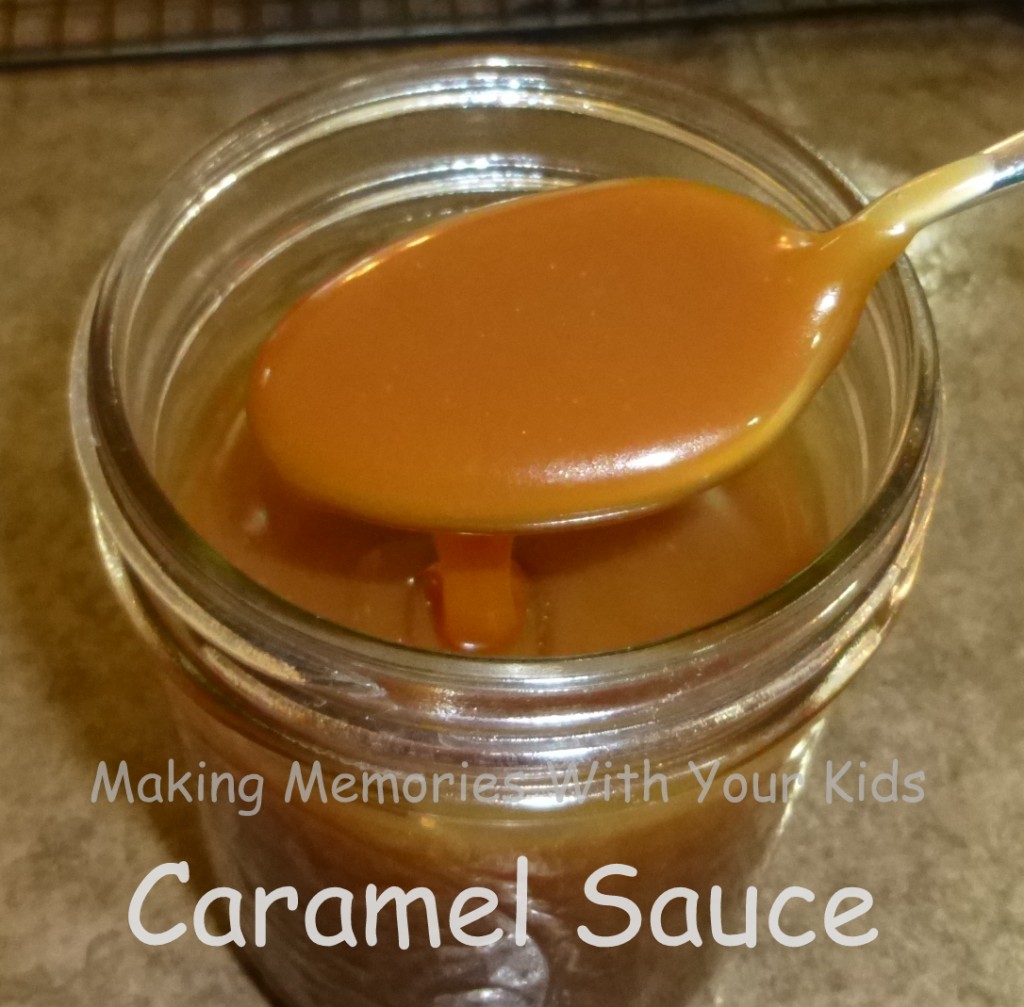 And it wasn't difficult to make at all.  I'm a new believer.
Thank you to Cooking Classy for the recipe.
Ingredients
1 1 /2 cups granulated sugar
1/4 cup + 2 Tbsp water
6 Tbsp salted butter
1 cup heavy cream
Instructions
Gather all of your ingredients and have them nearby ready to add to the mixture as needed.
In a heavy-bottomed 3 quart saucepan, heat sugar and water over moderately high heat whisking constantly to dissolve sugar. Once mixture reaches a boil, stop whisking and allow mixture to boil until it reaches a dark amber color, carefully swirling pan occasionally. This will take a little while so be patient.
Once mixture reaches a dark amber color, immediately add butter and whisk until butter has melted then immediately remove from heat. Wait 3 seconds then carefully pour in cream and immediately whisk to combine (it will bubble vigorously). Whisk until mixture is smooth.
Allow caramel to cool several minutes then pour into a glass jar to cool.
http://makingmemorieswithyourkids.com/2013/06/caramel-sauce/
The taste is amazing!  Give it a try!
Enjoy!
I'm linking to the parties listed HERE.