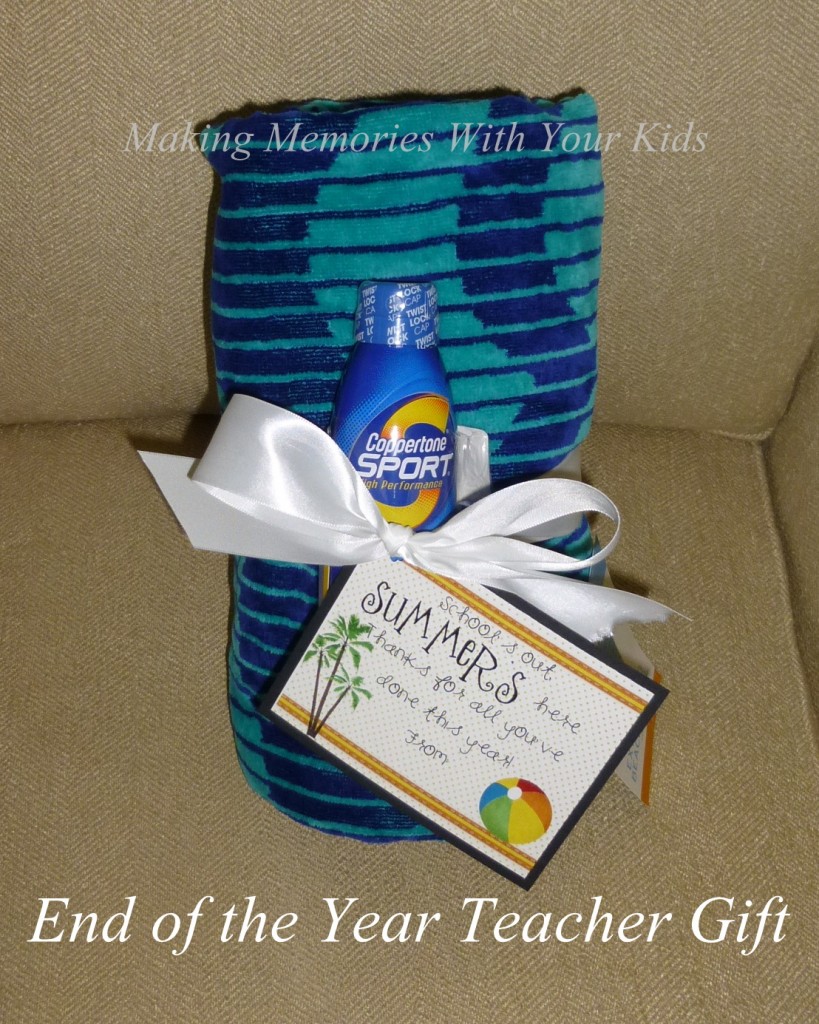 School is almost out here in Oregon.  I'm not sure who's more excited in my house, me or the kids?  I get the summer off so I'm pretty sure it's me.  But we wanted to send off my kid's teachers with a little something this year that says "thanks for all you do".
We found this great idea over on Sisters, Sisters.  The free printable can be accessed off of their site or you can print it off here as well.  Isn't it cute?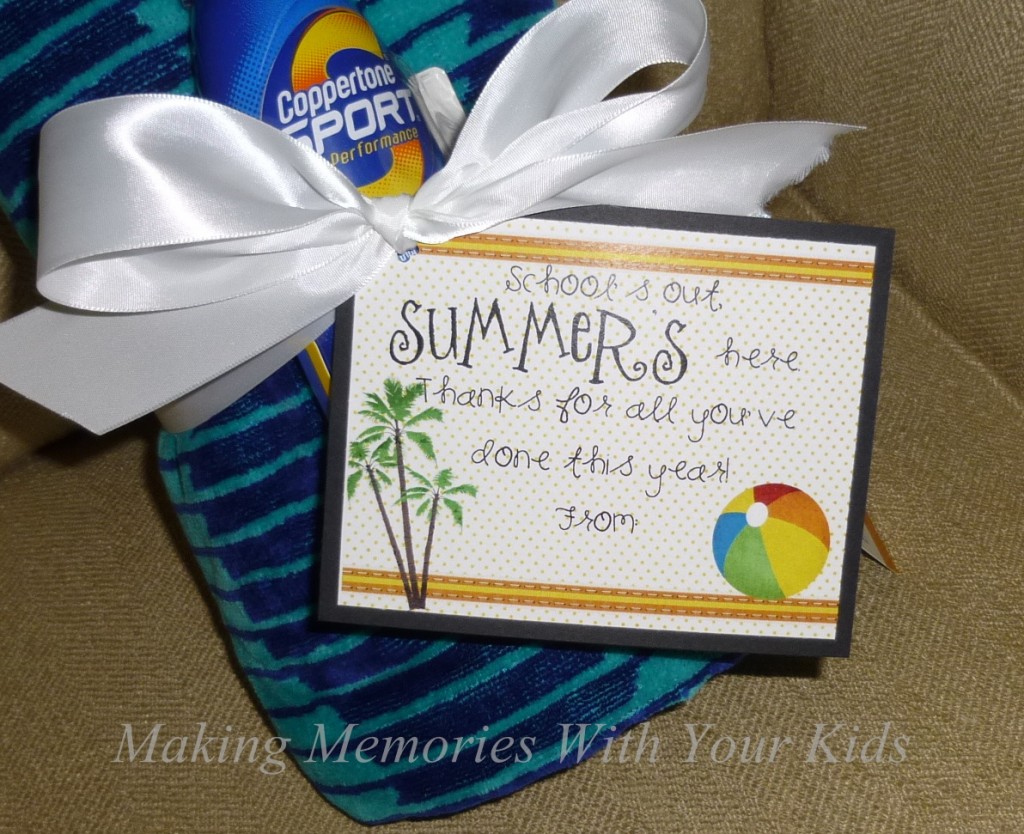 Thee are 4 to a page and so cute!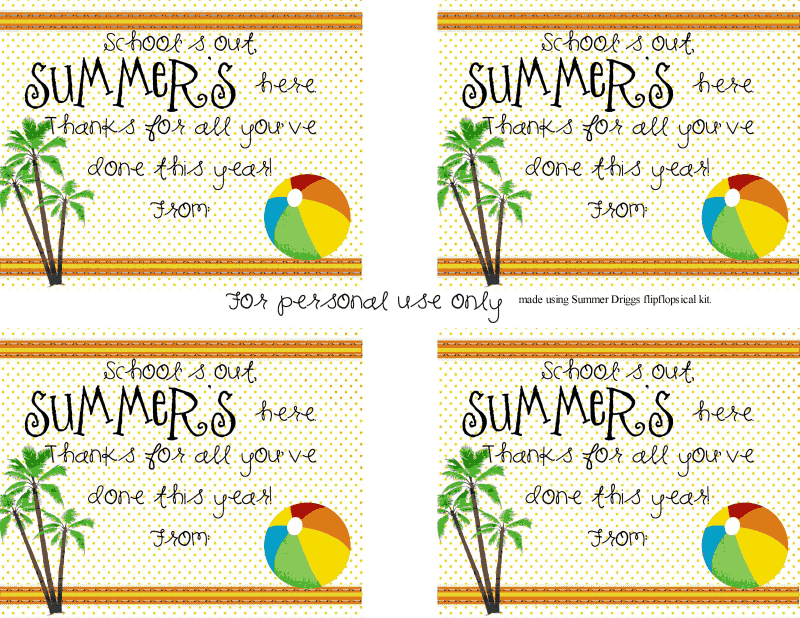 You can do any type of gift you like but I thought the big, beach towel and sunscreen was a great idea.  Who couldn't use a big beach towel and sunscreen?!?!
I printed out the tags and backed them in black card stock.  Punch a hole in the corner and add a ribbon.  It's that simple!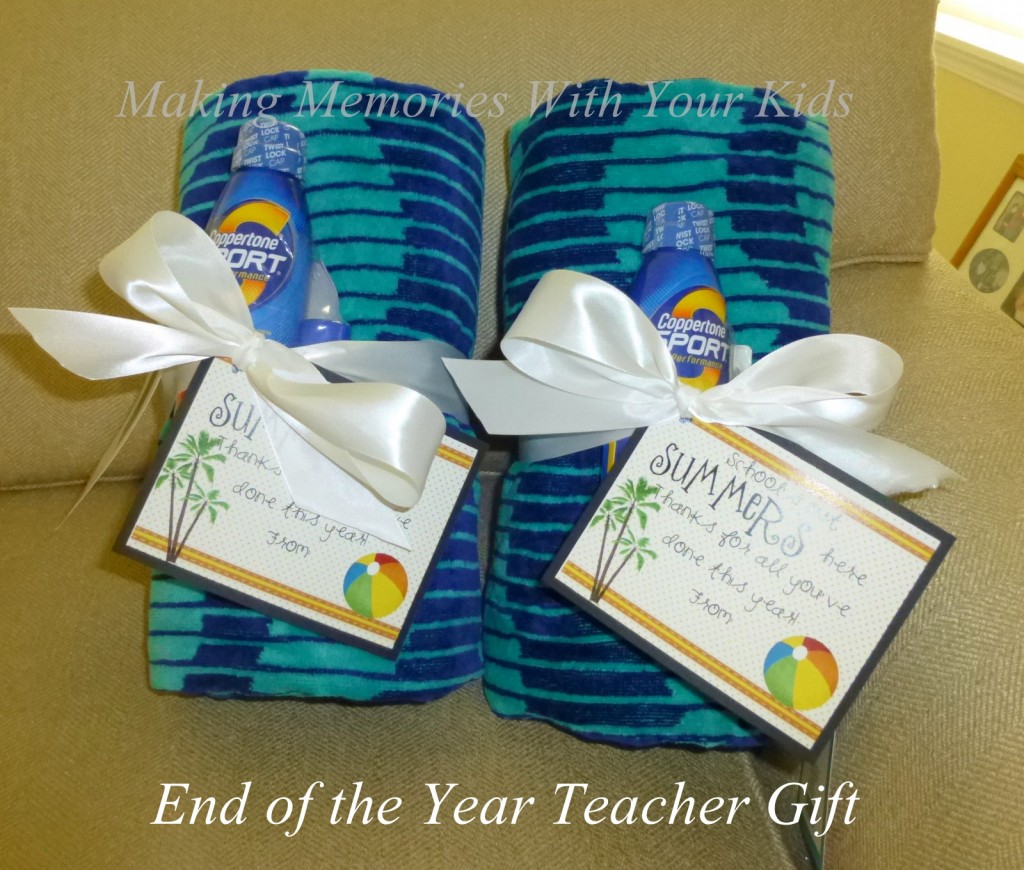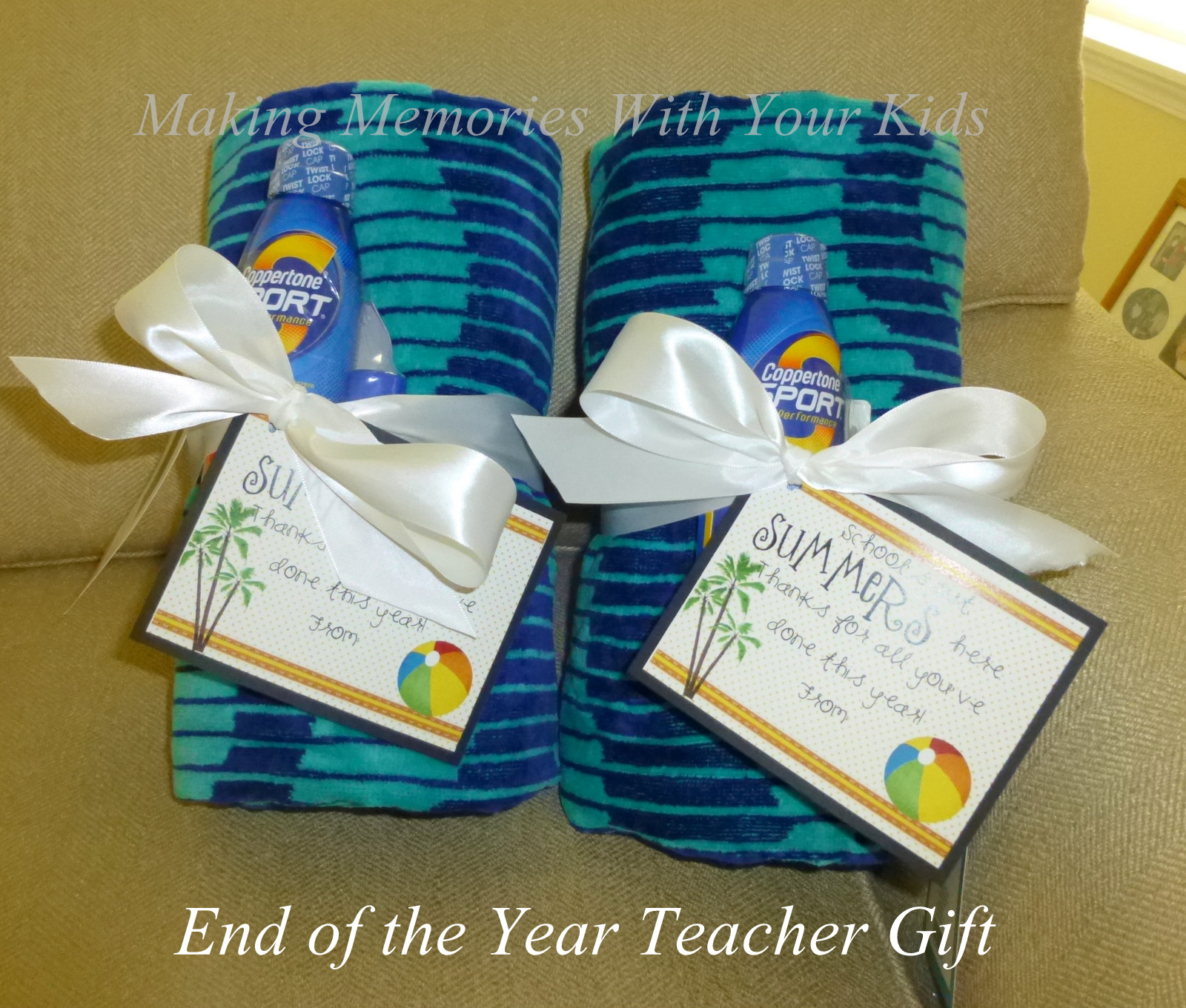 My daughter is pretty excited to take her to her teacher.  What a blessing this year!  Her teacher is amazing.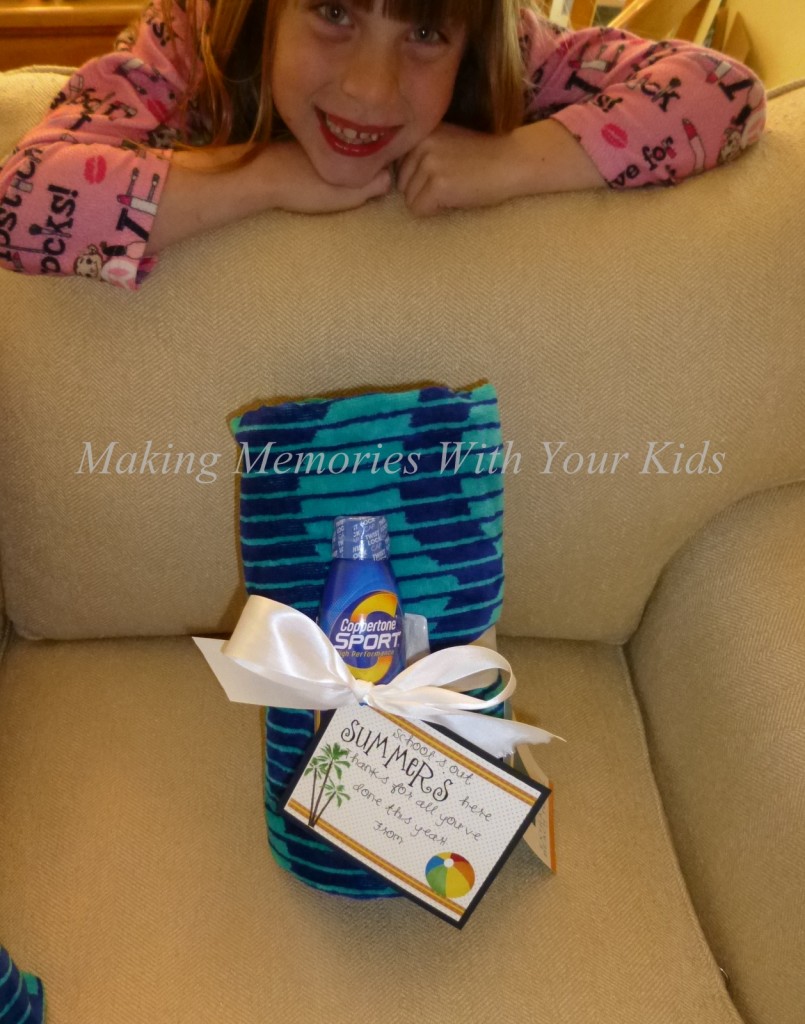 So to all the teachers and school staff out there, thank you for all you do all year with our kids!  We sure appreciate you!