I just thought these were totally festive and fun looking.  You could do any color of sprinkles to change them up, but these are perfect to help celebrate the 4th.
I think the trick to making these so colorful is the amount of sprinkles that are in them.  I kind of thought "what the heck, a whole cup?"  But after I added about half a cup I realized why there was so much.  Half a cup wasn't nearly as colorful!  So don't scrimp!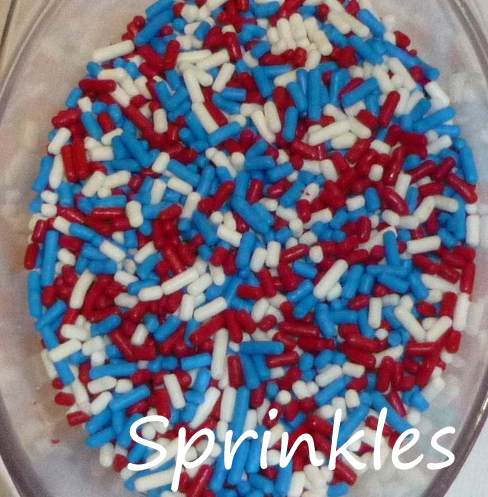 Even the dough looks delicious!
But cooked?  Even better!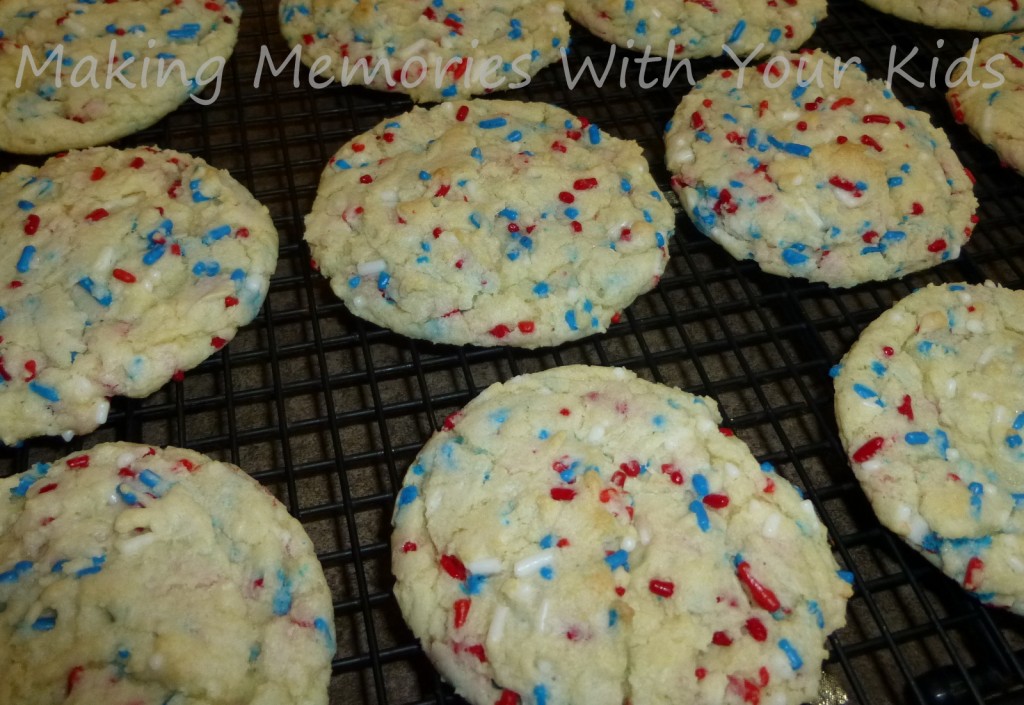 YUM!
Thank you Cookin' Cowgirl for this recipe!
Ingredients
1 box of french vanilla cake mix
1 tsp. baking powder
2 eggs
1/2 tsp. vanilla
1/2 cup vegetable oil
1 cup of red, white and blue sprinkles
Instructions
Preheat the oven to 350 degrees.
In a mixing bowl, add cake mix and baking powder and stir. Add eggs, vanilla and oil and stir until combined. Stir in sprinkles.
Drop by tablespoons onto a cookie sheet lined with parchment paper.
Bake for about 10 minutes.
Let sit for about 5 minutes before transferring them to a cooling rack. (They will be very soft at first.)
http://makingmemorieswithyourkids.com/2013/06/firecracker-cookies/
They were delicious!  Soft and moist and full of flavor!
What fun things do you do to celebrate the 4th?  Watch fireworks?  BBQ?  Go to bed early?
 Happy 4th of July!
I'm linking to the parties located HERE.