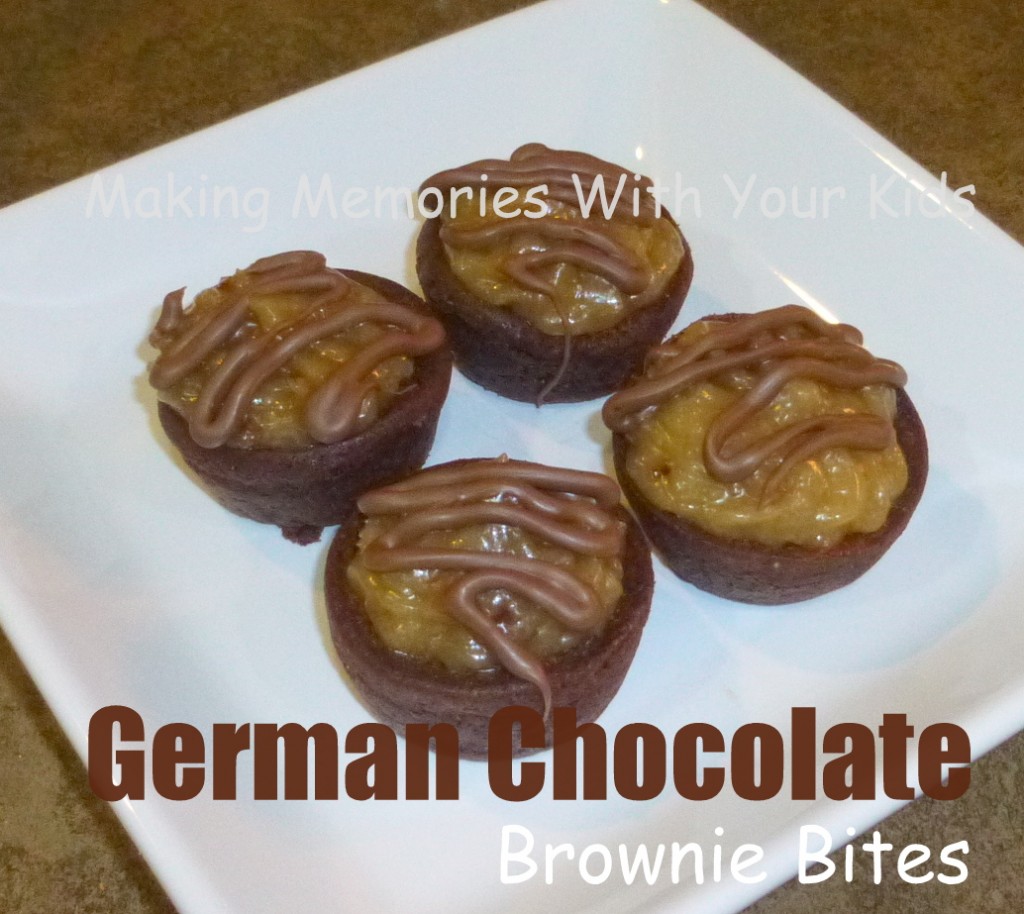 The grocery store by my house has these great little brownie bites in the bakery section.  They are delicious but they cost $1.79 for each one!  $1.79!  Are you kidding me?!?!  I could eat about 6 of them!  So I bought a couple, of course, and ate them and while I enjoyed every single bite of them, I decided that I could make them and they definitely would NOT cost me $1.79 a piece to make.  Oh yeah, and the added bonus that I could eat a lot of them too!  It was kind of a win-win in my book.
They can be as complicated or as easy as you would like.  You can make your brownies from scratch using a delicious recipe like this one.  Or you can use a boxed brownie mix and make them that way.  (I opted for the brownie mix.)
Make the brownies according to the package (or the directions here), placing the batter in mini cupcake pans.
When the brownies have completely cooled, frost using a pastry bag.  Again, you can make this as complicated as you would like.  I used Coconut Pecan frosting I bought at the grocery store.   But you could make your own.
Top each brownie bite with a little melted chocolate or chocolate shavings.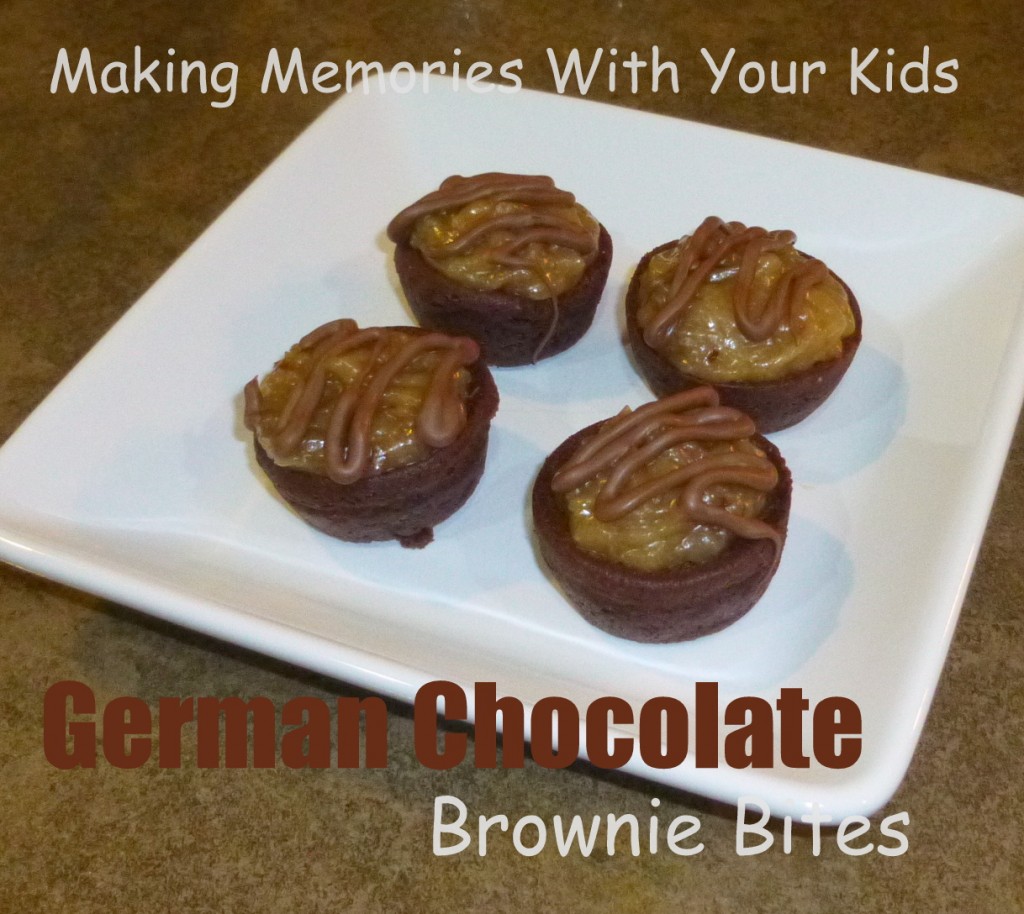 Viola!  They look pretty good don't they?  Perfect for a BBQ or potluck!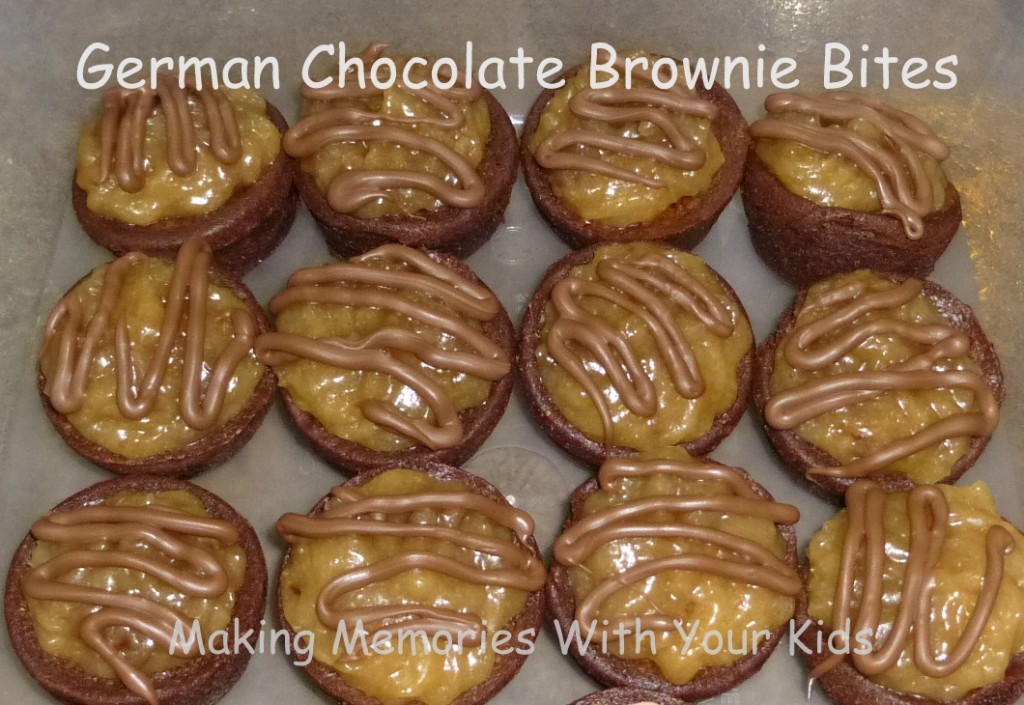 Enjoy!
I'm linking to the parties found here.