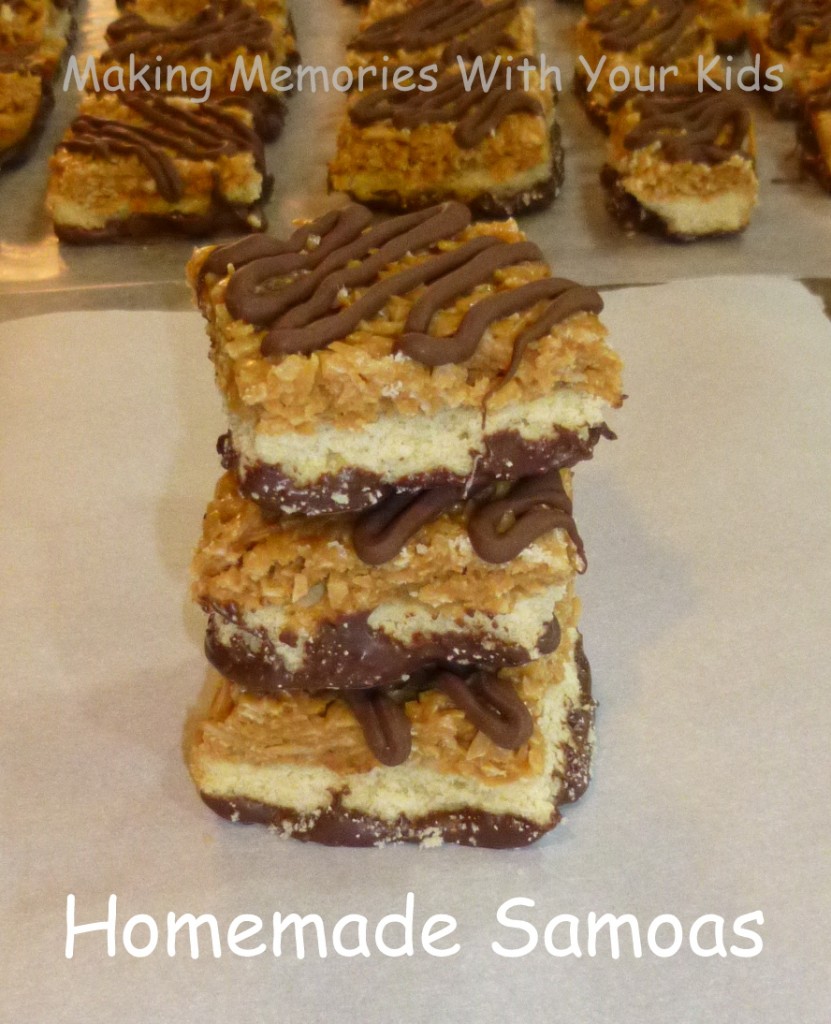 What are your favorite Girl Scout Cookies?   Are they Thin Mints?  Tagalongs?  Or maybe Samoas?  Ours are definitely Samoas.  Best.  Cookies.  EVER!  We've made a couple of Samoa treats in the past.   Delicious!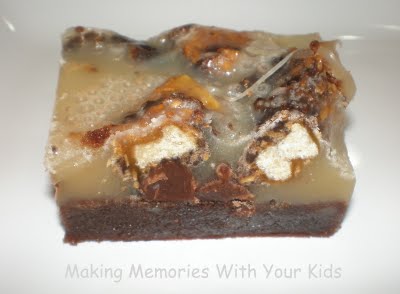 But we've never made Samoas.  I think I was intimidated by them.  They are so dang good, they must be difficult to make, right?  Nope!  Not difficult at all.  And oh so delicious.  And the best part, I don't have to ration them out to my kids because they want to eat an entire ($5) box in one day!  Yah, I'm going to blame that on my kids.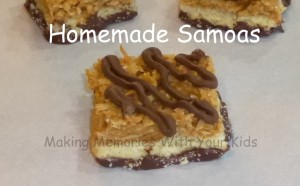 The hardest part in making these bars is dipping them in the chocolate.  But I guess I wouldn't say it was hard, just messy.  The cookie is crumbly so they weren't as "clean" as I had hoped.  But I don't think a single person noticed.  They were too good.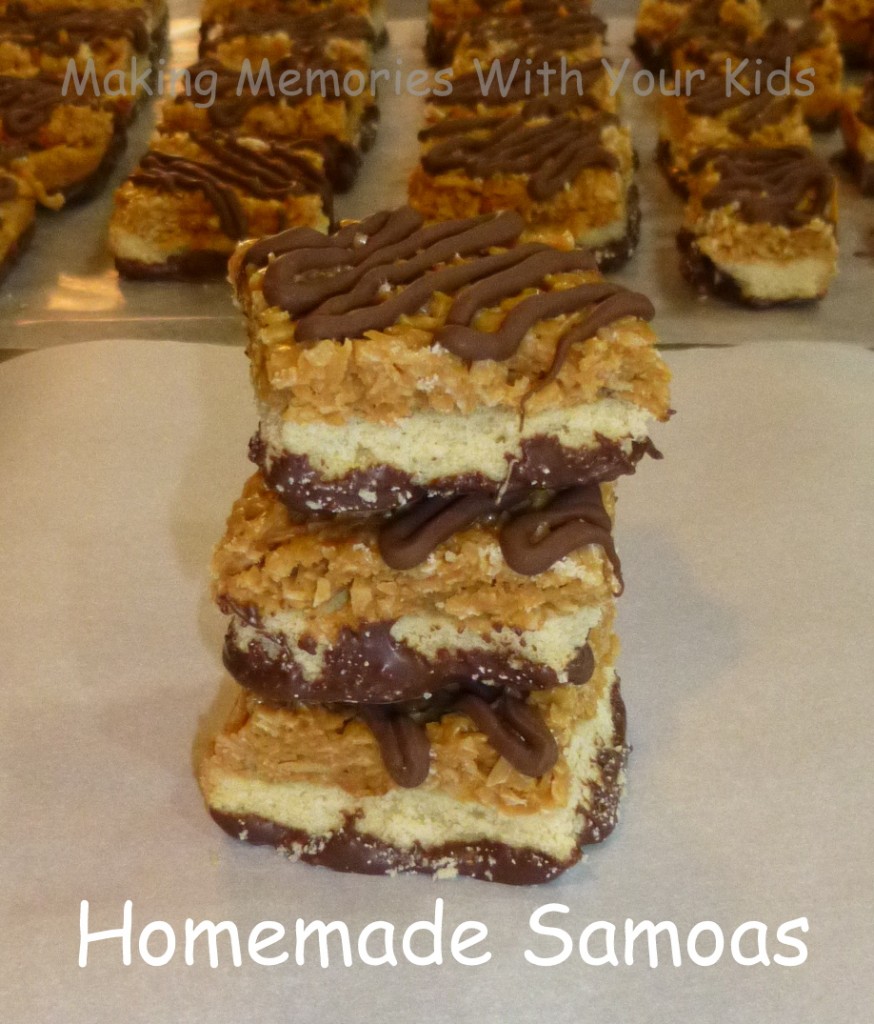 Thank you to Inside BruCrew Life (best blog ever!) for this amazing recipe.
Ingredients
For the Crust

1/2 cup sugar
3/4 cup butter, softened
1 egg
1 teaspoon vanilla extract
2 cups flour

For the Topping

3 cups shredded coconut
12-oz chewy caramels, (I used an 11 ounce bag of Caramel Bits)
1/4 teaspoon salt
3 Tablespoons milk
2 cups milk chocolate chips
2 teaspoons shortening
Instructions
Preheat oven to 300*. Spread the coconut evenly on a baking sheet and toast for 20 minutes. Stir every 5 minutes until coconut is golden brown. Cool on baking sheet, stirring occasionally. Set aside.
In a large bowl, beat together the sugar and butter until creamy. Beat in egg and vanilla. Slowly stir in flour and salt until mixture is crumbly. Pour the dough crumbs into a greased 9x13 pan and press into an even layer. Bake at 350* for 20-25 minutes. The edges should be lightly brown. Cool completely on a wire rack.
In a small sauce pan add caramels and the salt and milk. Heat on medium low heat until melted and creamy. Stir in the toasted coconut. Spread over the cooled crust. Let cool completely. Cut into 24 squares.
Place the chocolate chips and shortening in a microwave safe bowl. Heat for 30 seconds and stir. Continue heating for 15 seconds, stirring after each time. Do not over heat. Dip the bottoms of the bars in the chocolate and place on a piece of wax paper to set. Place the remaining chocolate in a small plastic bag and cut off one corner. Drizzle the chocolate over the tops of the bars. Let set. Store in a sealed container on the counter.
http://makingmemorieswithyourkids.com/2013/06/homemade-samoa-bars/
Don't be fooled by how awesome these look and think they are super hard to make.  Try it.  You'll love them!
 Enjoy!
I'm linking to the parties found HERE.