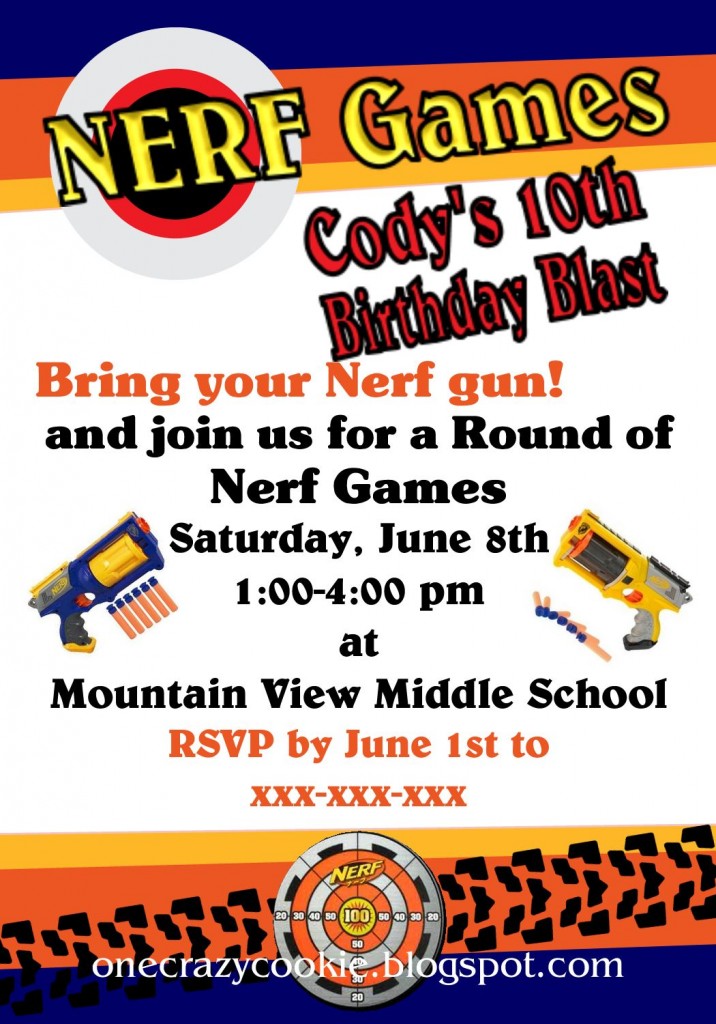 This time of year means lots of things for us: the end of the school year, summer vacation, and my son's birthday.  I'm pretty sure for my son this time of year is heaven – a trifecta of awesomeness, if you will.
This year's birthday party theme is Nerf Wars.  He's turning 10 so we thought that was a pretty good, non-baby party theme.  The problem is, there's not a whole lot of Nerf party stuff out there.  Like, none!  So I put out a call for help and Tiffanee from One Crazy Cookie came to my rescue.
Tiffanee's blog is wonderful!  I have dozens of her recipes pinned and have made quite a few of them already.  They are my kind of recipes – not super complicated (you know the ones, with 20 different ingredients that you've never heard of) and they are delicious!  Comfort food for lack of a better word.   Her daughter has recently joined forces with her and posted a totally fun recipe for Rainbow Cake.
When I saw Tiffanee's Teacher Appreciation Week gift idea and the amazing tag she created, I was so impressed.  How do people make such cute tags?!  It's seriously a mystery to me.  I made a comment about how impressed I was and she offered to help me out.  I can't even thank her enough for the amazing job she did on these party invitations.  Aren't they cool?!  My son freaked when he saw them!
I sent them to Rite Aid to print on photo paper (only 19 cents each) and then backed them with black cardstock.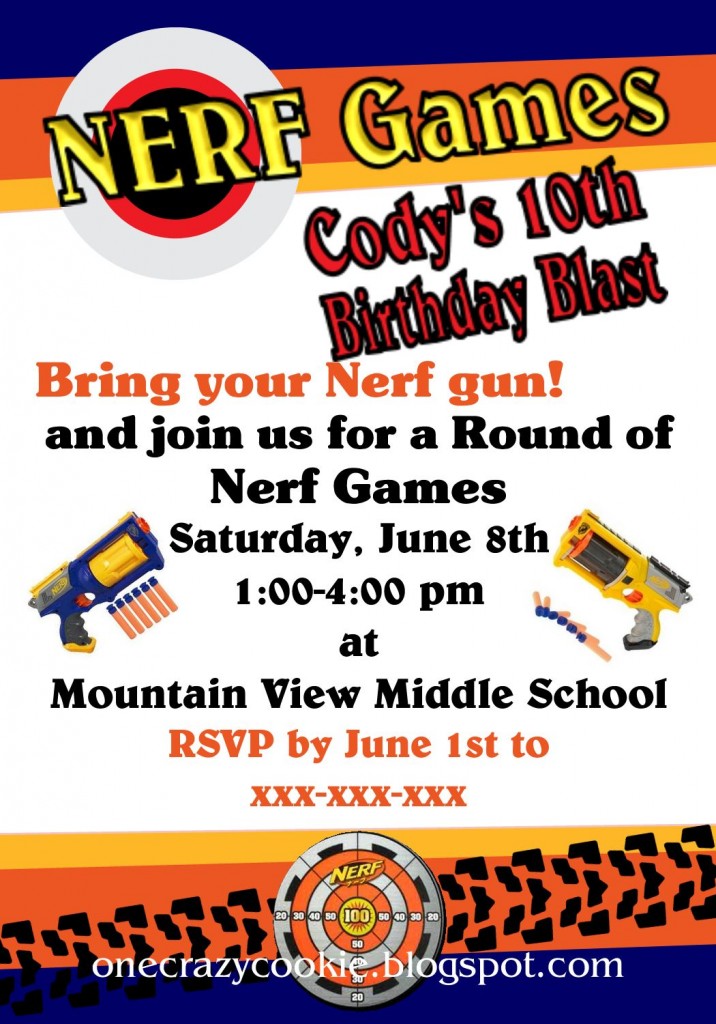 Just wait til you see what else Tiffanee made for us for the party.   But you'll have to wait for those.  I have so much stuff to do before Saturday!
Let the planning begin!  (And thank you so much Tiffanee!  I owe you big time!!!)