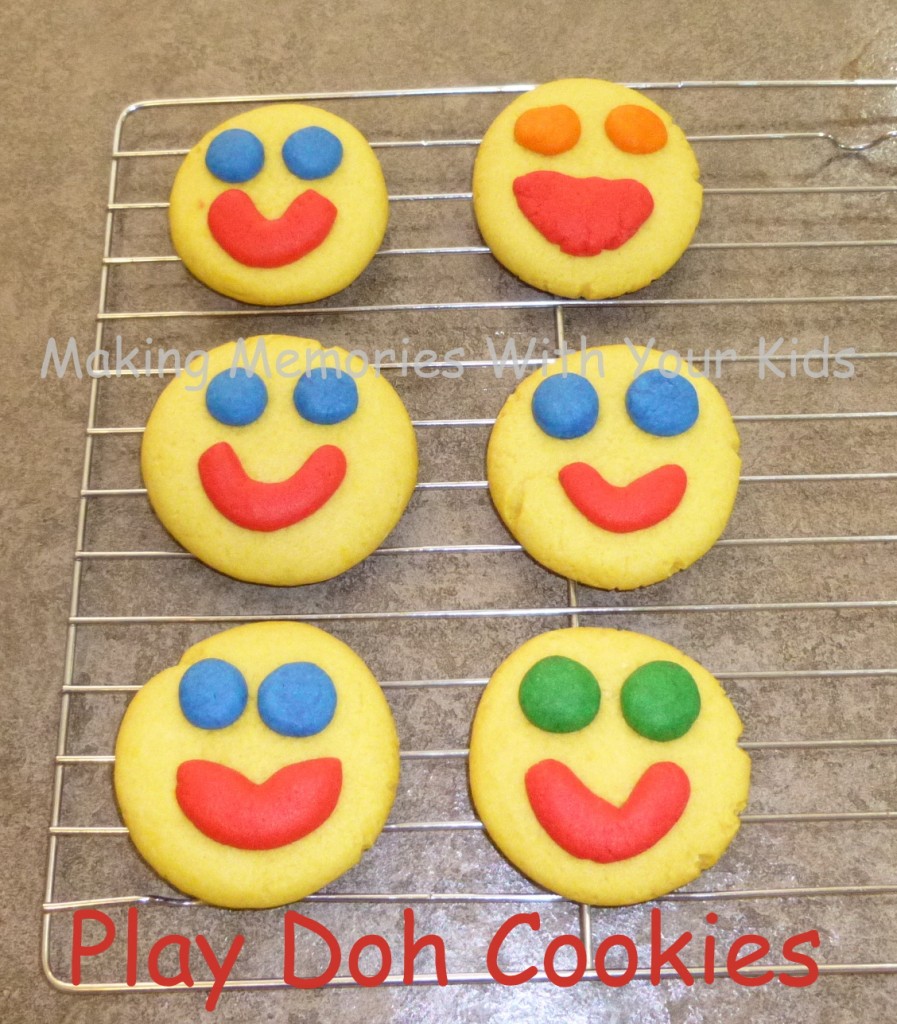 We made cookies like this years ago and I remember my kids loved it.  It's like playing with play doh but the end result isn't cleaning everything up and putting it away.  The end result here is eating them!  What kid (or adult) wouldn't be pleased with that outcome?
The kids had so much fun making them.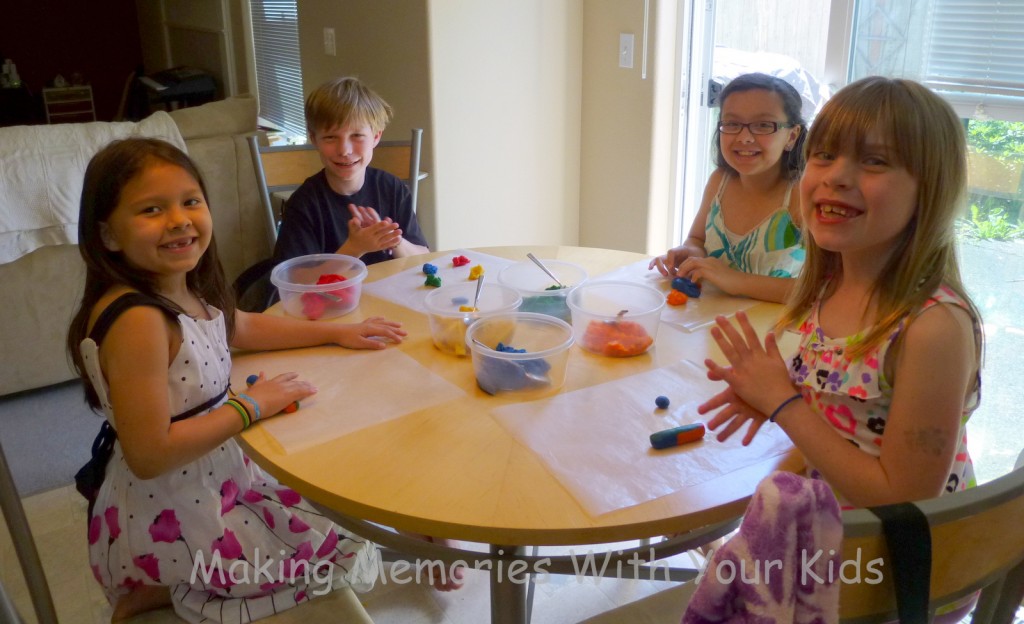 The dough was so colorful.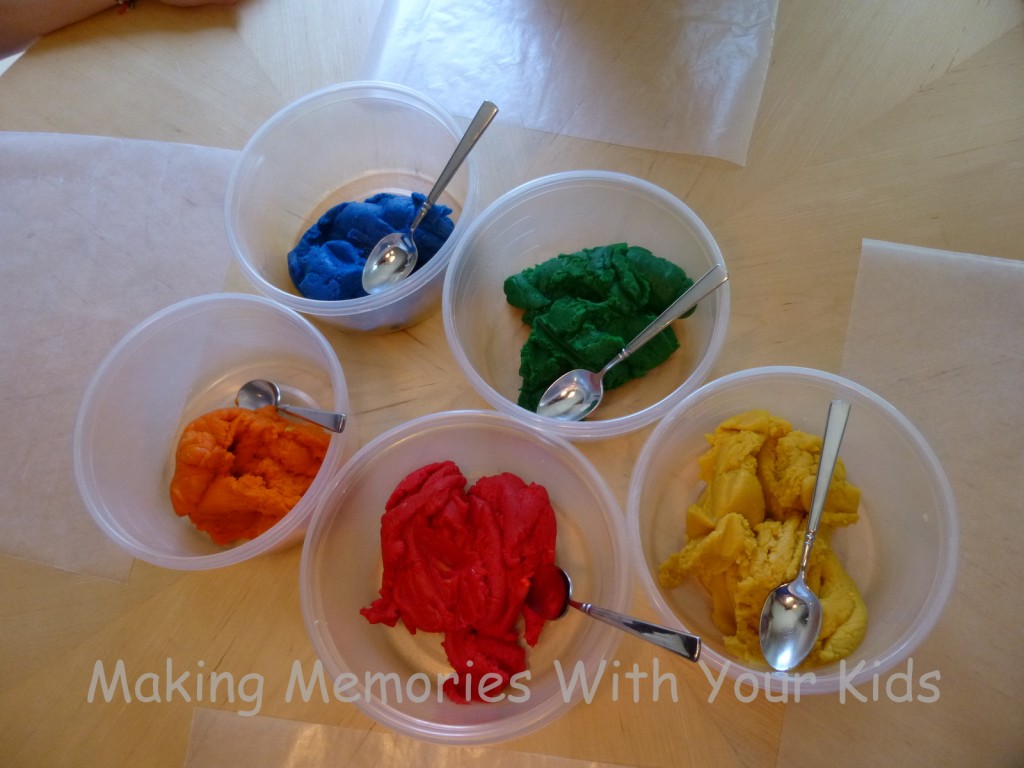 You can shape them into anything.  Just make sure they aren't too thin or too thick.  Unless you want crispy cookies or super gooey, doughy ones.
The kids got pretty creative.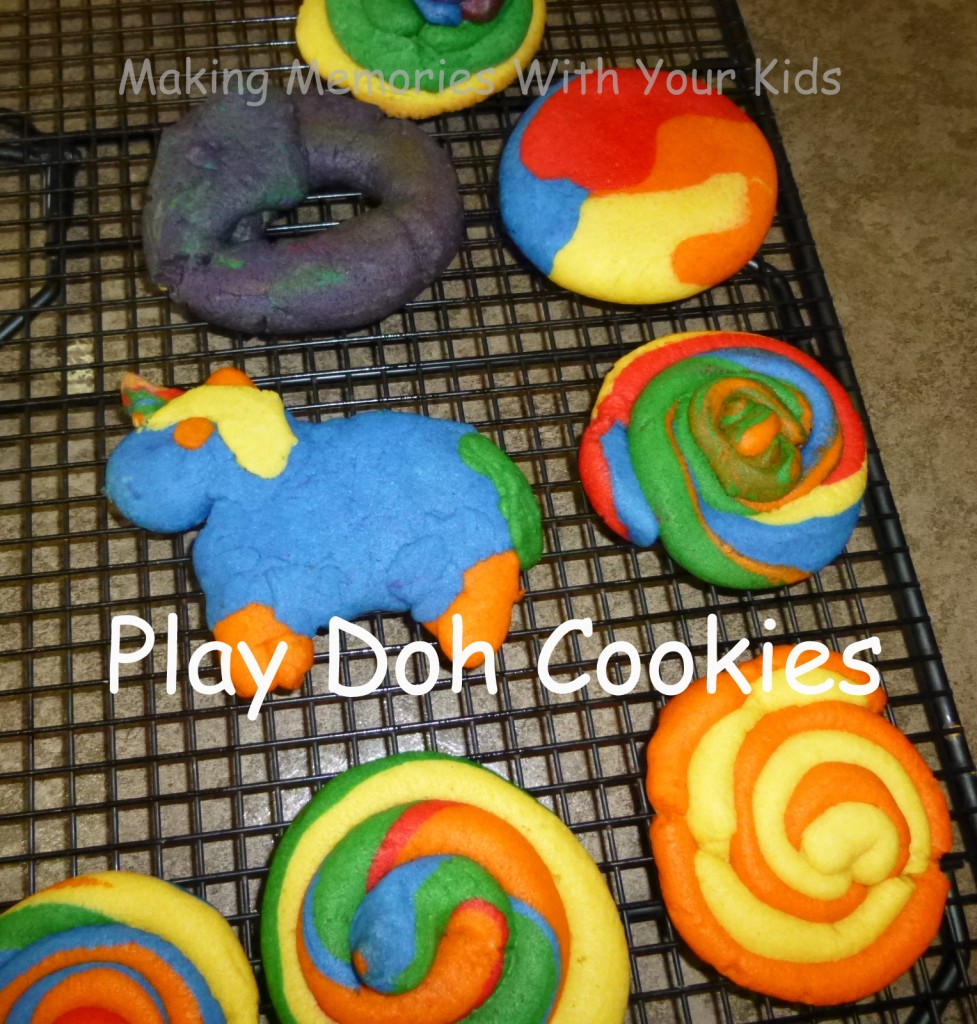 My son was concentrating for quite awhile.  Huh.  Is he a boy or what?  Guess which one he made.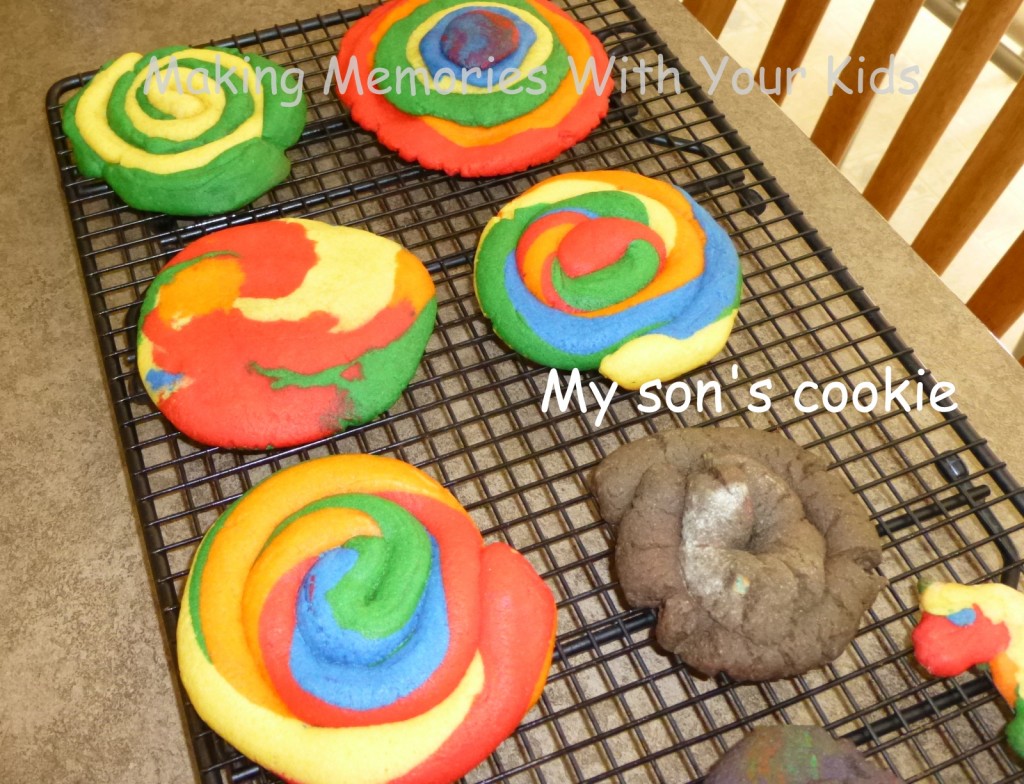 Thanks to Hugs & Cookies XOXO for the recipe!
Ingredients
3 c flour
1/2 Tablespoon baking powder
1 cup sugar
2 sticks butter
1 egg
2 Tablespoons milk
1 tsp vanilla extract
food coloring
Instructions
Preheat oven to 350 degrees.
In a mixing bowl, beat butter and sugar until fluffy.
Add egg, milk and vanilla and mix thoroughly.
Add flour and baking powder and mix until well combined.
Divide dough into separate bowls (depending on how many colors you want to make.)
Mix in food coloring. Make sure it's bright and vibrant.
Shape into whatever shapes you want (be creative.)
Bake on a lined cookie sheet for 8-12 minutes (depending on thickness of cookies.)
Cook on cooling racks.
http://makingmemorieswithyourkids.com/2013/06/play-doh-cookies/
 Have fun with it.  You never know what your kids will come up with =o)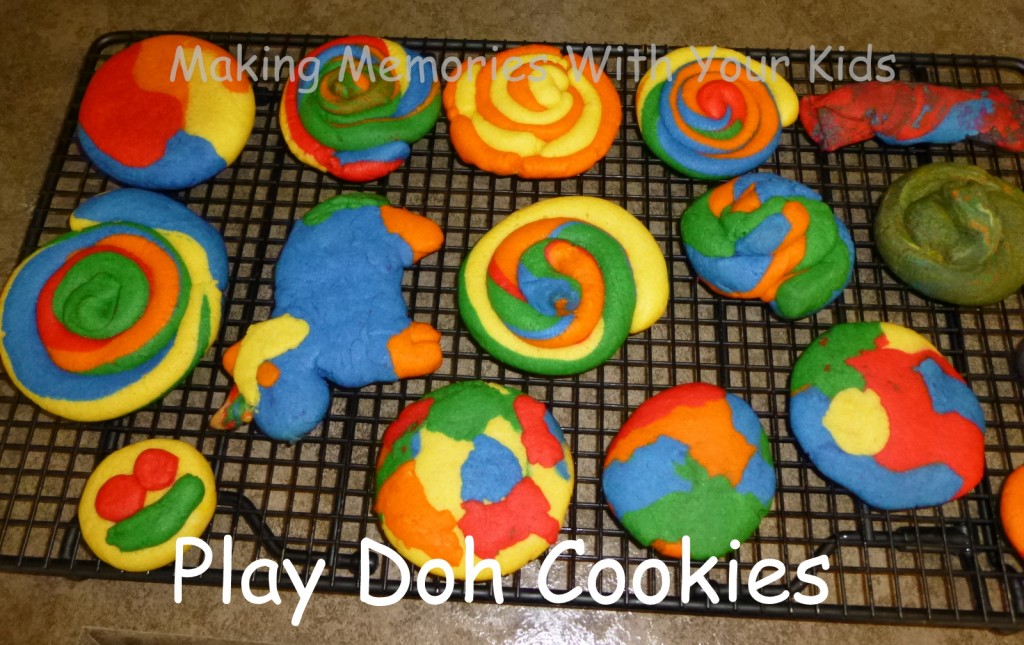 I'm linking to the parties found here.