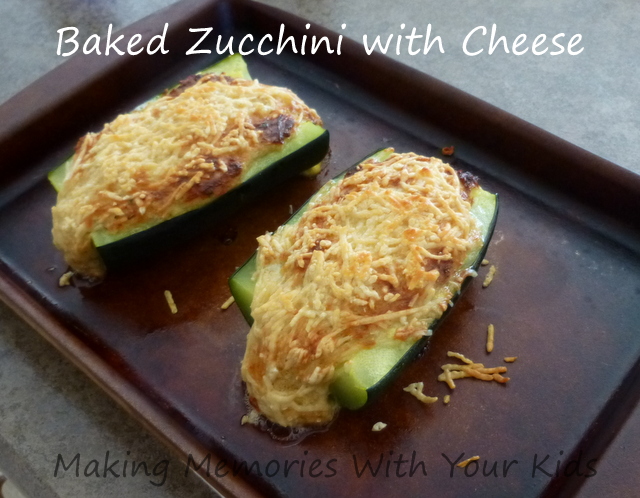 One of the things I love about summer is the abundance of fresh fruit and vegetables.  And my favorite veggie of all is zucchini.  I could eat it every day.
So when I was perusing Canela Kitchen (my Secret Recipe Club assignment for this month) and came across Gloria's post on Oven Zucchini with Cheese I knew I was going to make it (and eat it all!)
Gloria's blog is wonderful.  And she is amazing!  She posts all of her recipes in English and then in Spanish.  Holy smokes!  That's a lot of work!  A lot of her recipes are South American recipes which look amazing.  I have a soft spot for South American food after being an exchange student to Brasil when I was in high school.  I will definitely be making some other recipes of hers!
Gloria lives in Chile and loves to bake and cook.  She has a huge variety of typical Chilean treat recipes and other typical Chilean food recipes, all of which make my mouth water!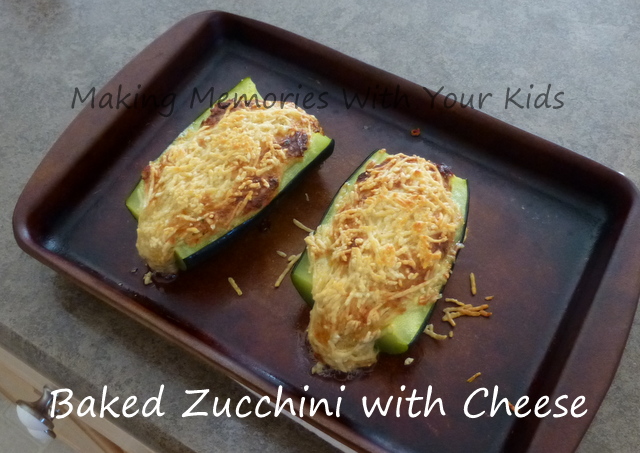 Baked Zucchini with Cheese
Ingredients
5-6 small zucchini
1/2 cup chopped onion
1 1/2 cups grated Parmesan Cheese
salt and pepper
2 eggs
2 Tblsp. Panko bread crumbs
1/4 cup cold milk
Instructions
Boil the zucchini in a pot of salted water for about 15 minutes. Set aside to cool.
In a frying pan, cook the chopped onion in a little oil until tender. Set aside to cool.
In a medium bowl, combine onion, Panko bread crumbs, 3/4 cup Parmesan Cheese, eggs, salt and pepper (to taste) and milk. Stir to combine.
Cut zucchini in half lengthwise and scoop out seeds and a little of the inside of the zucchini.
Scoop bread crumb mixture onto the zucchini.
Top with remaining 3/4 cup Parmesan Cheese.
Cook in a preheated 350 degree oven for 20 minutes or until golden brown.
http://makingmemorieswithyourkids.com/2013/07/baked-zucchini-with-cheese-secret-recipe-club/
ENJOY!