My kids and I love to go camping.  We go every summer as many times as we can.  Way back when (6 years ago) it was about the only thing I could afford to do during the summer time and I wanted to pass along my love of camping and the outdoors.  Well, it worked.  My kids LOVE to go camping.  They don't argue.  We don't have TV or electronics.  They sleep better and poke the fire and hike and just enjoy being outside.  It's heaven!
We just got back from our first camping trip of the summer and man, did we have fun!  We went up to Silver Falls State Park and it was so beautiful!  There are a ton of hiking trails and amazing waterfalls and a small river/creek to play in.  I don't think we could have asked for anything more.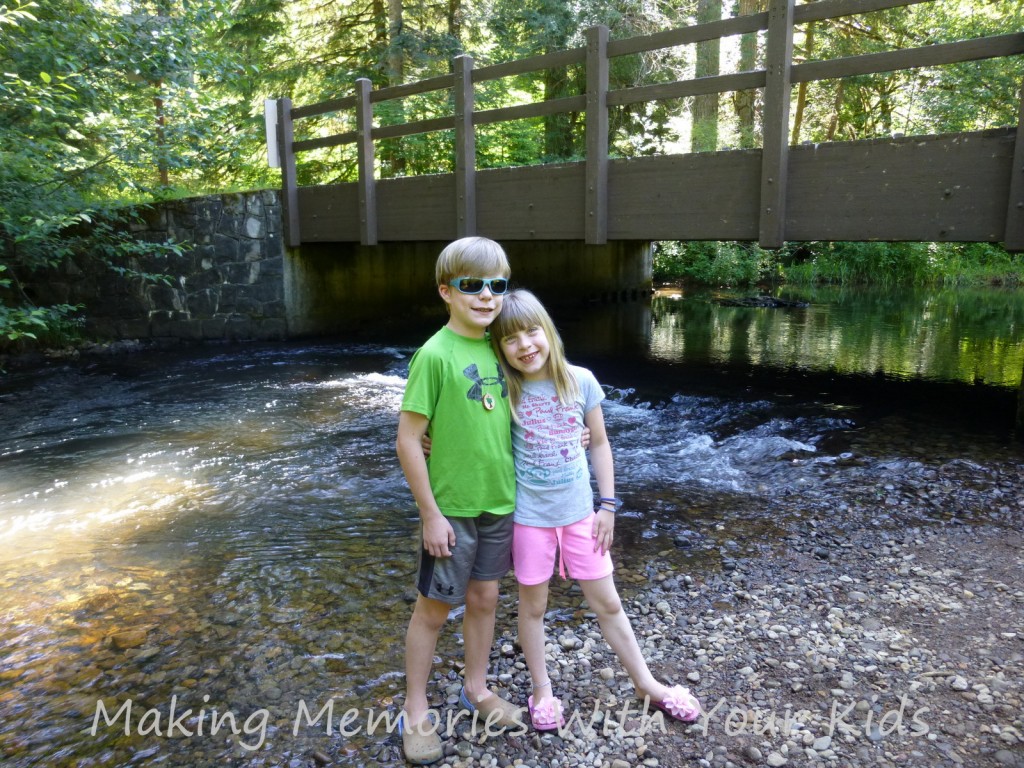 Our first evening there I started up my camp stove and noticed it was dripping gas.  Not good.  I tried to fix it but with my awesome fixing skills Ha!), I failed.  So we did all of our cooking over the camp fire.  It was a blast!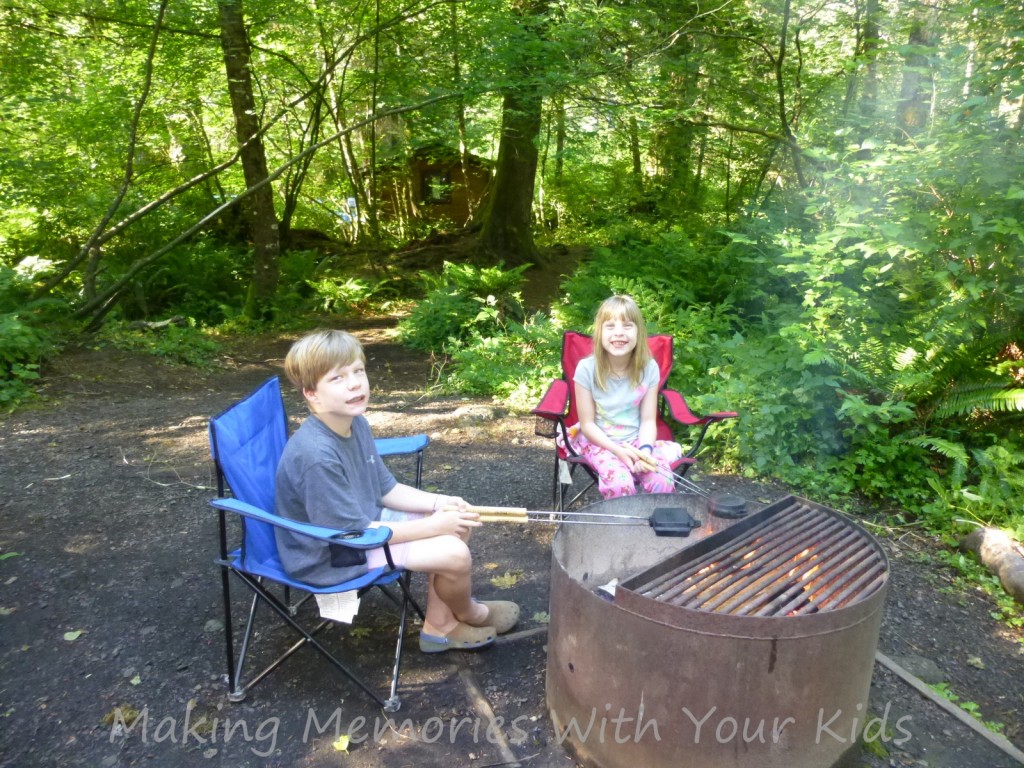 For dessert we made these Campfire Apple Pies.  Don't they look heavenly?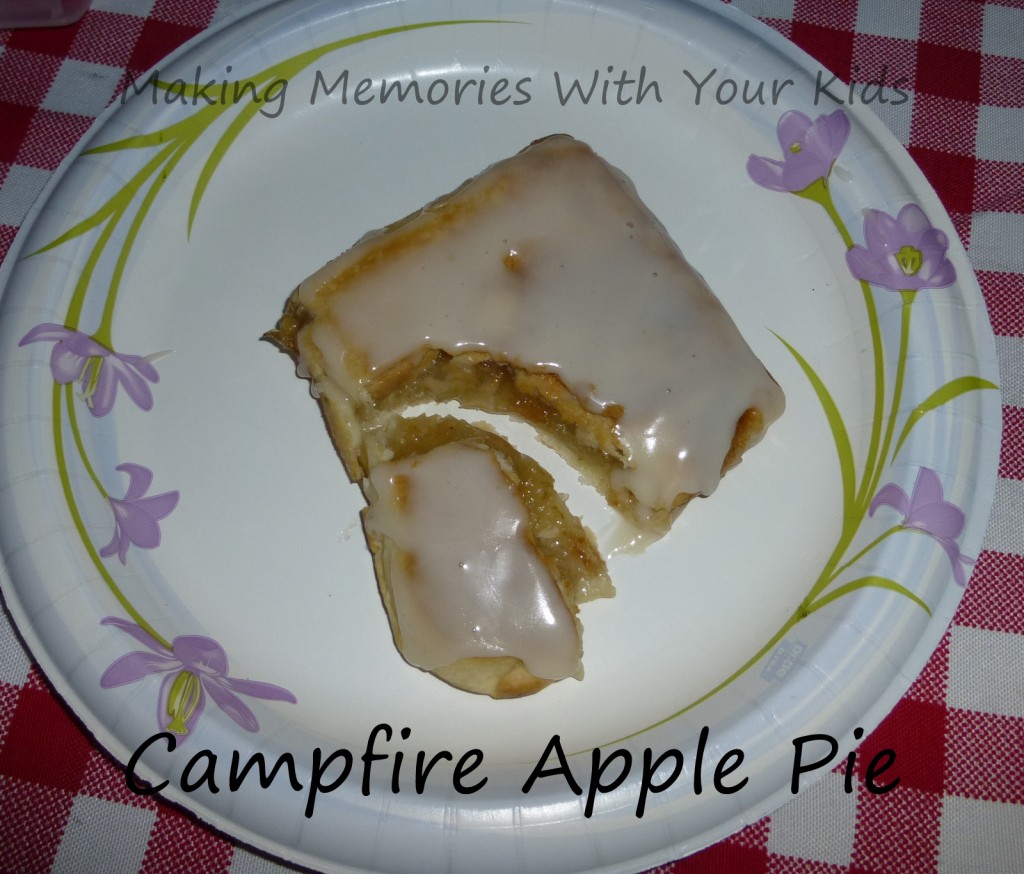 Last year I posted about our pie irons and Pudgy Pies.  I am so in love with these Pie Irons and could cook all day with them.  Seriously!
And who couldn't eat a delicious apple pie after a day of hiking and having fun!
I sprayed my pie irons with non-stick cooking spray and added a layer of pie crust to one side.  You can make your own pie crust and take it with you, but I just bought the refrigerated kind and put it in the cooler.  Yum!
Add a good amount of apple pie filling.  Again, you can make your own at home before you go or you can buy a can of apple pie filling.  (See how easy this is?)  I always use Duncan Hines Wilderness Pie Fillings.  They are delicious and really make this recipe so easy.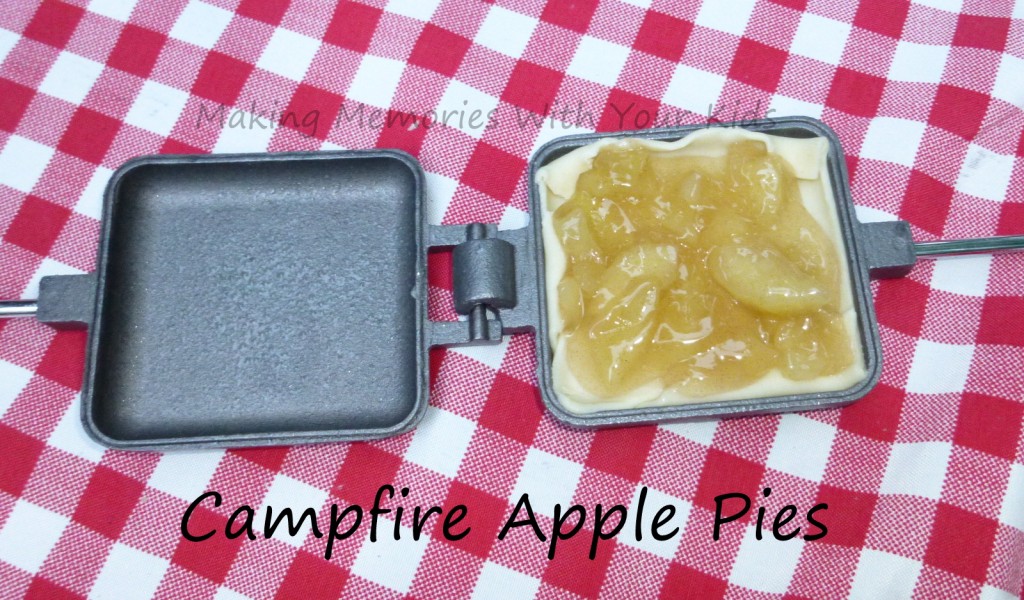 Add another layer of crust on top of the filling and crimp the edges.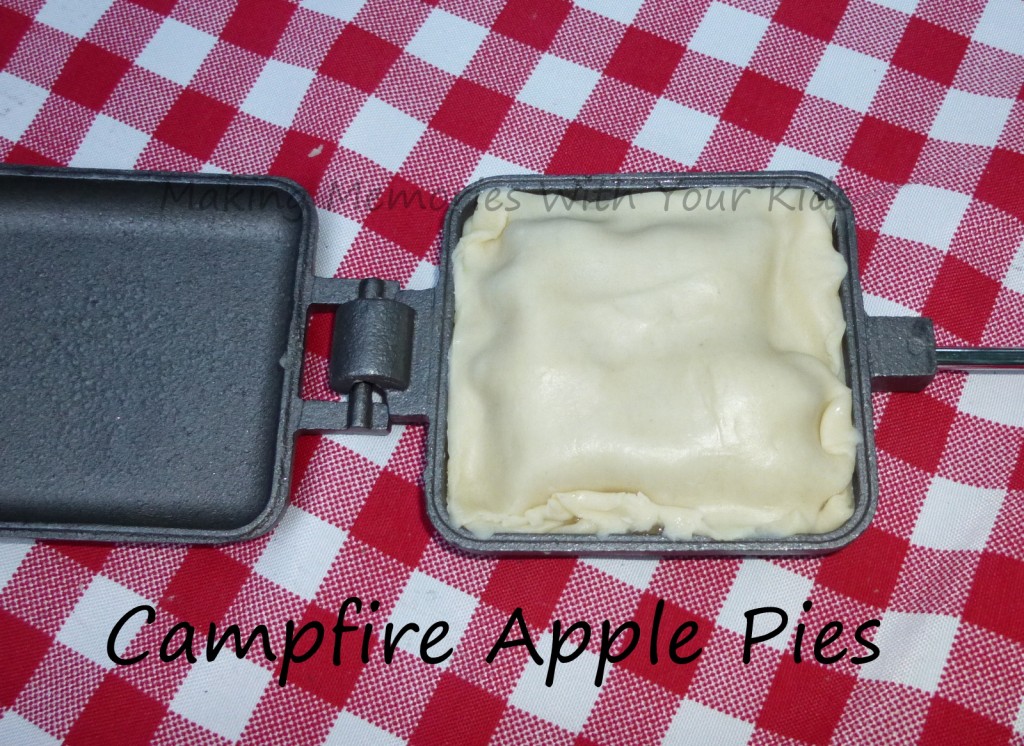 Cook over the campfire for about 5-8 minutes on each side.  This totally depends on how hot your fire is.  Check them often to make sure they don't burn.)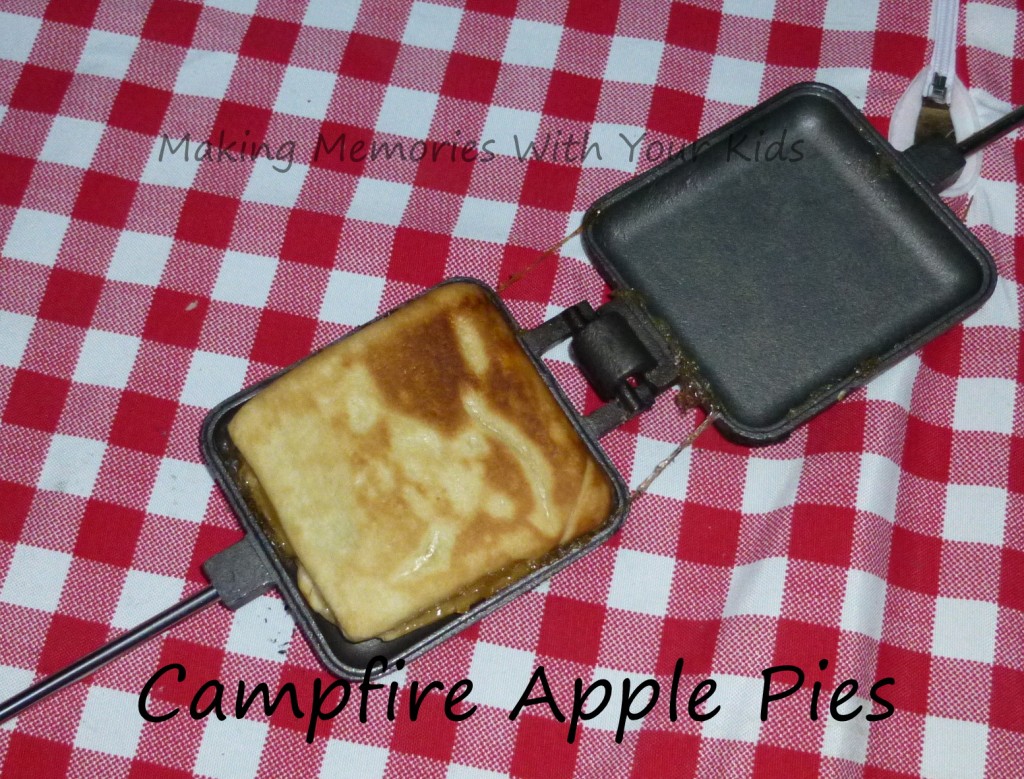 Remember, you don't want to hold them over direct flame, they will burn.  If you have a grate over the top of the fire and your fire is pretty hot, this works great.  Just lay them there and forget about them for a little while.  Come over and flip them and check to see how they are cooking.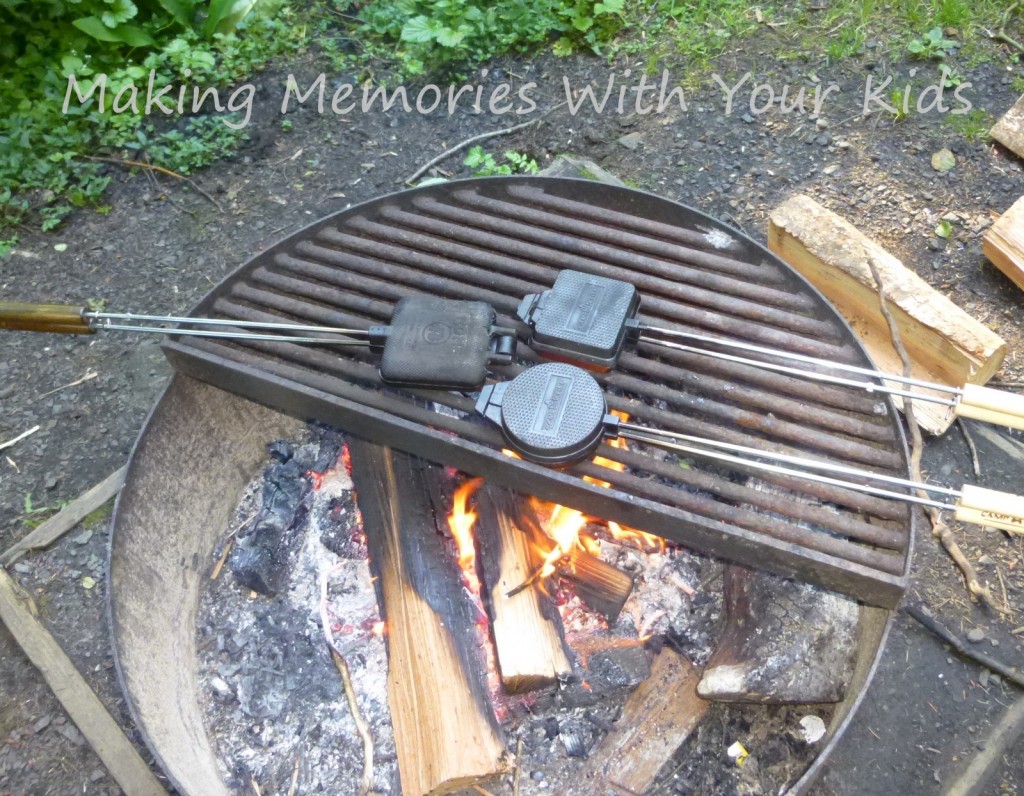 I made some frosting at home and put it in a plastic container.  Just a simple recipe of powdered sugar, vanilla and milk.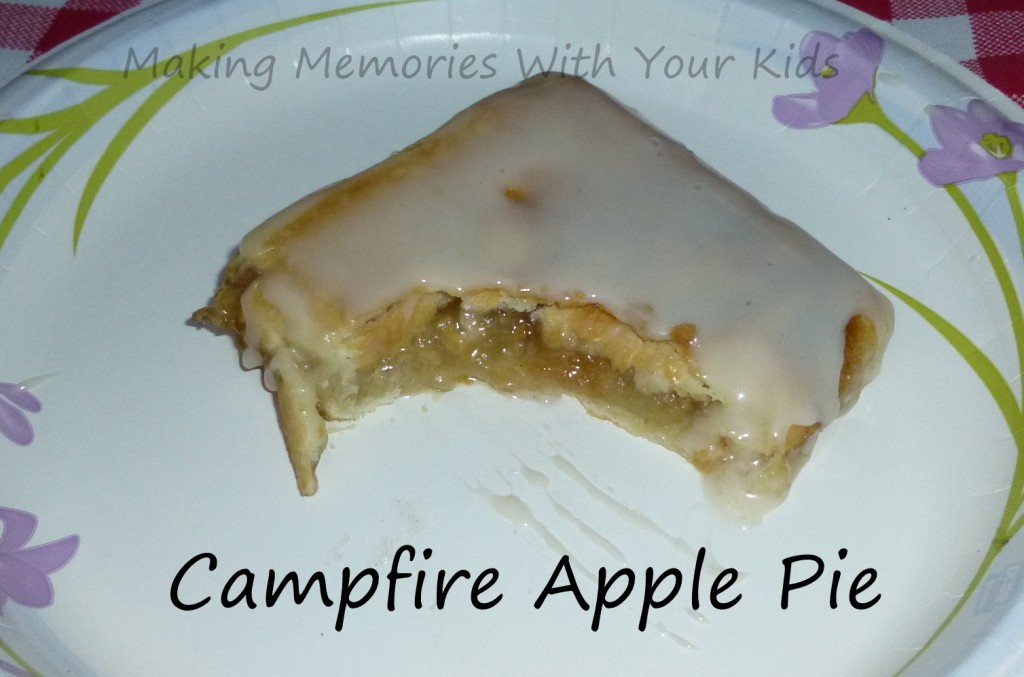 Let your pie cool for a little while (the filling will be super hot!), spread frosting over the top and devour eat.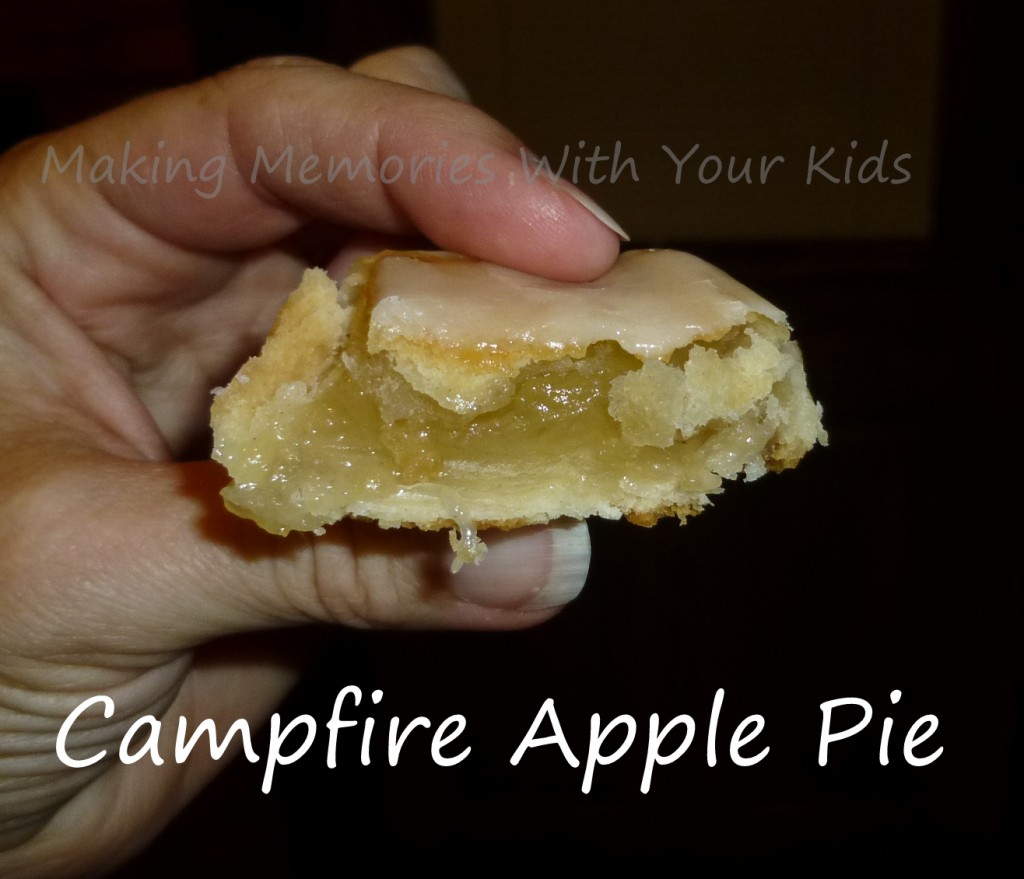 AMAZING!!!
Have I convinced you to buy some pie irons yet?  I can't wait to go camping again just to eat cook.
I'm linking to the parties listed HERE,