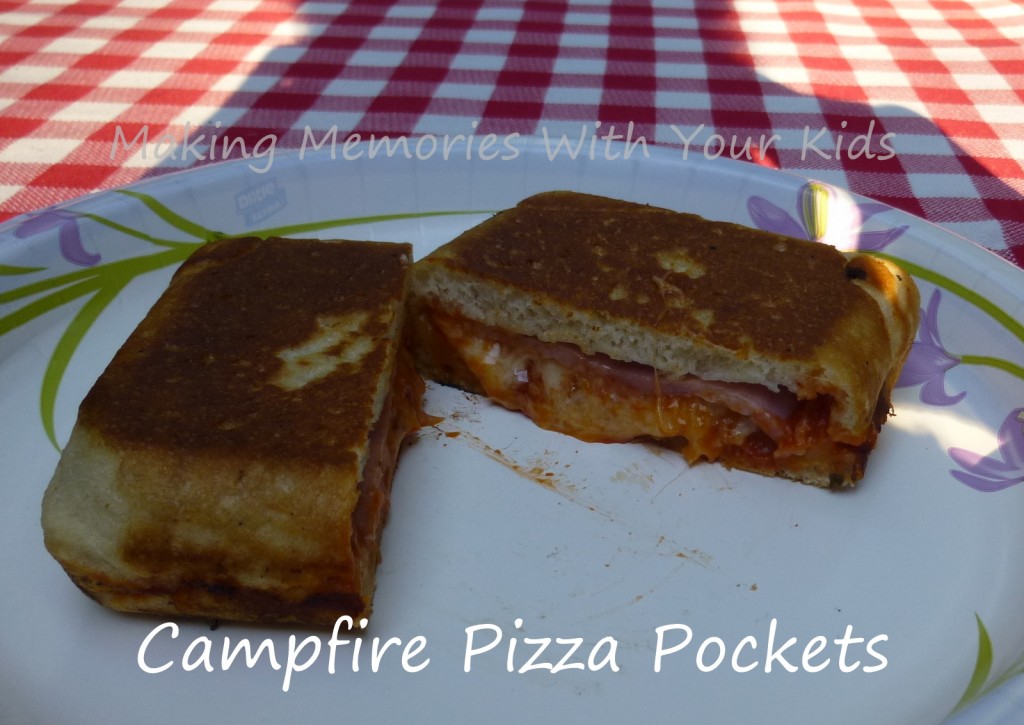 I know!  WHAT!  No dessert recipe?  Well, contrary to what you may believe, we don't just eat desserts when we go camping.  It make appear that way.  I mean, we've posted some pretty great camping dessert recipes, like: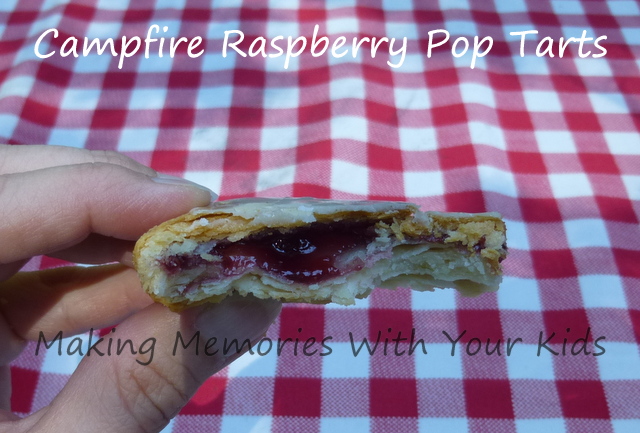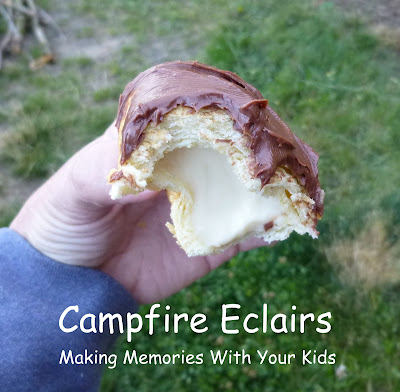 Well, okay.  So I guess we like to treat ourselves when we're camping.  But don't they look good?
We did make some amazing Pudgy Pies in our pie irons that weren't desserts.  Like:
Our Bacon, Egg and Cheese Breakfast Sandwich
And these delicious Campfire Pizza Pockets.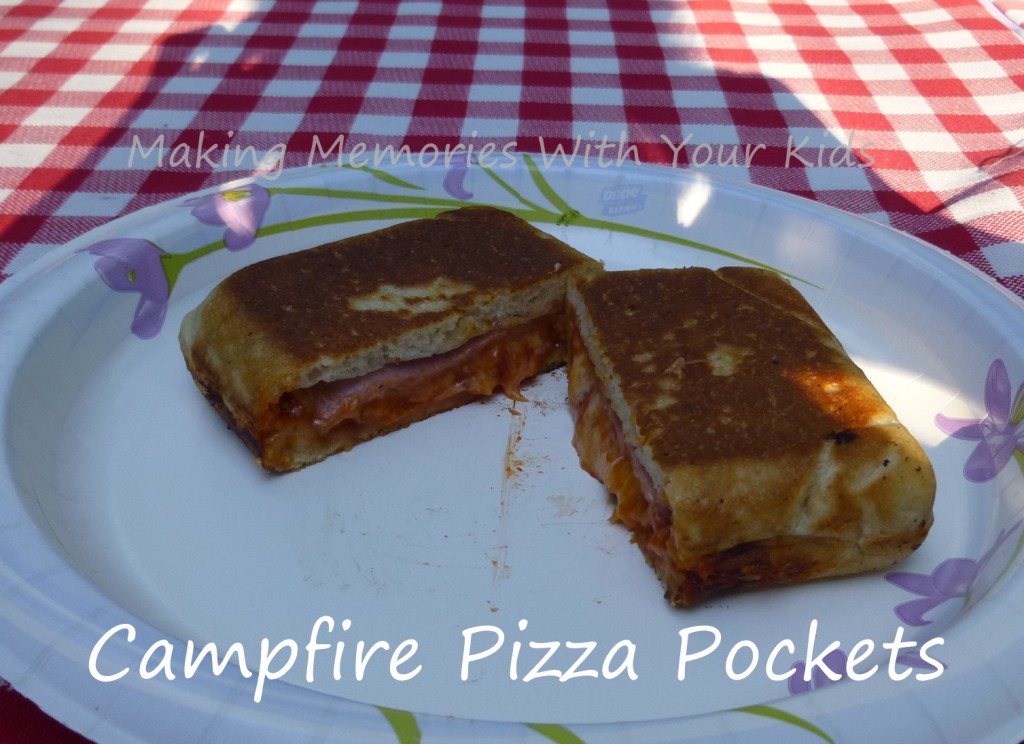 You can make them with whatever filling you want.  My kids like cheese and Canadian Bacon so that's what we brought with us.  But mushrooms and ham or spinach and feta and chicken would be amazing!
Spray your pie iron with non stick cooking spray and put a layer of pizza dough in one side.  Add some sauce and cheese and your filling.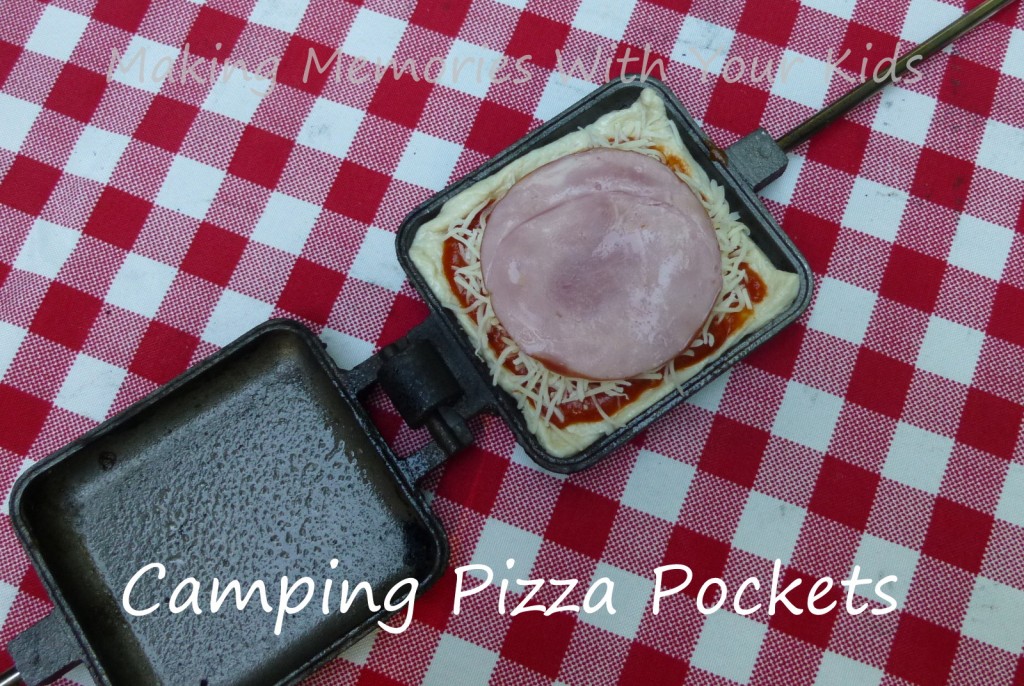 Put another layer of pizza dough over the filling and pinch the sides together.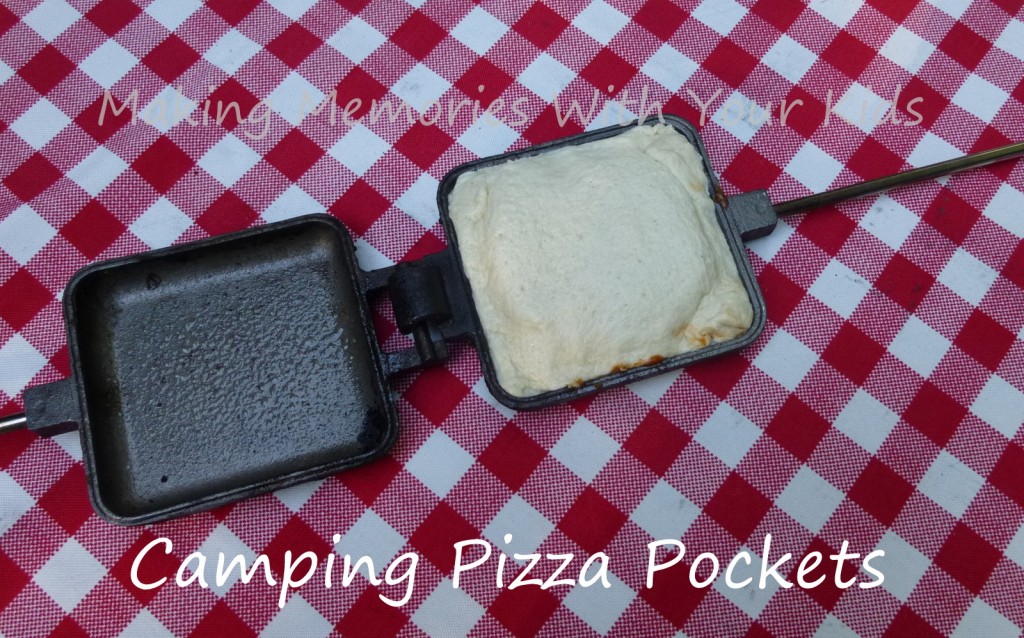 Grill them in your pie irons over the fire, flipping them often so they don't burn.
YUM!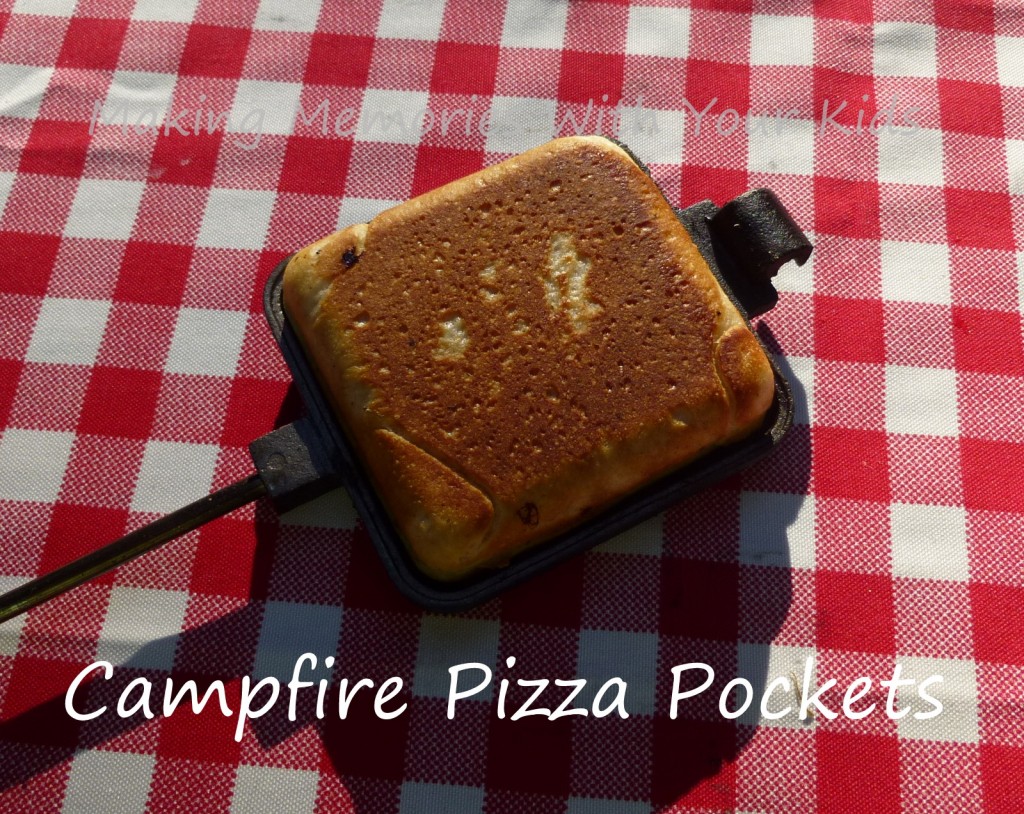 My kids loved them!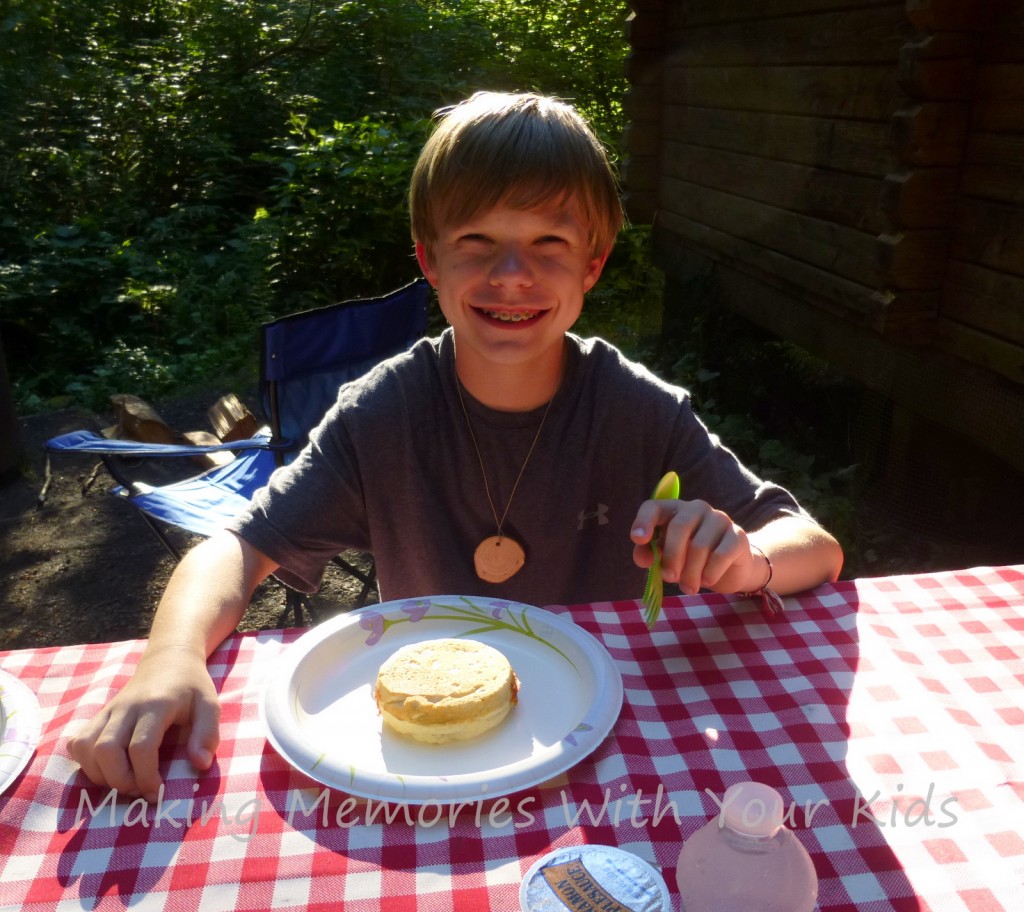 And they love roasting them over the fire!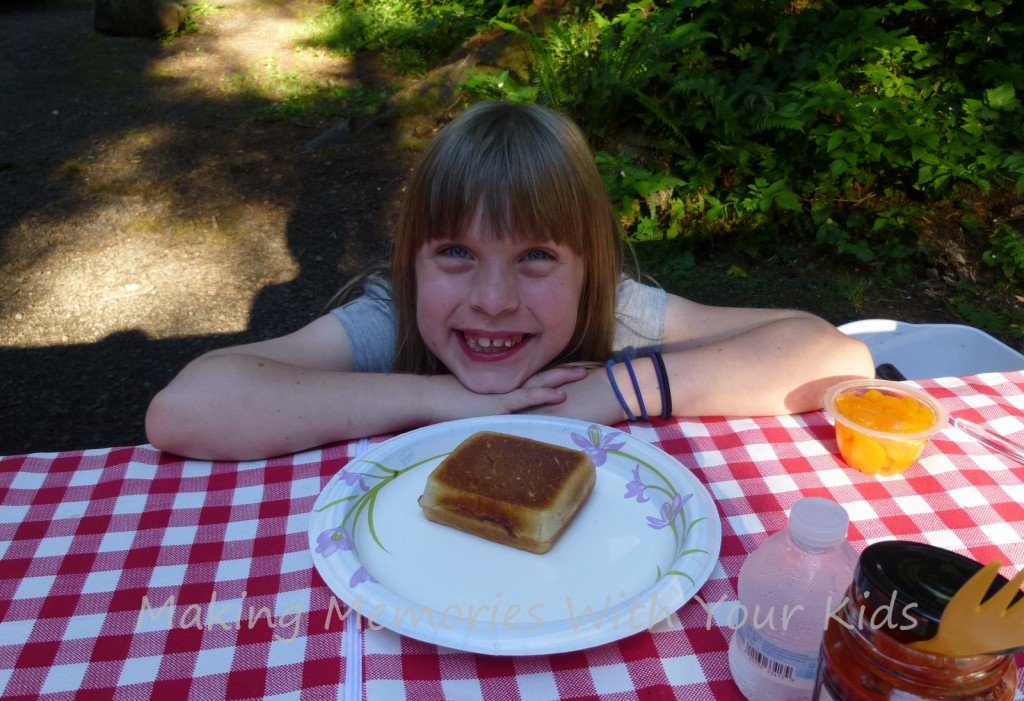 What delicious recipes do you make when you go camping?