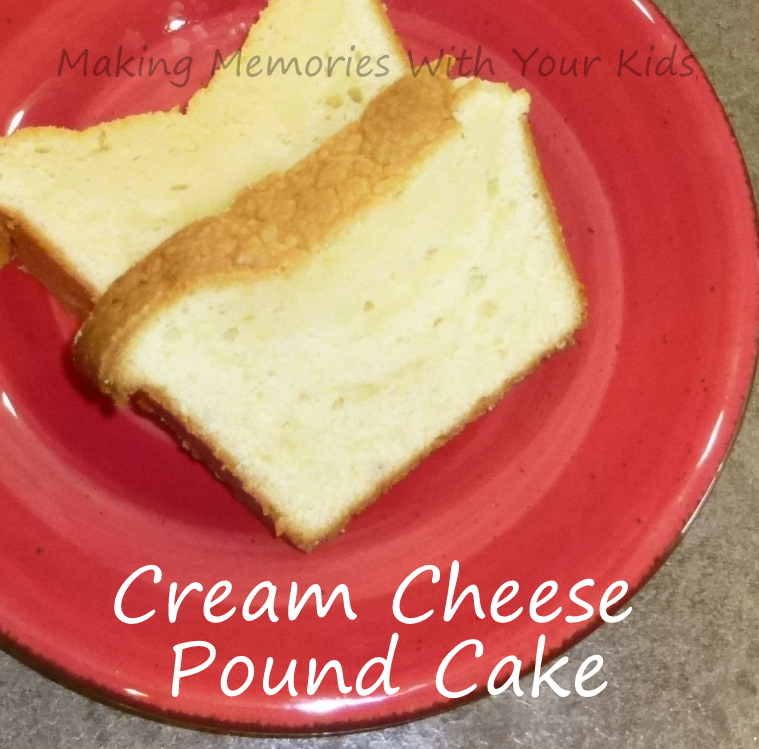 I don't know what it is about pound cake but my kids and I love it!  I'm pretty sure we could eat it daily if it was in the house.  That's why it's not.  Because seriously, I would eat it every day.
This recipe is pretty darn good, thanks to Martha Stewart!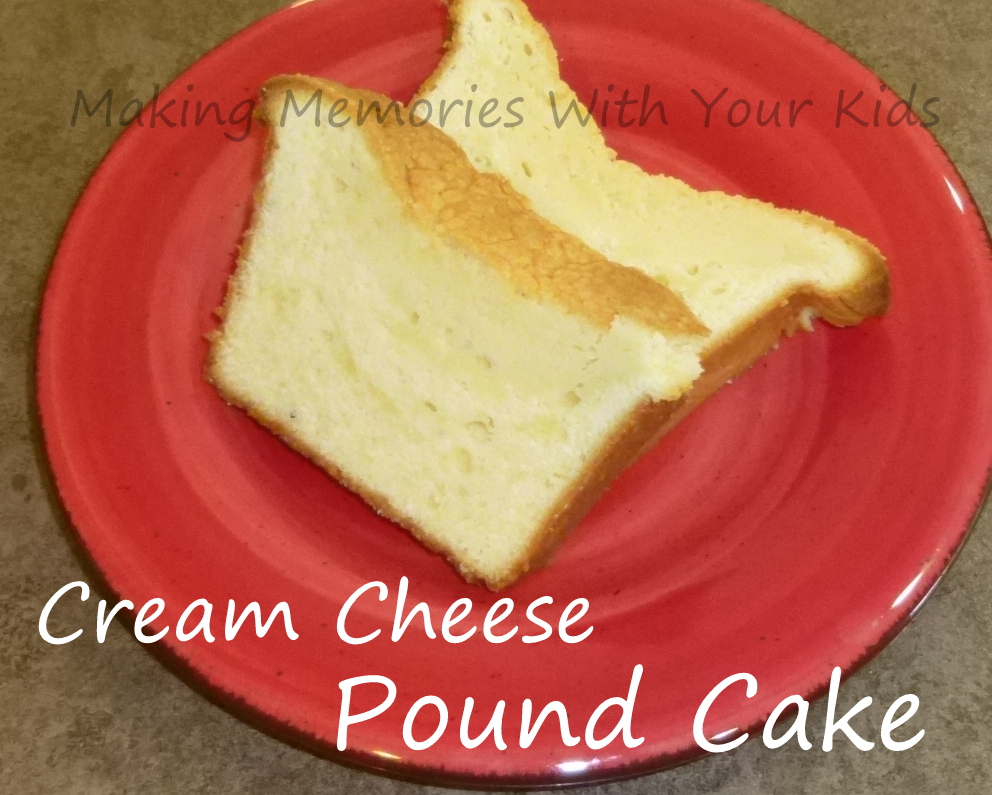 Unfortunately I couldn't figure out how long to cook it.  The recipe says 45-50 minutes.  It was so jiggly in the center that I cooked it 60 minutes and still wasn't sure.  But the edges were getting pretty brown so I took it out.  Drats.  I should have left it in for longer.  It was pretty doughy in the center.  Any advice for me on this one?
See how they fell in the center?
But the taste was great and we ate around the center =o)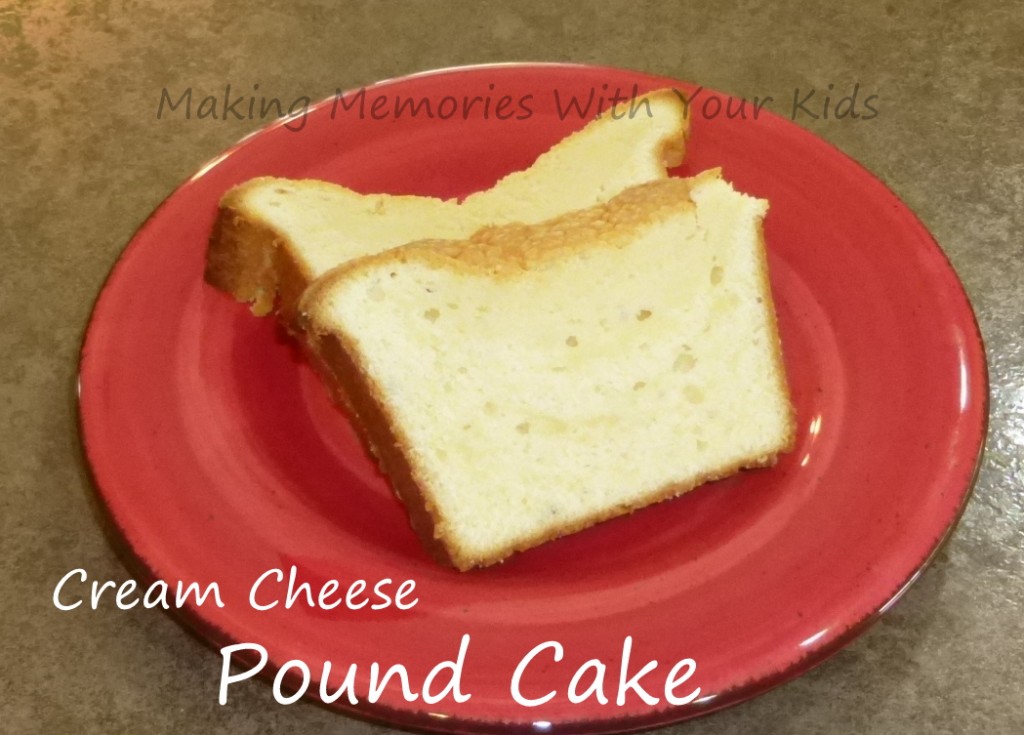 Ingredients
3 cups flour
1 tsp. coarse salt
1 1/2 cups (3 sticks) unsalted butter
1 package (8 ounces) cream cheese
3 cups sugar
6 large eggs
2 tsp. pure vanilla extract
Instructions
Preheat oven to 325 degrees. Spray 2 standard loaf pans with cooking spray.
In a mixing bowl, combine butter and cream cheese and beat on medium speed until smooth. Add the sugar, increase the speed to high, and beat until light and airy, about 5 minutes. Add the eggs, one at a time, beating after each addition and scraping down the sides of the bowl with a rubber spatula as needed. Add the vanilla. Gradually add flour and salt. Beat just until incorporated.
Pour the batter into the prepared pans. Bake until the cake is golden brown and a toothpick inserted in the cakes comes out clean, but with a few moist crumbs still attached, about 45 to 50 minutes.
Place the pans on a cooling rack and cool for 20 minutes, then remove the cakes from the pans and let cool completely. Serve at room temperature.
http://makingmemorieswithyourkids.com/2013/07/cream-cheese-pound-cake/
 Here are some of the other pound cake recipes we've made (and loved!)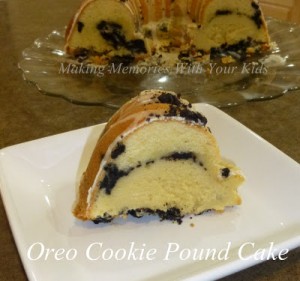 Biscoff Sock It To Me Pound Cake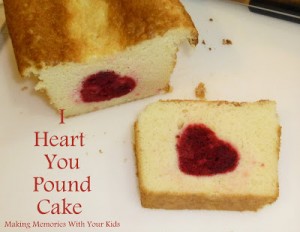 Grandmother Paul's Sour Cream Pound Cake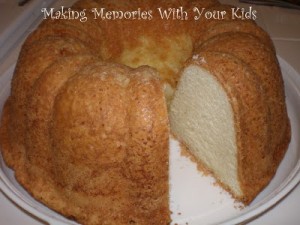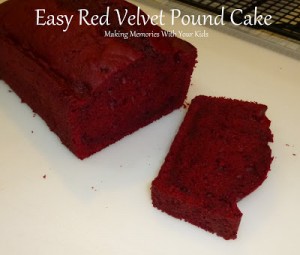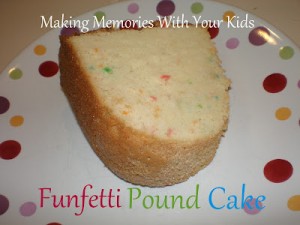 Trisha Yearwood's Chocolate Pound Cake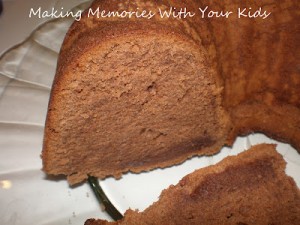 I told you we liked pound cake =o)
 My favorite is still Paula Dean's Grandmother Paul's Sour Cream Pound Cake.  I think because I've made it so many times I know exactly how long to cook it and it turns out every time.   But this one was pretty good (if I can figure out how long to cook it.)
Enjoy!
I'm linking to the linky parties HERE.