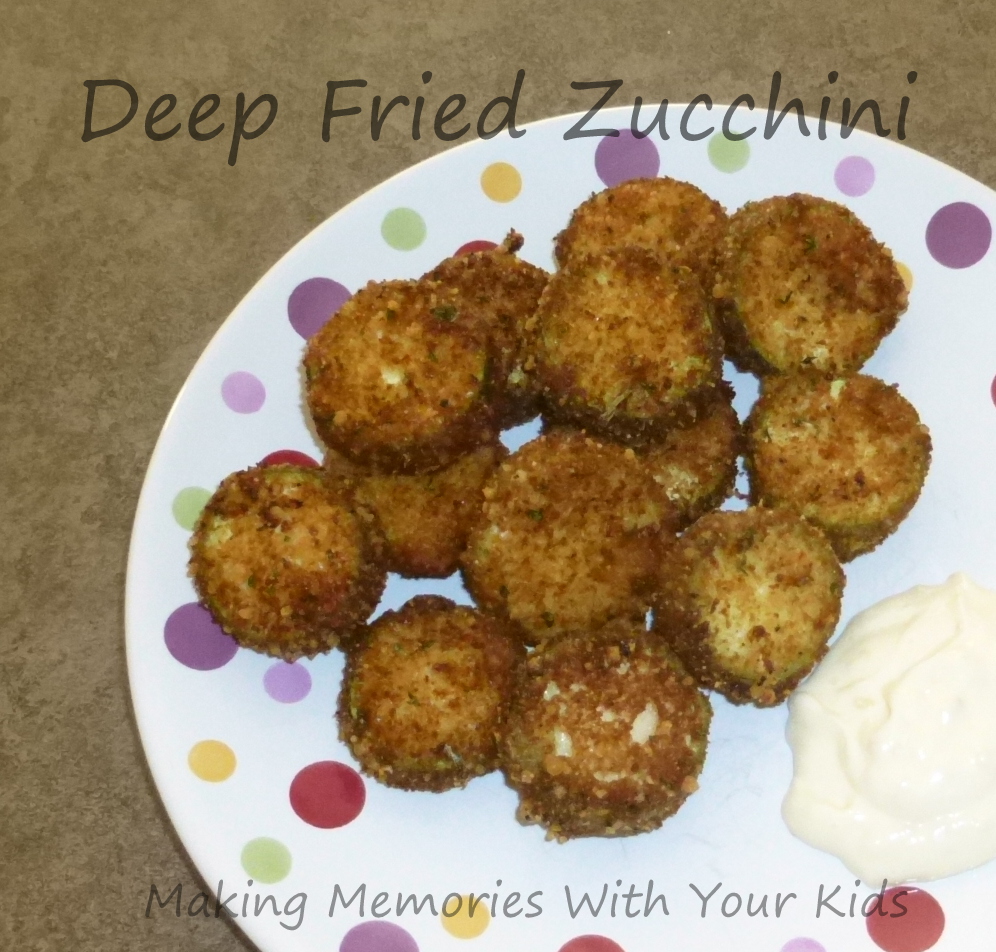 Summer + warm weather and you know what that means – zucchini!  And lots of it.  We LOVE zucchini!  It's probably my favorite vegetable because you can serve it so many different ways and do so many things with it.  I know this isn't the healthiest of ways to eat this delicious vegetable but it sure is tasty (and a nice treat on occasion.)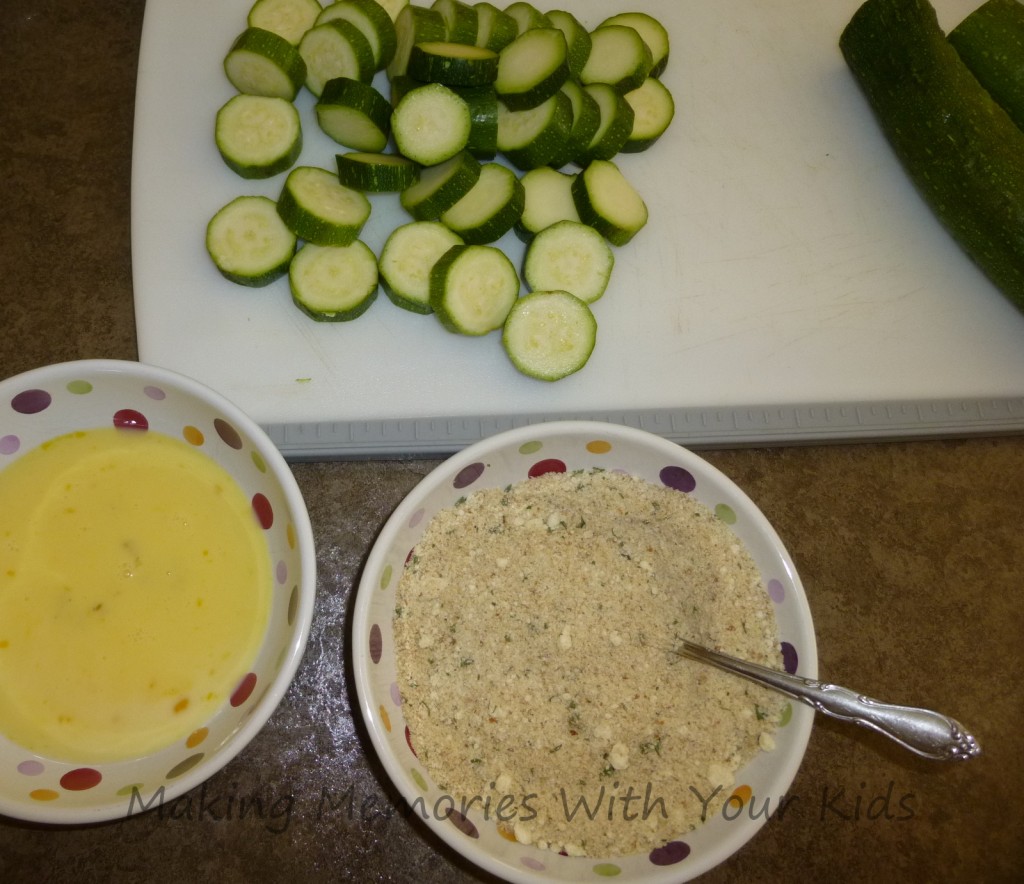 Simple, right?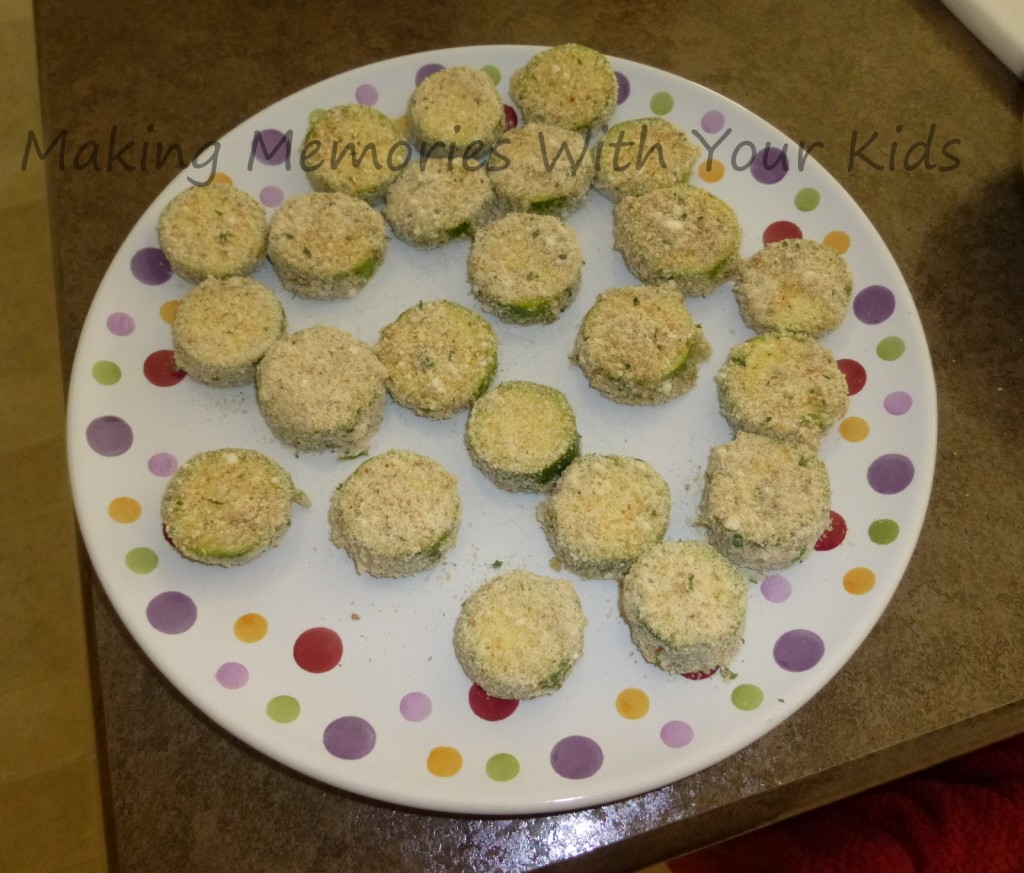 The coating is crunchy and delicious while the zucchini is full of flavor.  This is one of my favorite coatings for veggies and even chicken.  The addition of Parmesan Cheese is the secret.  Yum.
Ingredients
Zucchini
2 eggs
1/4 cup buttermilk
1 cup bread crumbs (regular or Italian)
1/2 cup Parmesan cheese (I didn't use fresh, I just used the powder in the jar. Works perfectly!)
Salt and pepper
Oil for frying
Instructions
In a large, deep skillet, heat oil over medium heat.
Cut your zucchini into coins, about 1/4 inch thick.
In a bowl, beat eggs and buttermilk. In a separate bowl mix bread crumbs, parmesan cheese, salt and pepper
Dip zucchini into egg mixture and then in bread crumbs.
When oil is hot, slowly add zucchini into oil and fry for about 1-2 minutes on each side.
Remove from oil and place on a cookie sheet lined with paper towels.
Serve with a delicious dipping sauce like ranch or garlic aioli sauce.
http://makingmemorieswithyourkids.com/2013/07/deep-fried-zucchini/
I served ours with Garlic Aioli Sauce (which is heaven!)
Crispy on the outside, tender on the inside and full of flavor.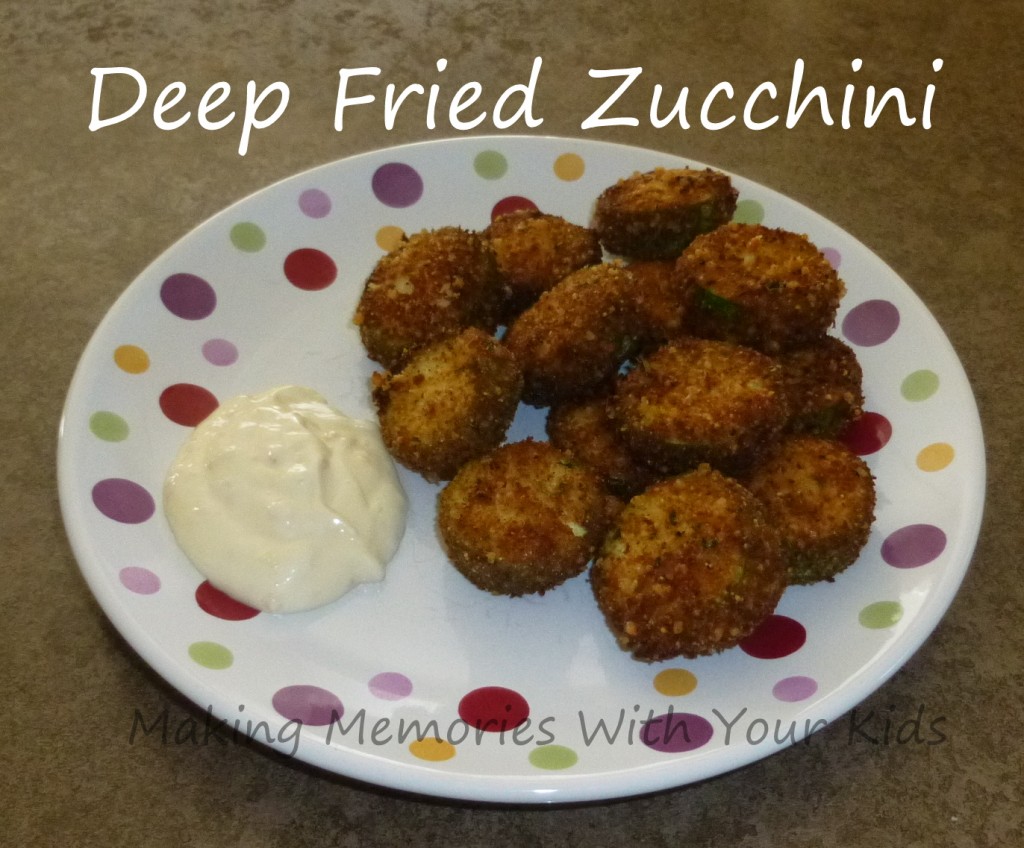 I'm linking to the parties located HERE.