My daughter had a friend stay the night the other day and in the morning I went into the kitchen and started making these donuts.  Her friend looked up from playing a serious game of "babies" and said to me "are you making a recipe?"  I said I was and she screamed a very loud "yeah!  What are you making us!"   It made my whole day.  I love when people are excited that I'm baking.  (You know, besides me.)  =o)
And what better to make for breakfast than donuts!  We are huge donut fans in my house.  And when I saw this recipe on Pinterest and saw that it was from Buns In My Oven, I was doubly excited.  I love Karly's blog!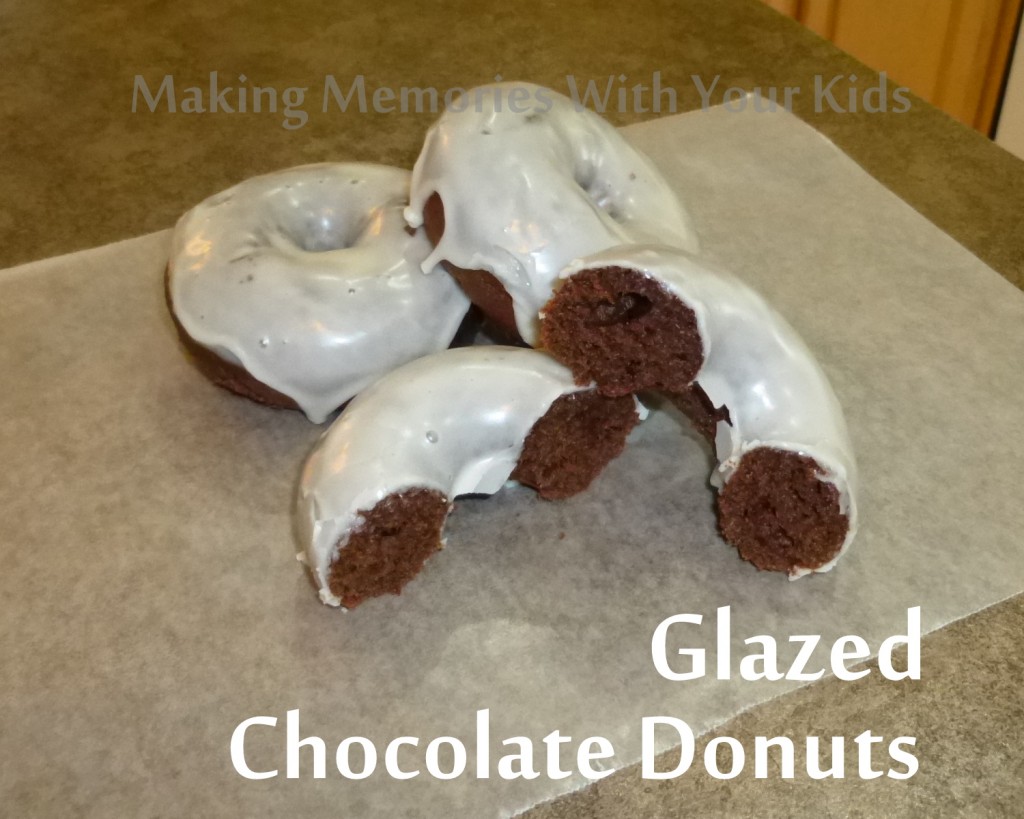 They were so easy to make!  That's always a plus for me in the morning when I have hungry kids saying "are they ready yet?"  But even better was the fact that they were delicious!  They were as moist as a cake and yep, in donut form.  That means cake for breakfast.  Whoo hoo.  But don't tell my kids that.  I don't want them to think they are totally eating dessert for breakfast.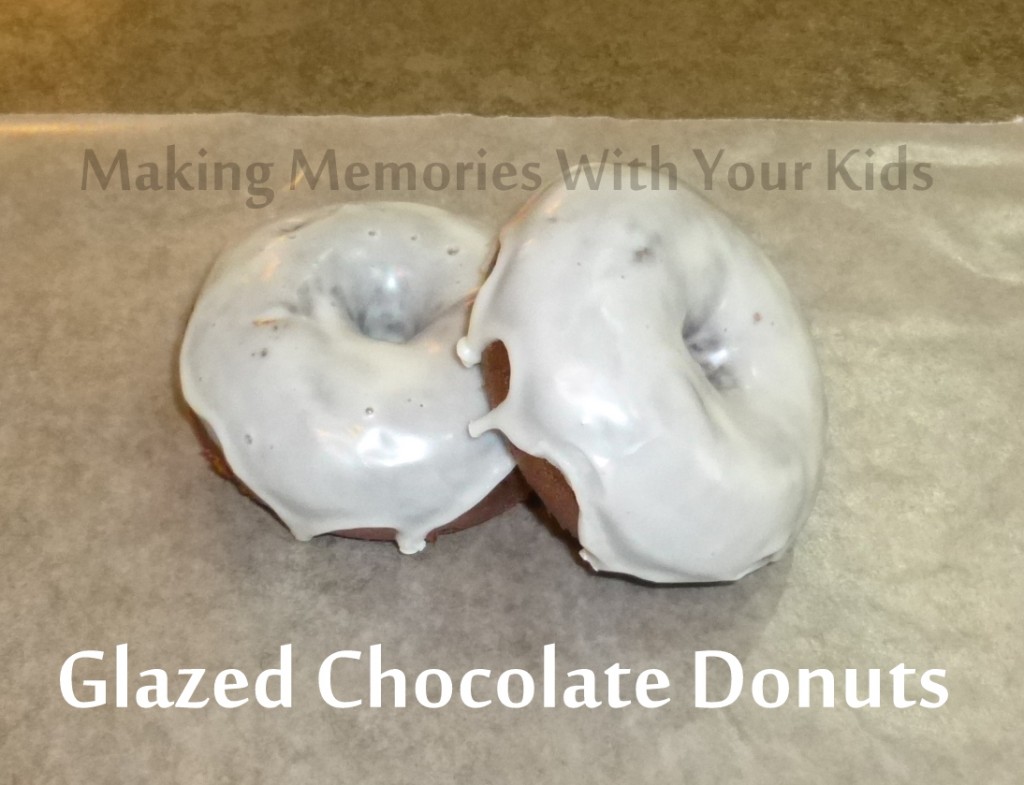 Karly from Buns In My Oven was right, they are the perfect chocolate cake donut!
Ingredients
For the donuts

1 cup flour
1/2 cup sugar
1/4 cup cocoa powder
1/2 teaspoon baking soda
1/2 teaspoon vanilla
1 egg
6 tablespoons sour cream
1/4 cup milk
1/4 cup vegetable oil

For the glaze

1 1/2 cups powdered sugar
6 tablespoons whole milk (more or less)
1 teaspoon vanilla
Instructions
To make the donuts:

Preheat oven to 375 degrees.
In a medium mixing bowl, combine the flour, sugar, cocoa powder, and baking soda.
In a small bowl, beat together the vanilla, egg, sour cream, milk, and oil.
Stir the wet ingredients into the dry until just combined.
Spoon in a greased donut pan.
Bake for 8 minutes or until the tops spring back when you touch them.
Let the donuts cool in the pan before glazing.

To make the glaze:

Combine the sugar, milk, and vanilla until well combined. You can add more or less milk depending on how thick you want the glaze.
Dunk the donuts in the glaze to fully coat and place on a wire rack to set.
http://makingmemorieswithyourkids.com/2013/07/glazed-chocolate-donuts/
Karly heated her glaze up and then dunked the donuts.  It definitely made them look more "donut shop worthy".  I skipped this step and my kids didn't seem to mind at all.  Not heating it up makes it thicker so it leaves a thicker glaze of awesomeness on a donut of deliciousness.  Win, win, right?!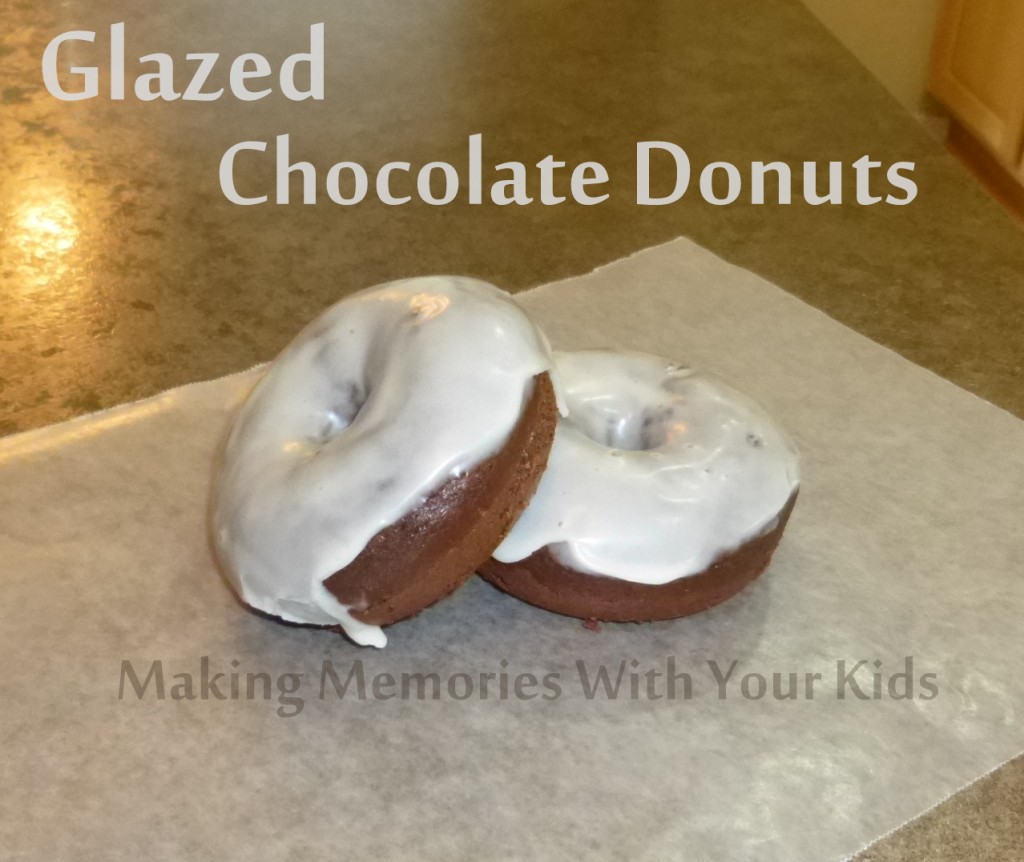 I'm linking to the parties listed HERE.