When my son was in 2nd grade he came home one day and, in a very excited tone, said "Mom, guess what!  Today we made butter!"   Ever since he has asked if we could make butter at home.  I'm not sure why it took so long, but we finally did.  And, yowza!  It was so easy and tastes so good!
This is a great thing to do this summer with your kids.  It gets them moving and you can explain the process along the way (and they'll be totally impressed that you know about this kind of stuff.)
Pour the heavy whipping cream into a jar (that has a tight lid) and start shaking.  Don't overfill the jar.  You'll need "shaking room" so only fill it about half way.  You can add as much whipping cream as you would like (as long as you leave room.)  1 cup of whipping cream will give you 1/2 cup of butter and about 1/2 cup of buttermilk.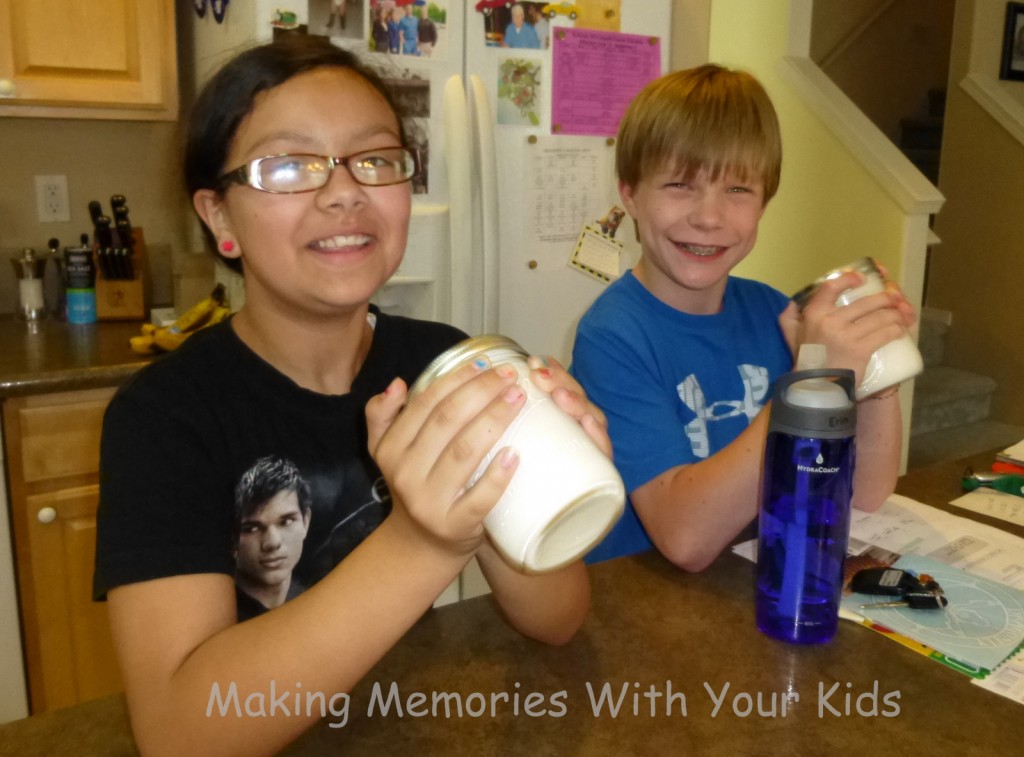 After about 3 minutes of shaking the cream will look like this.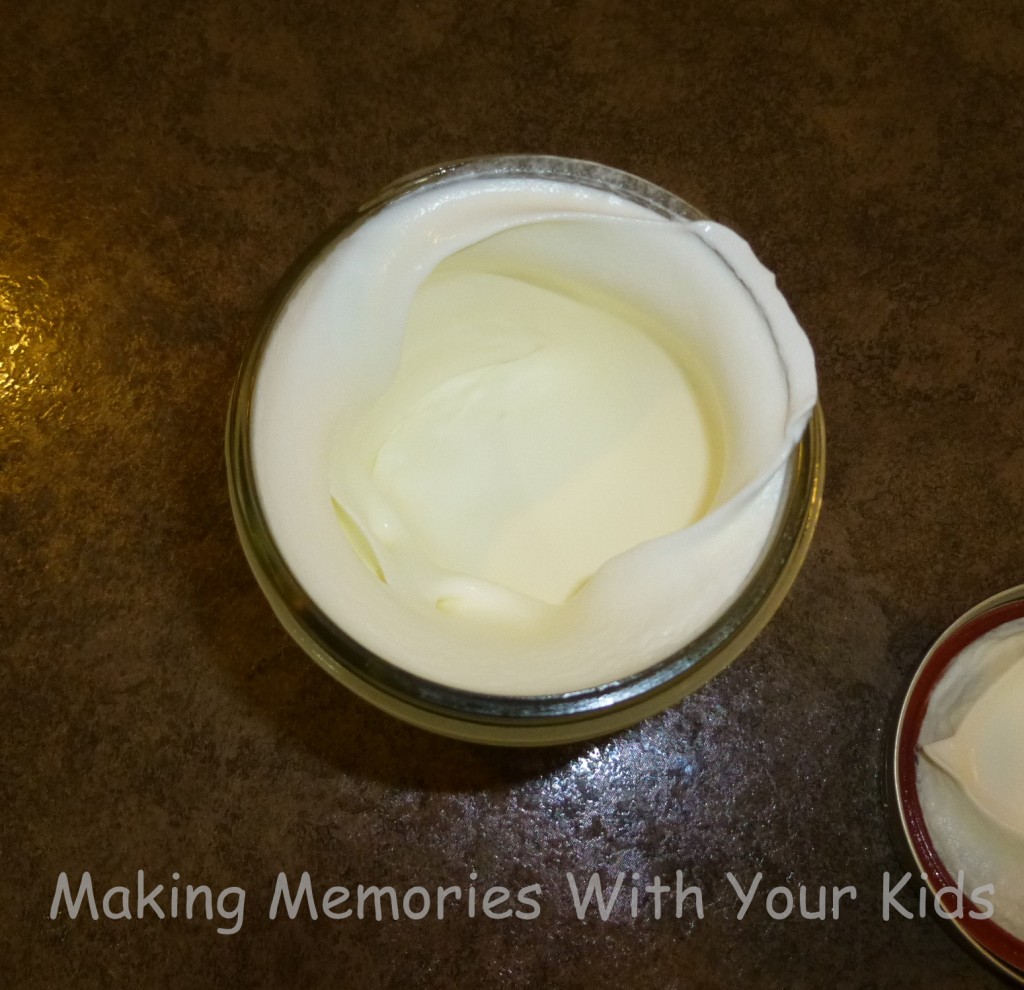 My kids were amazed at how quickly it changed.  I talked to them about how whipping cream is made (by lots of stirring) but that there is a point where you have to stop mixing.  Otherwise, it starts looking like this.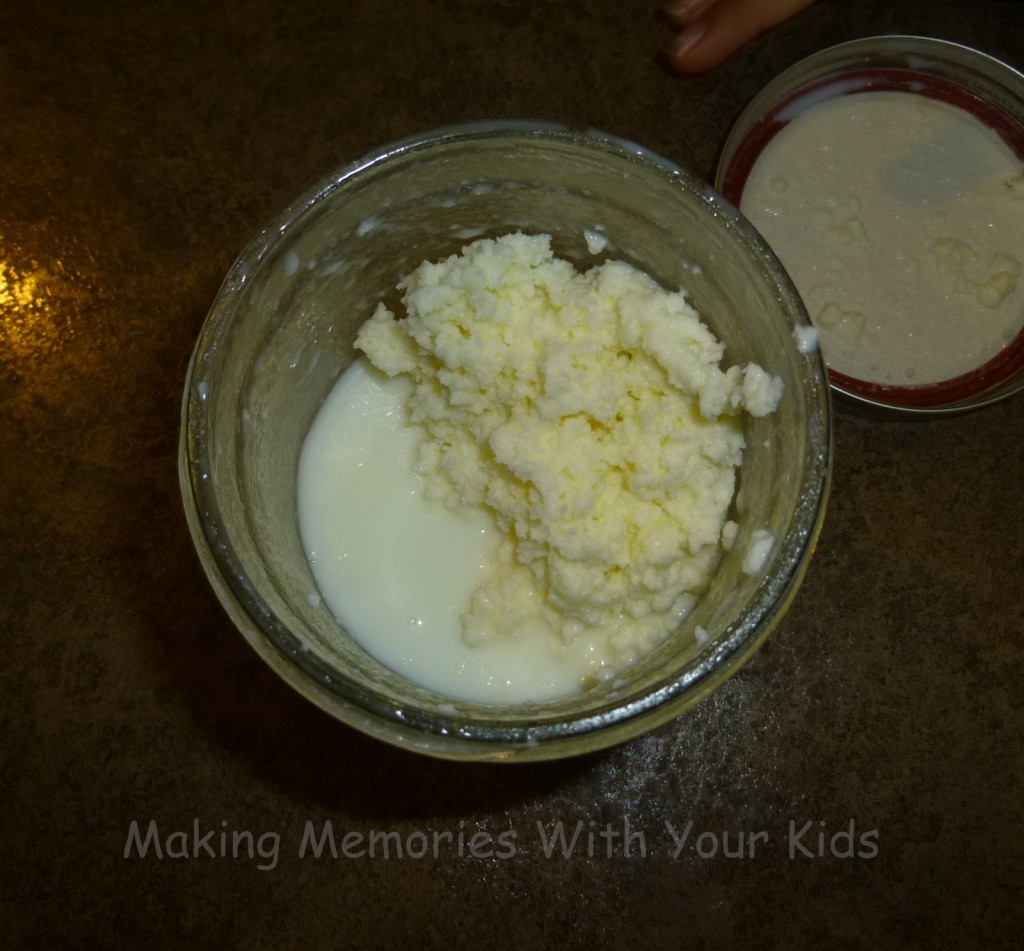 Look at that!  That's butter and butter milk.  So don't toss out the liquid.  You can use that in recipes.
My kids were amazed!  They made butter!
One of our favorite things to put on toast is cinnamon and sugar butter.  They sell it at the store but it kind of costs a lot.  So I wondered if we could make out own.  I took about 1/2 cup of our butter and added cinnamon and sugar to it.  Viola!  And it was even better than the kind we buy at the store.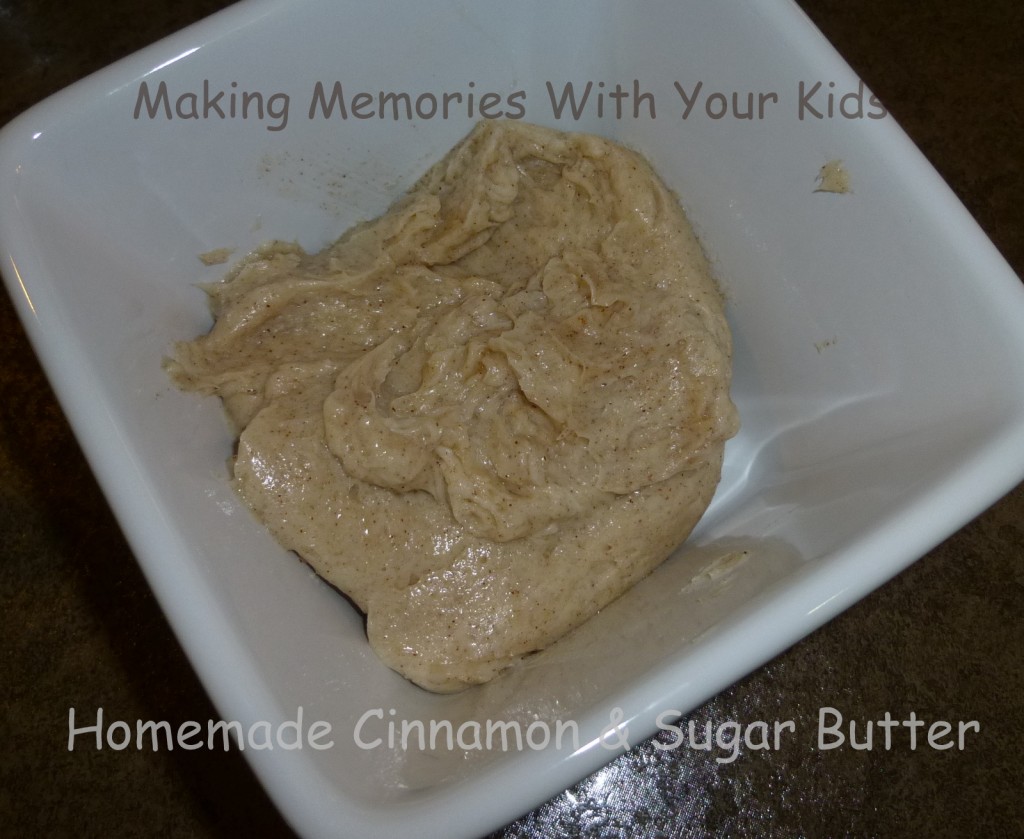 My son inhaled it!  Who could blame him.  It was awesome!
Have you ever made butter?  We're definitely making this again.