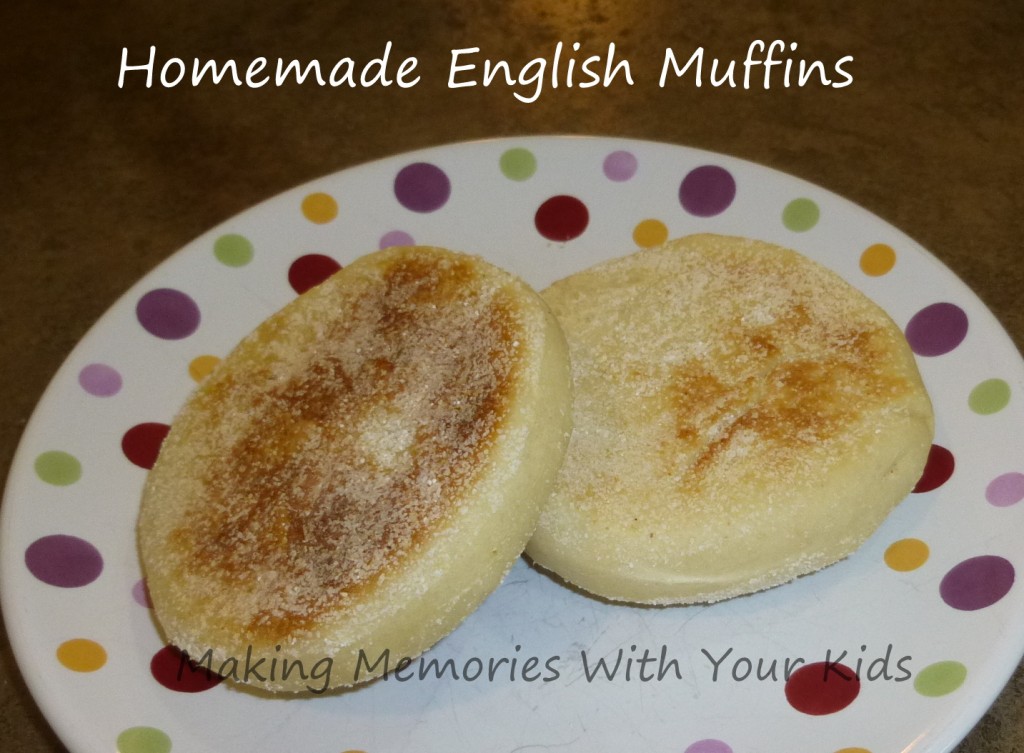 My kids love English Muffins.  I'm not sure what it is about them.  Maybe because they're round or because they are airy and delicious.  It's hard to say with my kids.  But if they love it, I try to figure out how to make it.  It's kind of what we do.
I found this recipe on Food.com and gave it a try.  I love that you make the dough in a bread machine.  I love my bread machine.  And I was a little surprised by how easy they were to make.
You just pat out the dough (don't roll it out).
My son was excited to help me make them.  I love when my kids bake with me!  Then cut out the dough and place the rounds on a cookie sheet to rise.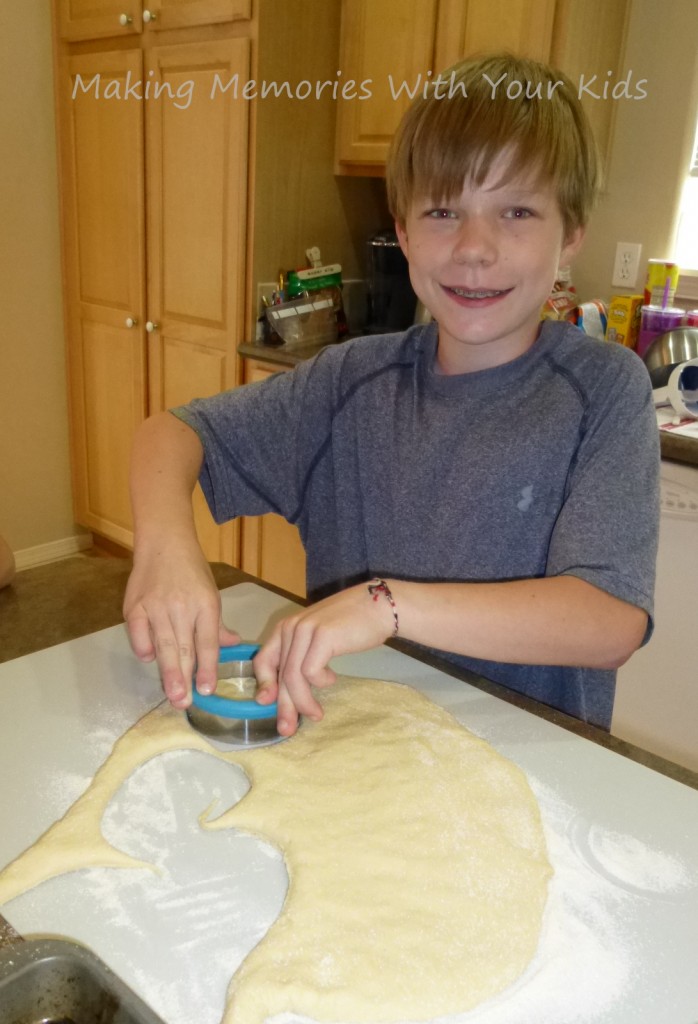 Ours were either too thin to begin with or didn't rise enough.  I would have liked them to be a little bit thicker.  (Note for next time.)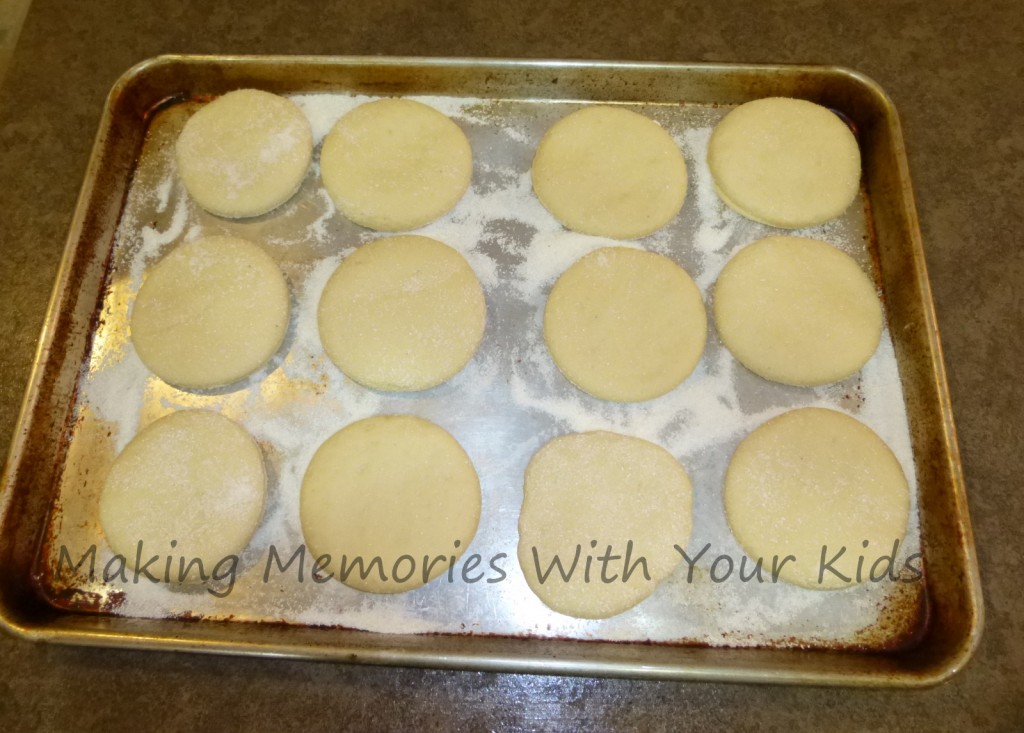 Did you know that you cook these over the stove, not in the oven?  That one threw me for a loop.  It's bread.  Weird.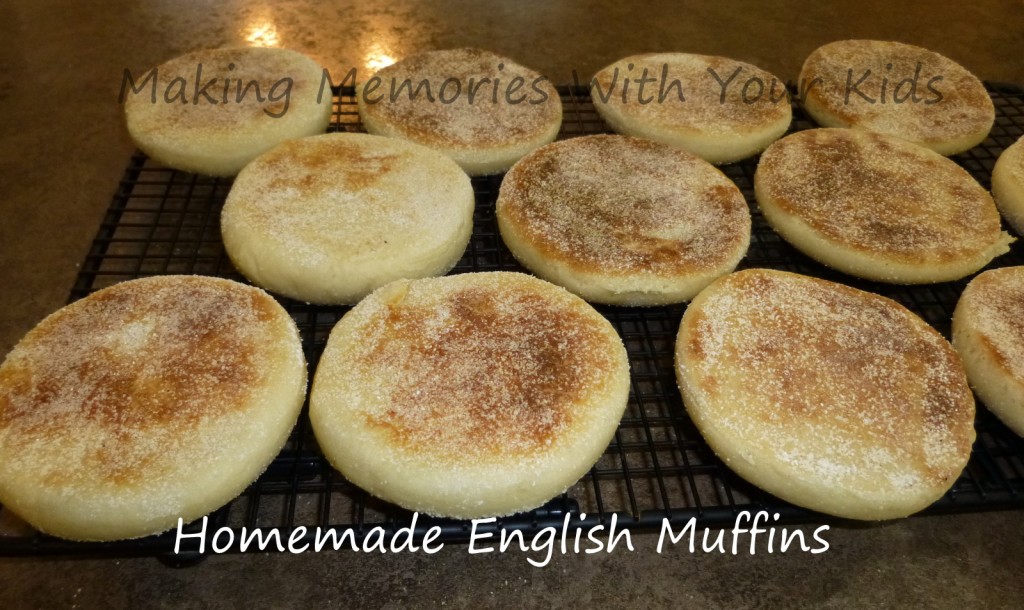 But they were delicious!  Just like the store bought kind except better!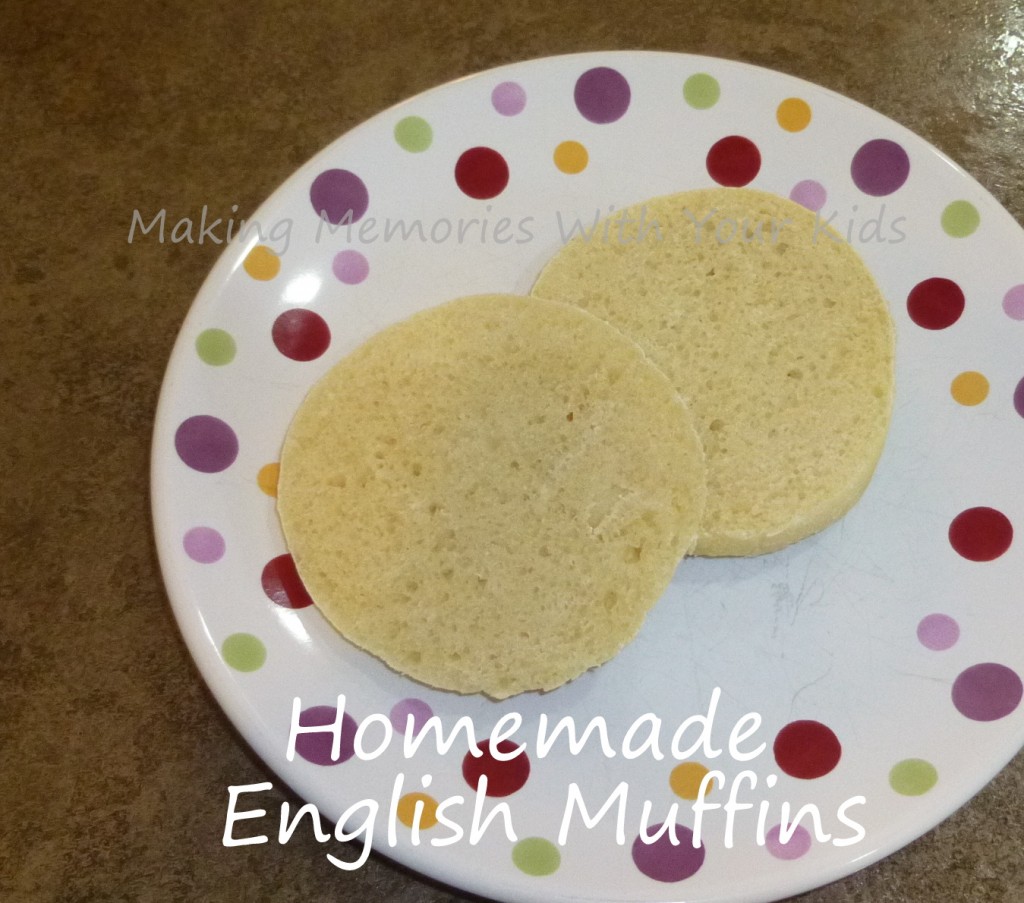 Homemade English Muffins (in a Bread Machine)
Ingredients
1 cup milk
3 Tbsp. butter, softened
1 egg
1/2 tsp. salt
2 tsp. sugar
3 cups flour
1 package (1 1/2 tsp.) dry yeast
corn meal
Instructions
Put the ingredients in the bread machine in the order listed.
Start the dough cycle.
Sprinkle corn meal over your work cycle.
When dough cycle is finished, remove dough and pat out on your work surface. Make sure you sprinkle some of the corn meal on the top of the dough as well. Pat out dough to about 1/2 inch thick.
Cut out rounds (about 8 - 12 depending on how big you make them).
Place rounds on a baking sheet (with a little corn meal sprinkled on it) and cover. Cover and let rise for 20-30 minutes (until not quite doubled in size).
Heat griddle over medium heat. Spray with non cook spray and cook muffins for about 5 - 7 minutes on each side. They should be golden brown when you turn them.
Split the muffins with a fork or serrated knife and serve warm with butter or jelly or anything else delicious.
http://makingmemorieswithyourkids.com/2013/07/homemade-english-muffins-in-a-bread-machine/
We toasted them and spread on some of our Homemade Cinnamon and Sugar Butter (another great project to do with your kids.)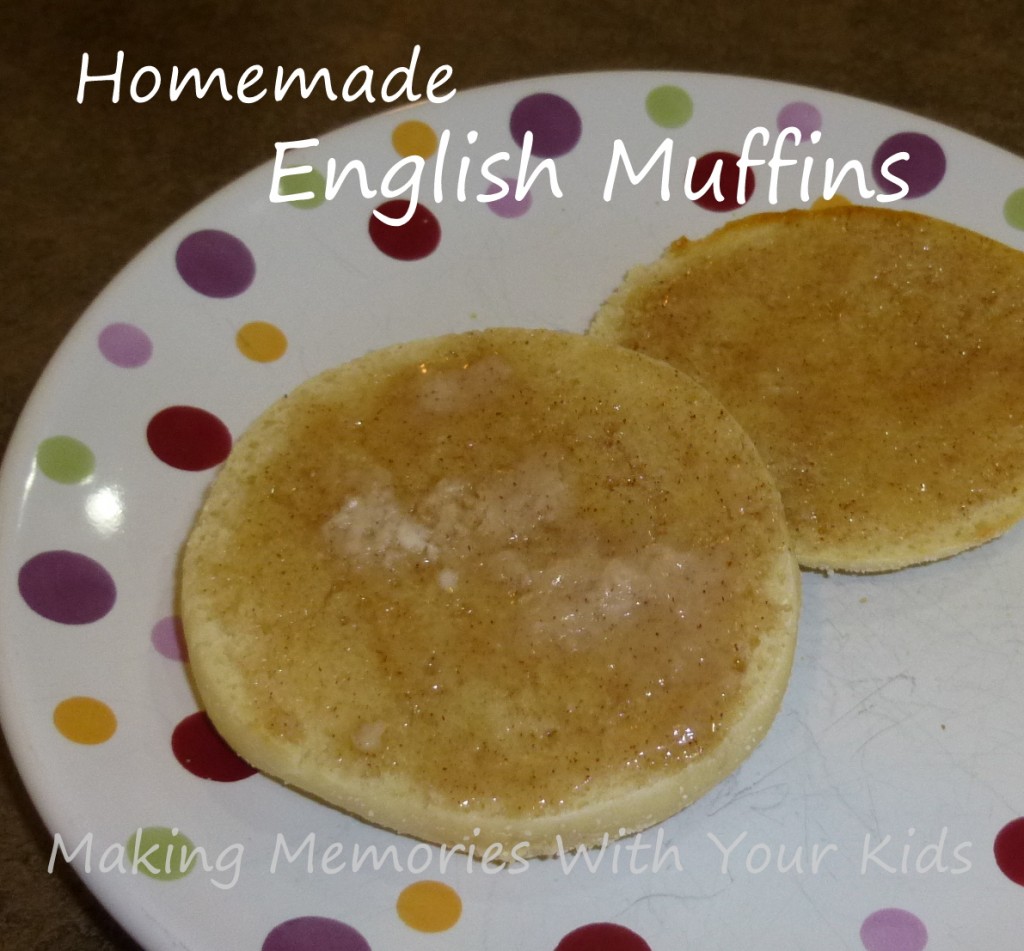 I'm linking to the linky parties located HERE.