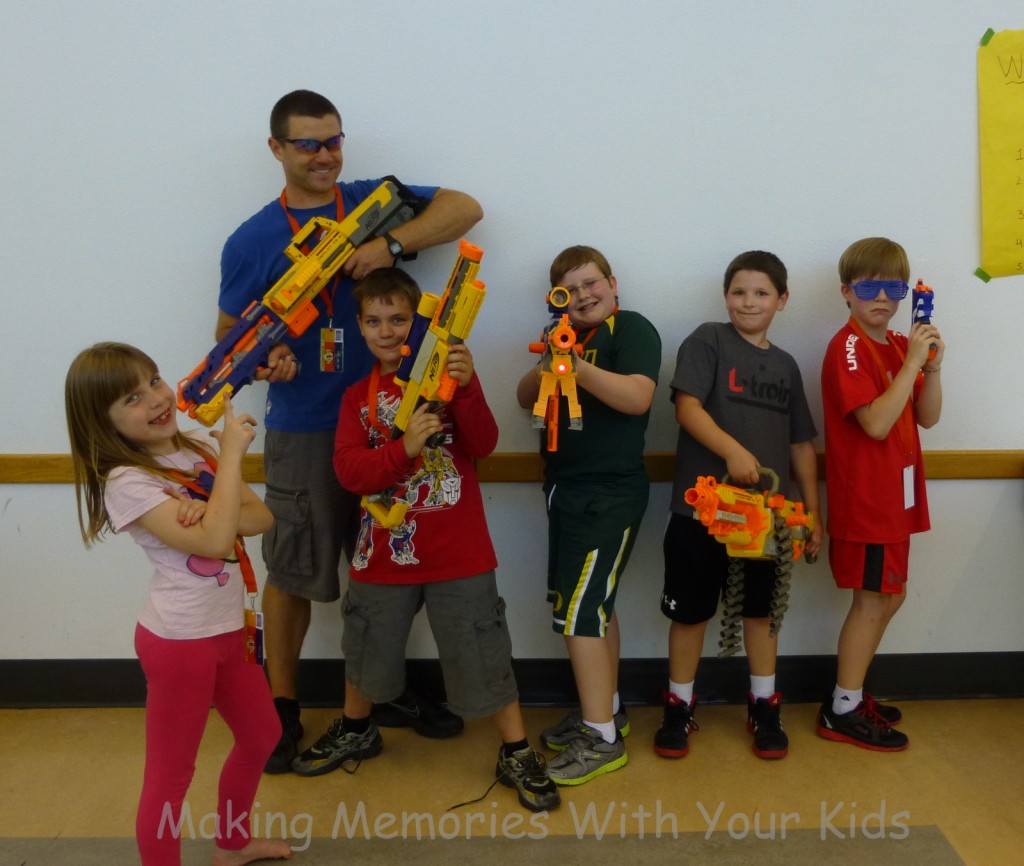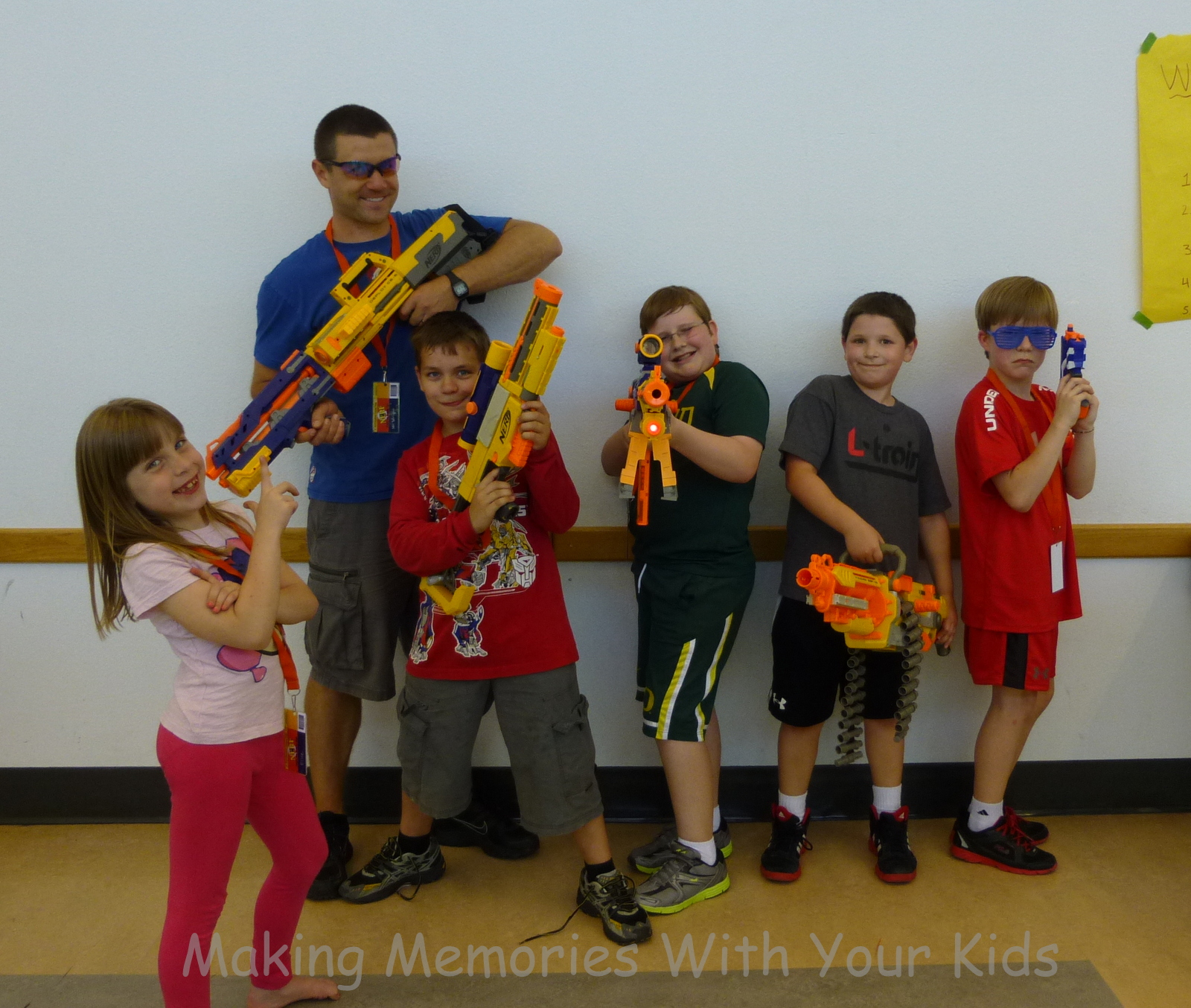 My son's birthday party was a huge success!  No thanks to the internet and the lack of Nerf food out there in blog land.  But we managed to figure it out and my son (and his friends) had a blast.  (No pun intended.)
We sent out the invitations.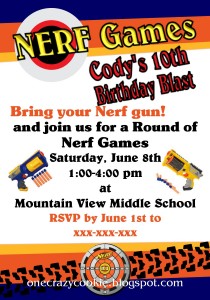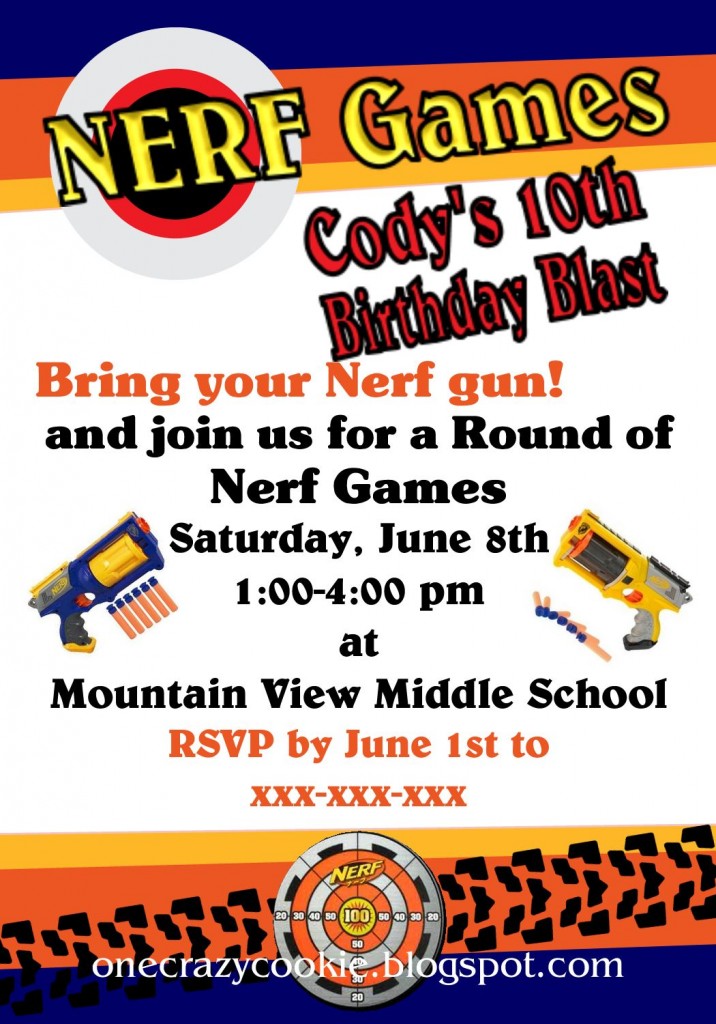 Tiffanee from One Crazy Cookie made our invitations for us.  Aren't they perfect?  She also made these super cool badges to match.  The idea for the badges came from My Party Passion but there wasn't a printable so, yeah that I had Tiffanee to help me out.  She is a computer genius!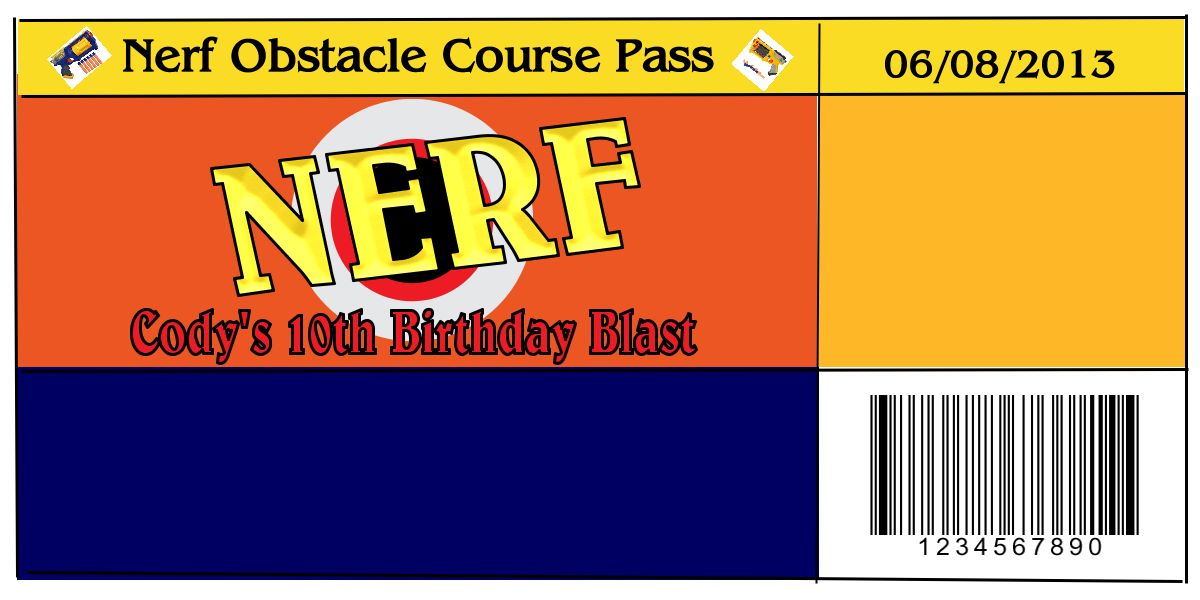 We wrote everyone's names on them and then laminated them.  Oriental Trading Co. had some inexpensive orange lanyards and crazy blue glasses and voila – Nerf Obstacle Course Passes.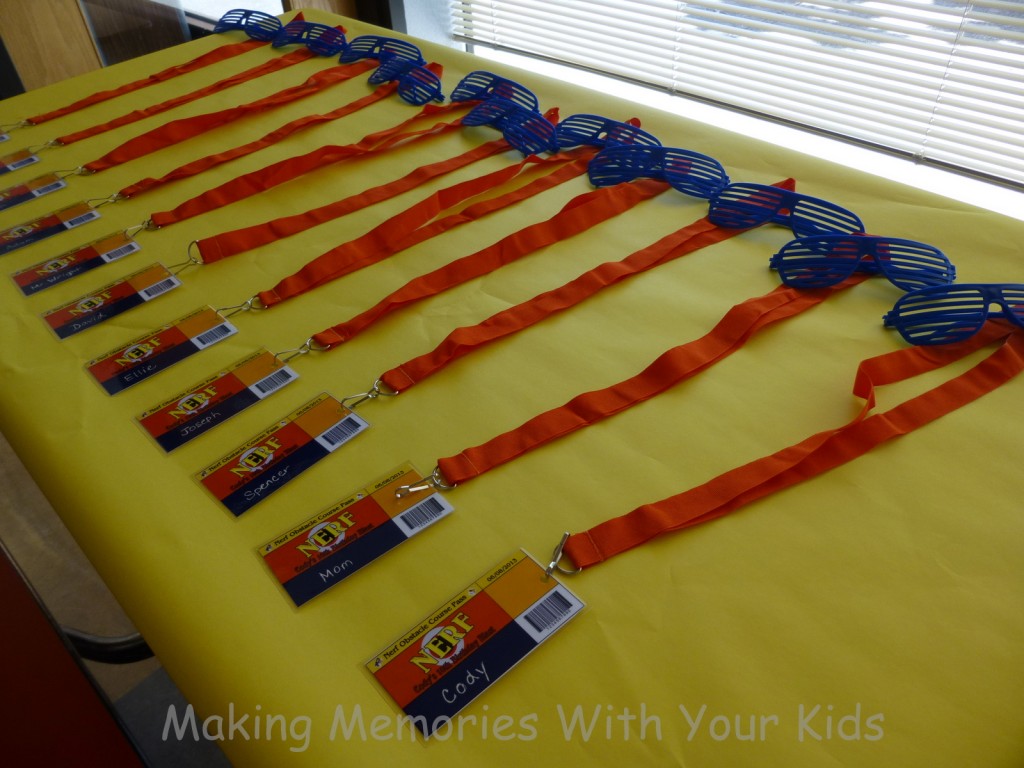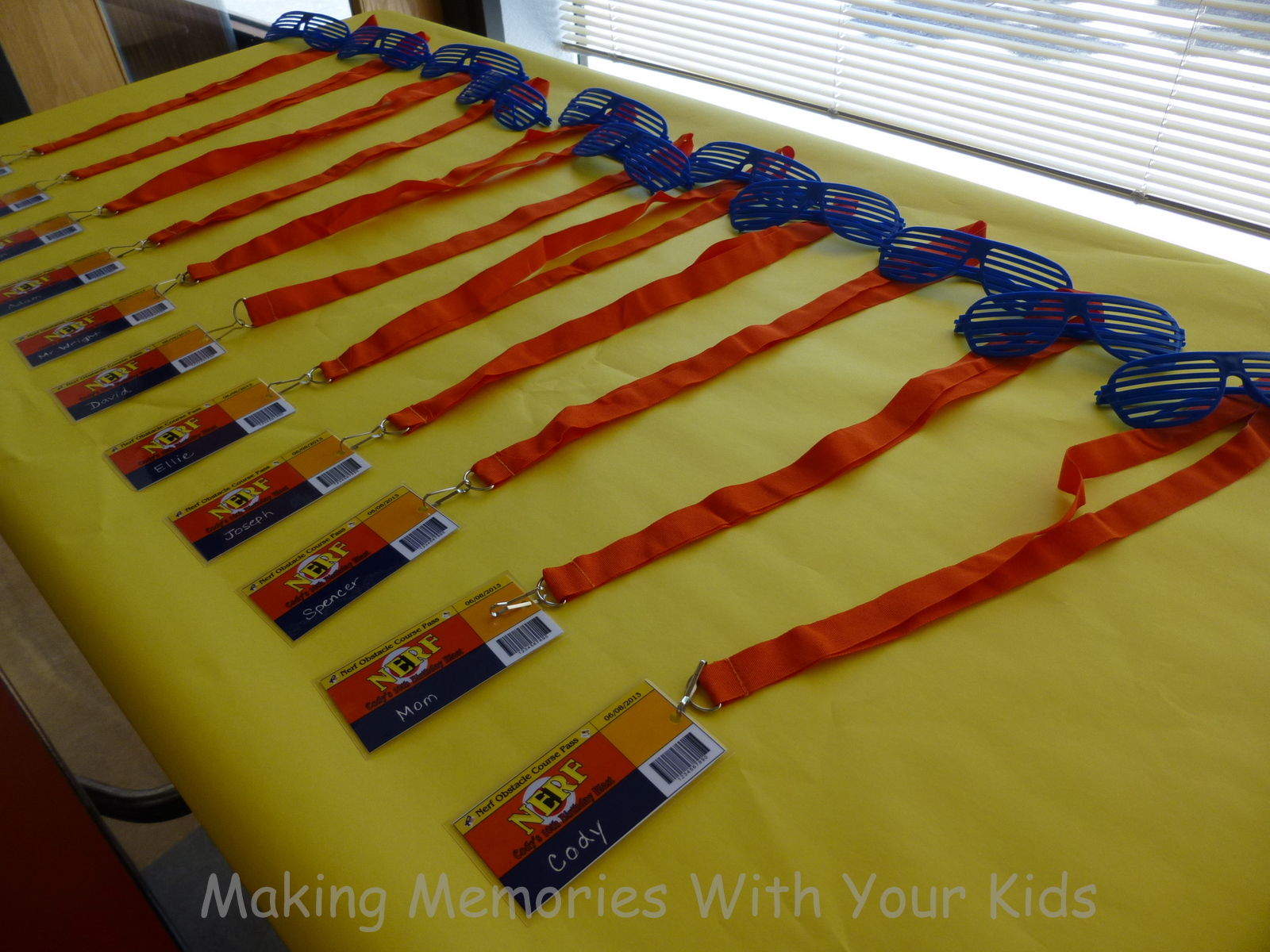 And it doesn't end there!  Tiffany also made these adorable water bottle labels.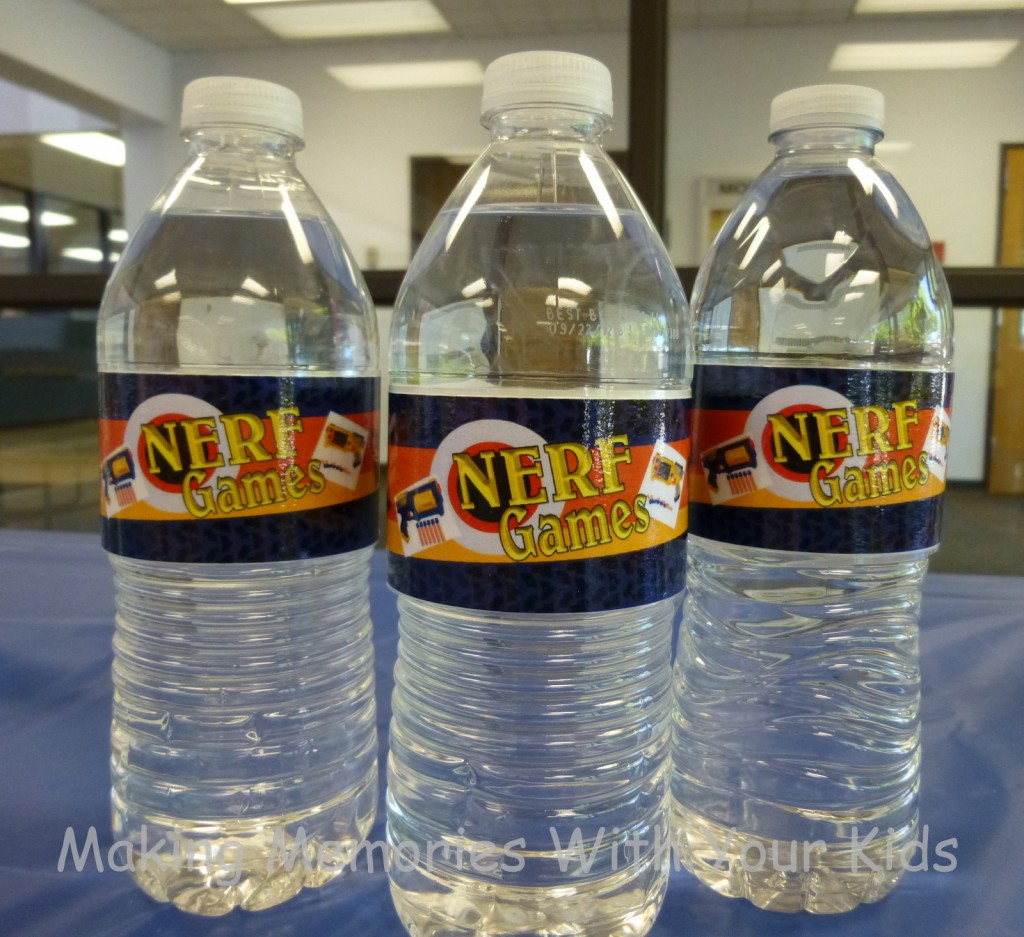 So we just had to come up with some fun Nerf foods.  (More difficult than you would think.)  So we made some Twinkie Nerf Darts.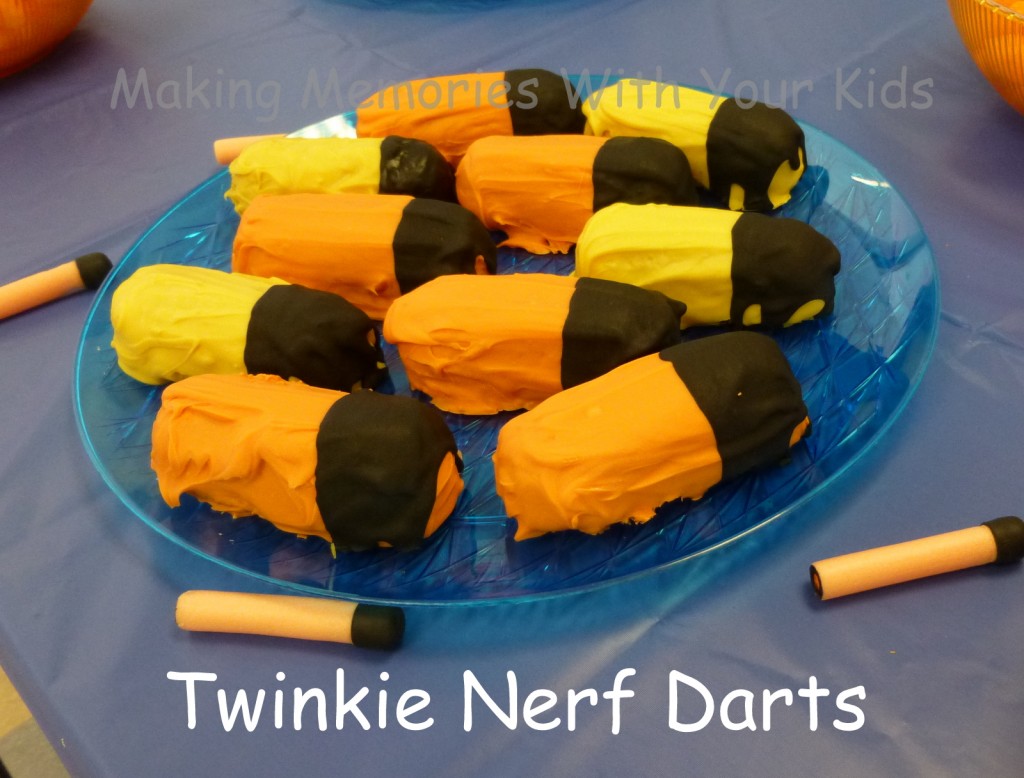 We made some Nerf cupcakes also.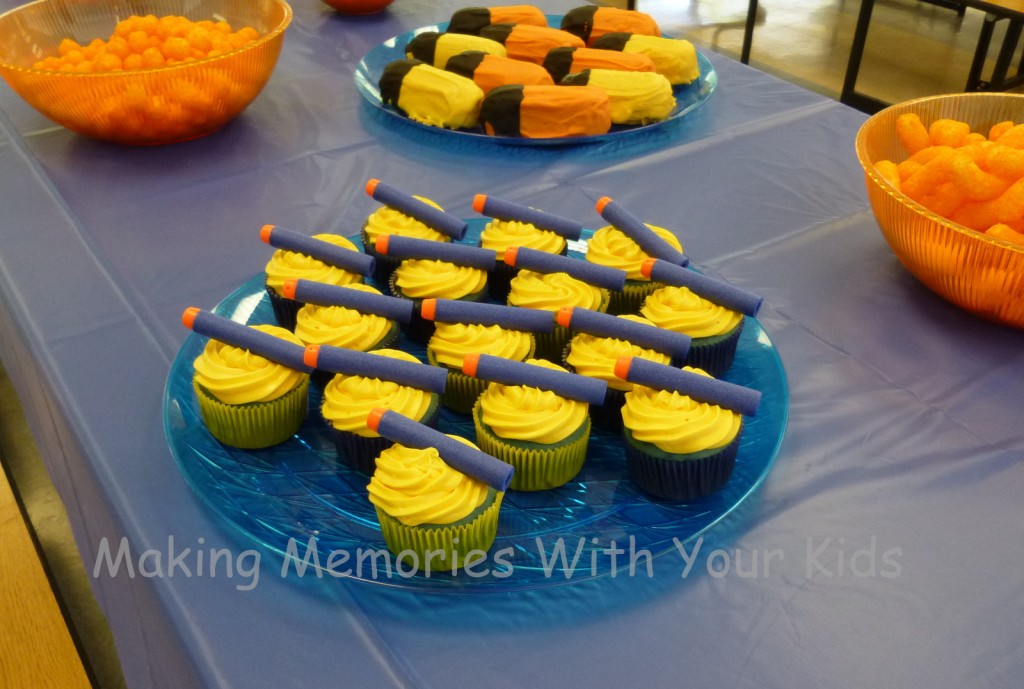 We made simple cupcakes but colored the batter blue.  Then filled them with orange frosting and covered them with yellow frosting and a Nerf dart.
We put out other orange food: carrots and dip, cheese balls, Goldfish and cantaloupe.  Well, perhaps not the most healthy, but the kids didn't complain.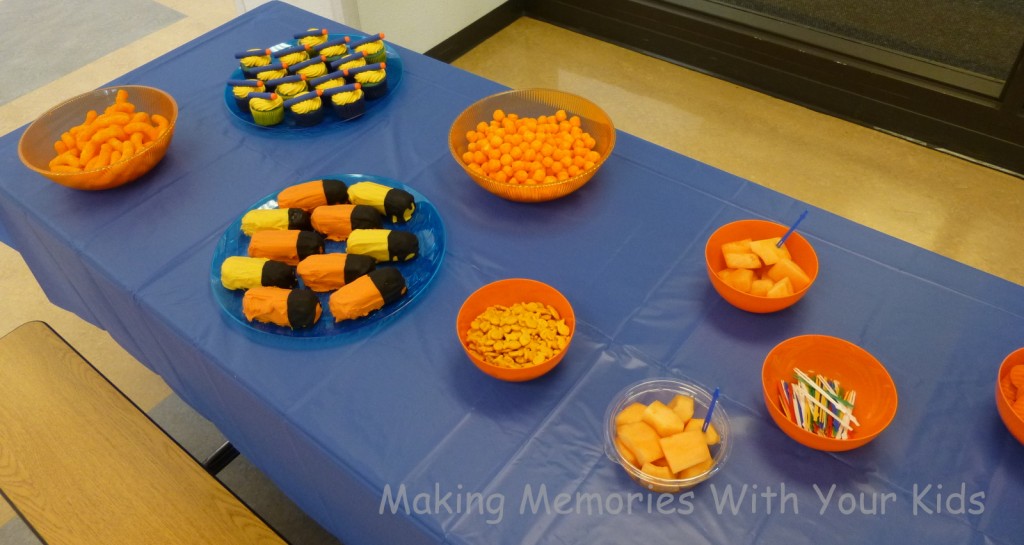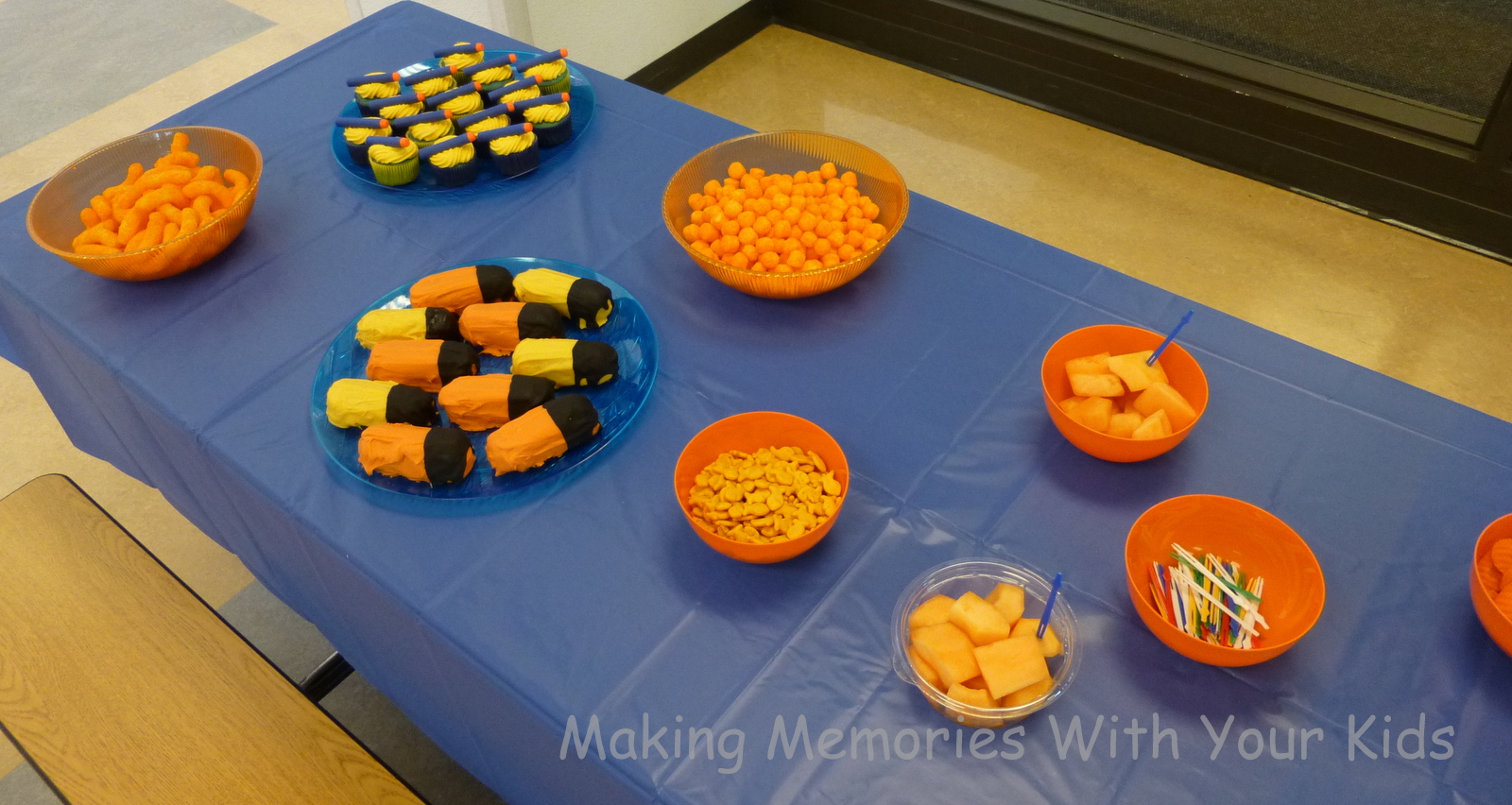 Party time!
Do you think they had enough Nerf guns?
Everyone had such a good time!  And I can't thank Tiffanee enough for her creativity and generosity!