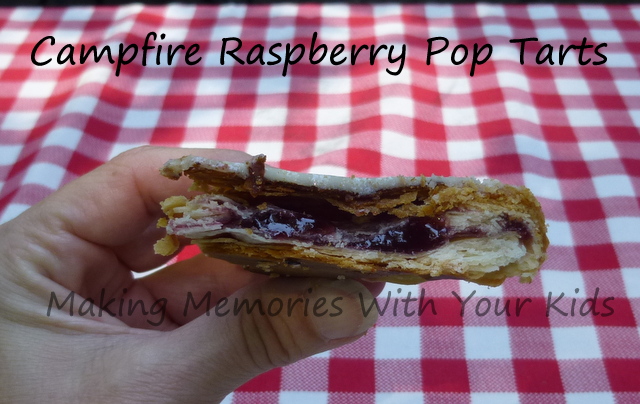 We have another delicious camp fire treat for you today.  (I told you we loved our Pie Irons.)
These are similar to our Campfire Apple Pies but because we called them Pop Tarts, we could eat them for breakfast.  Ah heck, who am I kidding, we ate the Campfire Apple Pies for breakfast too.  They have fruit in them!  Cut me some slack!
Put a layer of pie crust in one side of your pie iron.  Remember to spray it with non-stick spray so it won't stick.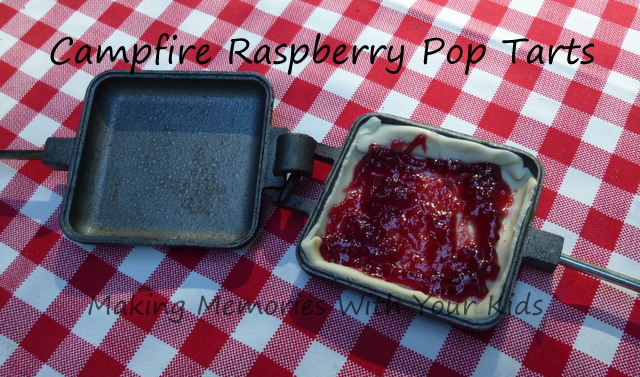 Put on a layer of jelly.  We used our Homemade Raspberry Jelly (because we love it.)
Cover the jelly with a layer of pie crust and pinch the edges together.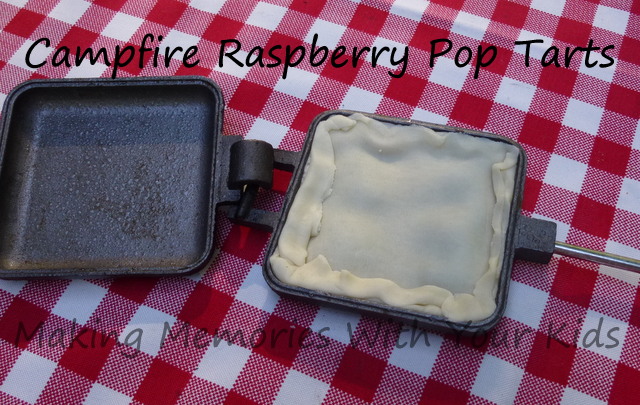 Cook over the campfire.  Don't get too distracted or else you'll burn them.  Which is bad.  And totally frustrating.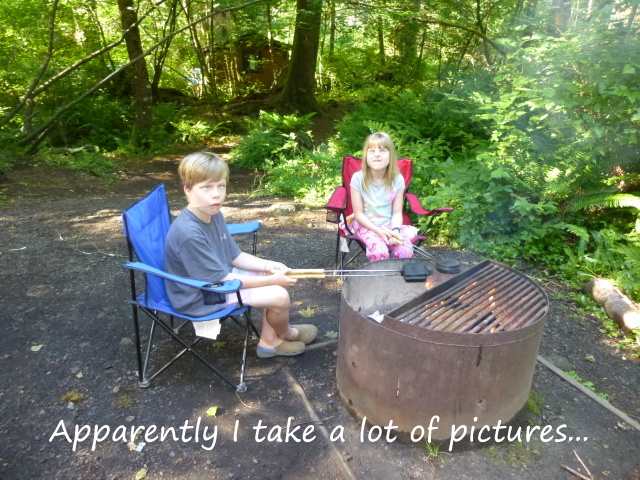 I got a little side tracked and kind of over cooked mine.  Crud.  But it still tasted amazing!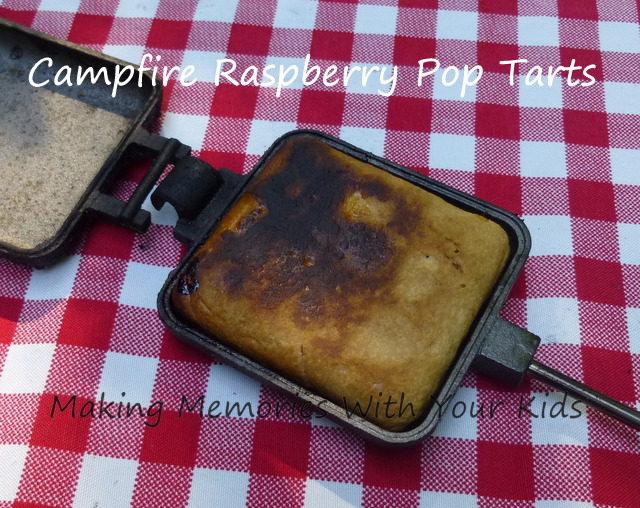 We used a simple powdered sugar, milk and vanilla glaze and poured it over the top.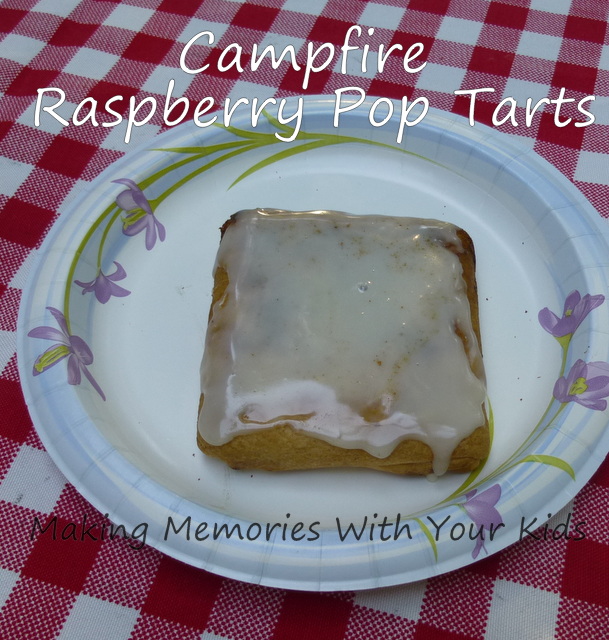 The pie crust is flaky and delicious and the raspberry jelly is warm and awesome on the inside!   A perfect combination if you ask me.
But apparently I take too many pictures…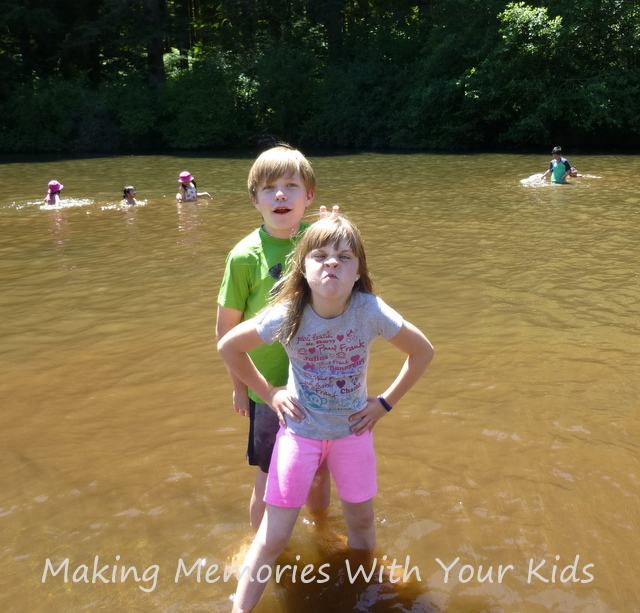 Or my kids were just in a goofy mood that day.
I'm going with goofy…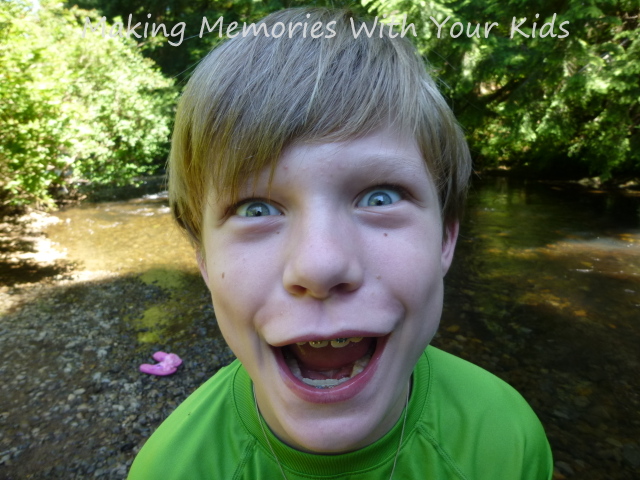 I think it was because they loved our Campfire Raspberry Pop Tarts!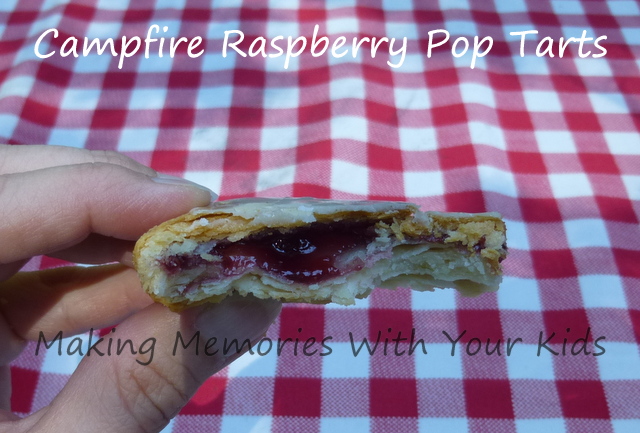 Have I convinced you to buy Pie Irons yet?  If you are in the market to make delicious, tasty camp food, you can buy them by clicking on the links below.
I'm linking to the parties located HERE.