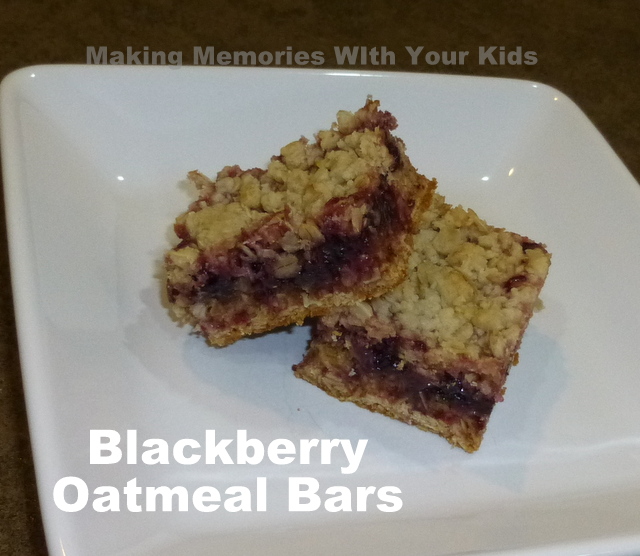 After making more blackberry jelly than I know what to do with, I started thinking what things I could make with it.  Not that we won't eat 38 pints of jelly this winter 🙂  I just thought I'd shake it up a little.  And who doesn't love a good oatmeal bar!  And THIS recipe on Allrecipes looked wonderful (and super simple).
My jelly recipe is the same one I used when I made our Homemade Red Raspberry Jelly.  It's so good that I can't eat store bought jelly anymore.  (I'm not a snob, it's just that good.  Really.)  We make it every year and that's what we use all year.  This year, though, my Dad brought me an outrageous amount of blackberries from his year.  So we made Blackberry Jelly.
I wanted to use my Perfect Brownie Pan to see if it would make the bars took better.  Sometimes when I make bars or brownies I end up cutting them crooked and they look a little wonky.  So I thoroughly sprayed my brownie pan as well as the little divider thing.  Then pressed down half of the oat mixture.
Cover the top with your jelly.  Doesn't it look good?  That's pure blackberry juice right there.  Well, and sugar, of course.  But go with it.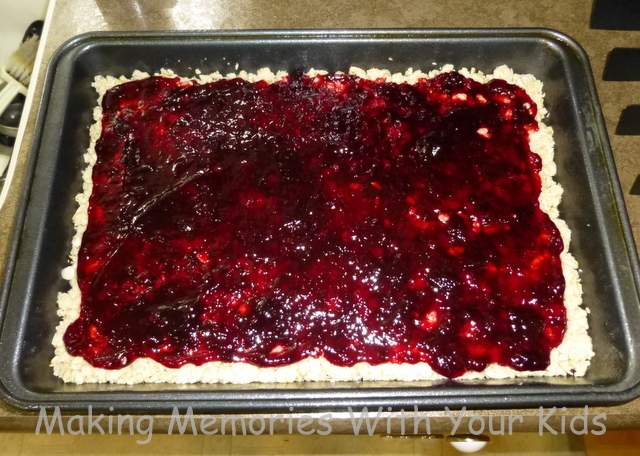 Crumble on the rest of the oats and then put the divider thingy in it.  Then bake.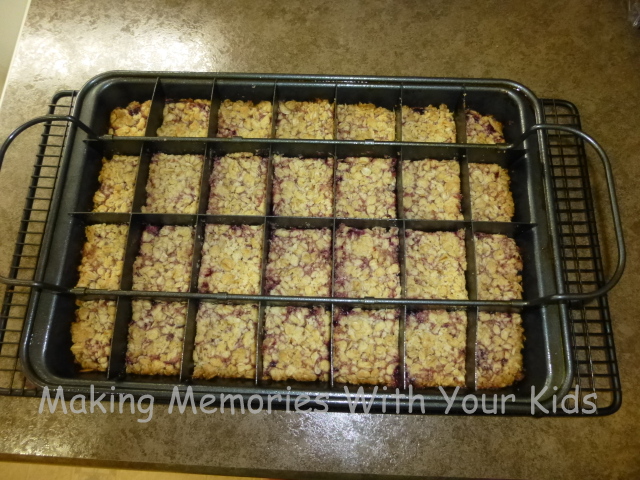 See how simple that is?!
They smelled delicious when they were cooking.  I really think there's a huge difference between homemade jelly and store bought.  The flavor is so much more intense when you make it yourself.  And I personally hate jam.  The seeds drive me bonkers when they get stuck in my teeth.  So if you haven't ever made your own jelly, I encourage you too!  You'll never go back.
When I took out the divider the bars were in perfect little squares.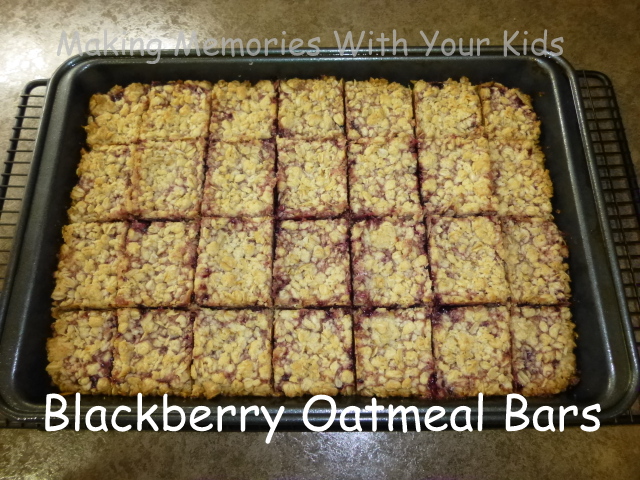 Let cool and then serve.  Or serve warm.  They were amazing warm!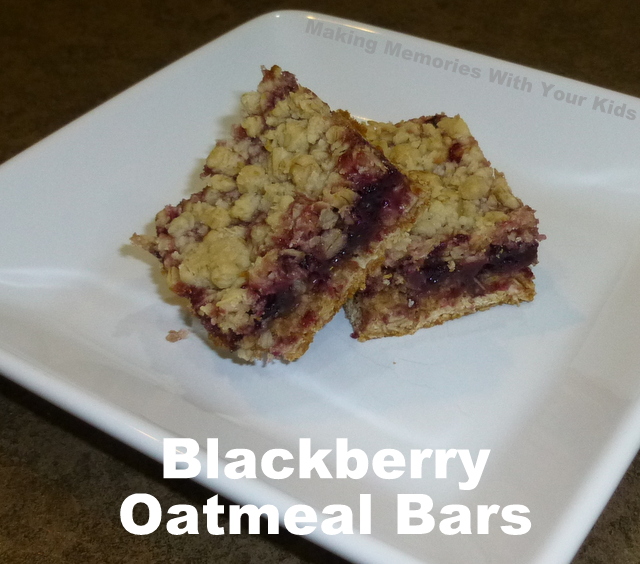 I'm taking these to the beach with us today.  I think my family will LOVE them!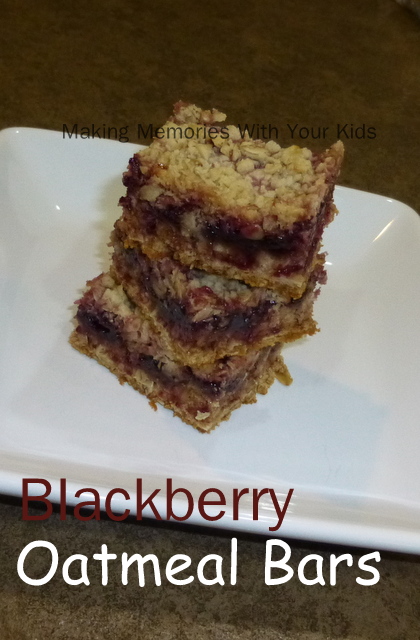 Ingredients
1 (18.25 ounce) package yellow cake mix
2 1/2 cups quick cooking oats
3/4 cup butter, melted
1 cup jelly (any kind)
1 Tbsp. water
Instructions
Preheat oven to 375 degrees. Spray a 9x13 inch pan with cooking spray (the kind with flour in it.)
Mix together cake mix, oatmeal and butter until crumbly. Press half of the mixture in the bottom of the prepared pan.
In a small bowl, mix the jelly and water. Spread the jelly over the oat mixture. Crumble the remaining oat mixture over the jelly.
Bake for 18-23 minutes of until lightly browned.
Let cool completely before cutting.
http://makingmemorieswithyourkids.com/2013/08/blackberry-oatmeal-bars/