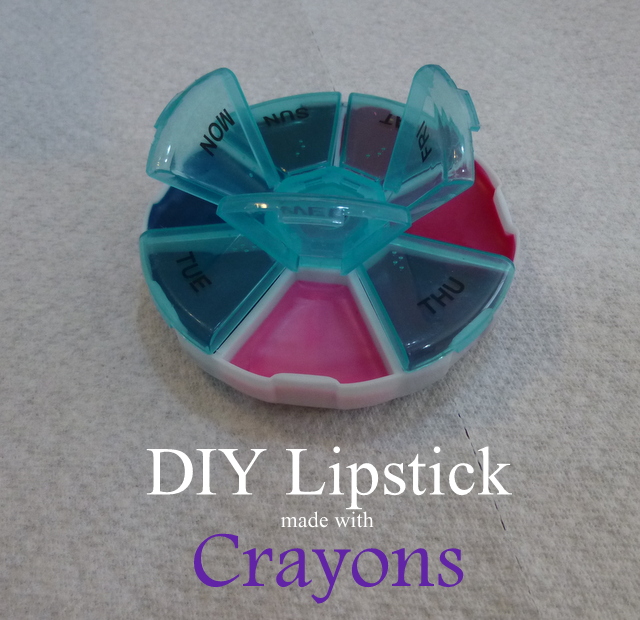 I know.  After reading a title like that you're either thinking "no way, I've got to check this out" or "no way, that's disgusting".  I was thinking both when my daughter made me watch a YouTube video about making homemade lipstick.  From crayons?  Really?  But then I thought about it (after she asked a million times if we could make it) "crayons are non-toxic and made out of wax and dye.  How different is that from store bought lip stick?"  So, I caved and we made it.
They were so easy to make and actually a lot of fun.  And the best part – my daughter thought this was the coolest thing EVER!
The measurements are exact, by any means, so experiment around with them and see what you like.  We ended up leaving out the vanilla in the lighter colored ones because it turned the color a mucky color.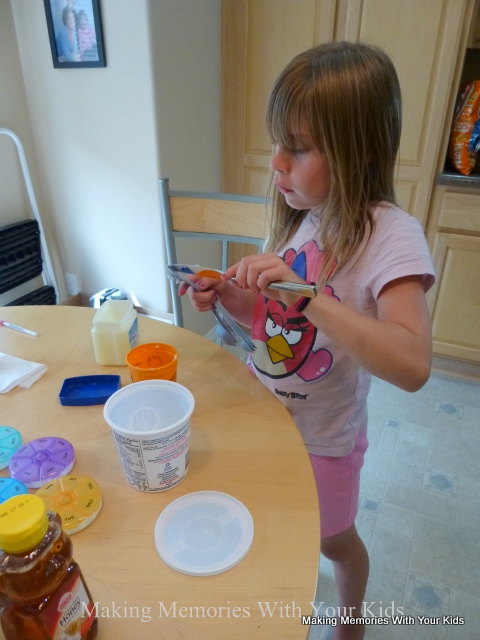 There are all sorts of expensive containers you could buy from the craft stores, but we went with little pill boxes from the Dollar Store.  For $1 you can't go wrong.  Plus, they're cute, right?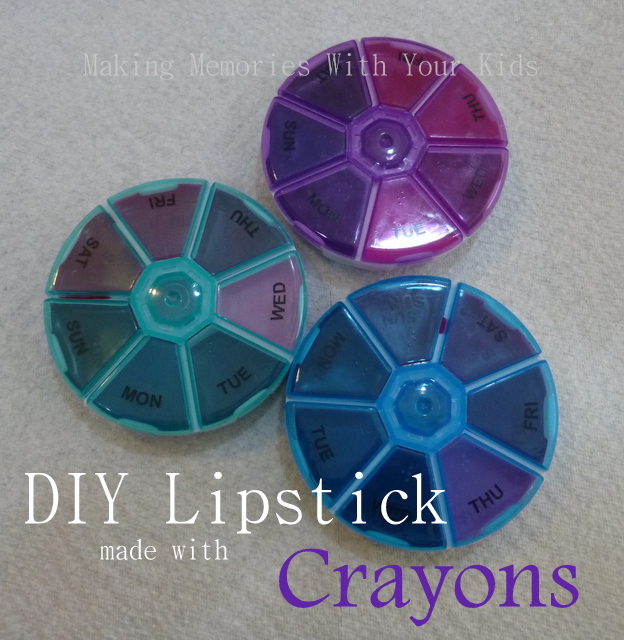 You'll want to use a bowl or cup that you can throw away and a different one for each color.  Don't even think about washing them out.  Major mess!!!  We used the little plastic cups that you get single servings of fruit in.
NOTE – you will want to use Crayola crayons, not the cheap ones.  The cheaper ones don't melt very well and will clump up.
Place your ingredients in a microwave safe bowl.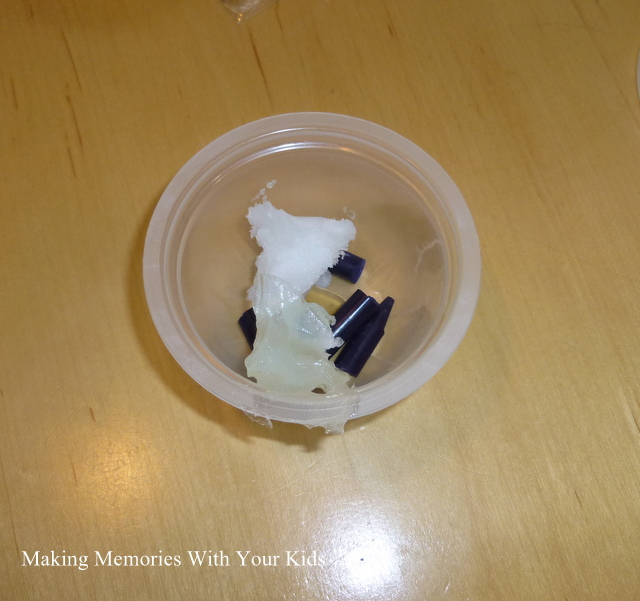 It kind of smells like a cross between a crayon and a coconut.  It's kind of strange.  But my daughter loved it.
Microwave in 15 second bursts.  Don't go over 15 seconds or else it will explode.  See?
 When everything is melted and smooth, pour into your little containers and let cool.  Wouldn't these make adorable party favors at a little girl's birthday party?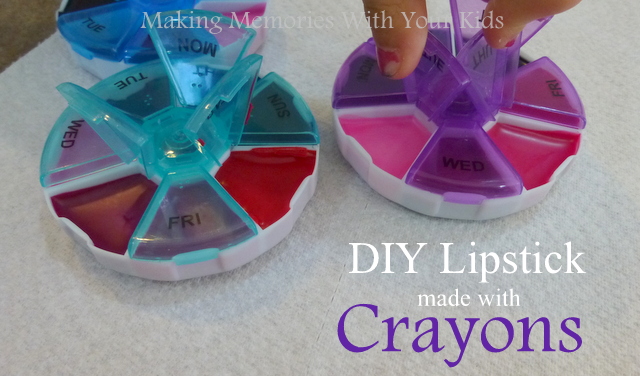 DIY Lipstick from Crayons
Ingredients
1 Crayola crayon (any color)
1 tsp. coconut oil
1 tsp. petroleum jelly
1/4 tsp. honey
1/8 tsp. vanilla
Instructions
Unwrap the crayon (use Crayola! They melt smoother than the cheap ones.)
Break the crayon into smaller pieces.
Place in a microwave save bowl (one that is disposable) and microwave on high in 15 second bursts. Stir after each 15 second interval.
Pour into your container and let cool and harden.
http://makingmemorieswithyourkids.com/2013/08/diy-lipstick-from-crayons/
We made lots of different colors.  The darker colors worked the best.
My daughter loved them!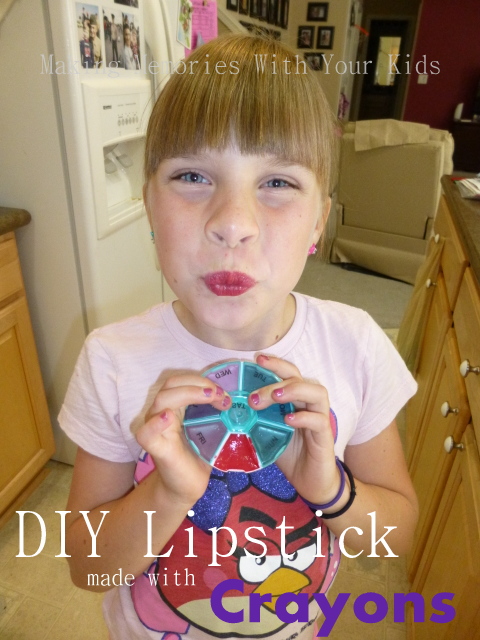 Yep, we even had to make black!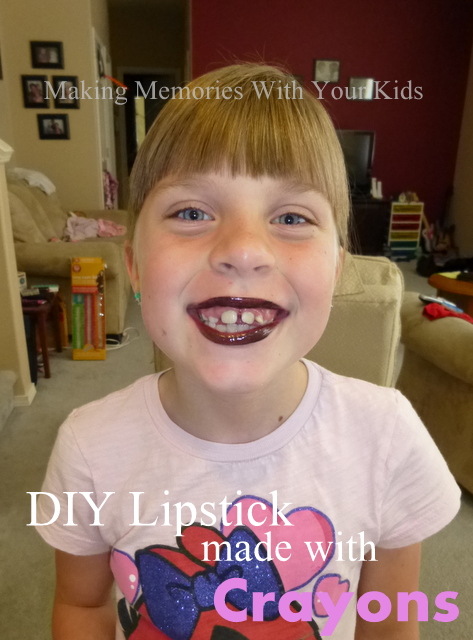 What do you think?  Gross or cool?