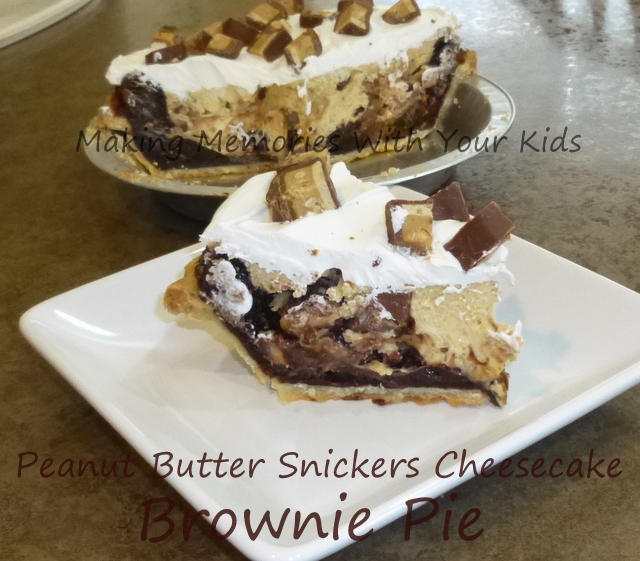 Some recipes just don't need a big introduction.  Like this one… Peanut Butter Snickers.  Cheesecake.  Brownie.  Pie.  Do I even need to say more?  I don't think so, because the translation of what I just wrote is actually "total awesomeness in pie form that will make you actually forget your name!"  Yep.  Promise.
Jocelyn over at Inside BruCrew Life made this pie last May and I immediately knew I was going to make it.  And I did.  Then my blog moved over to wordpress and I lost my post and I completely forgot that I didn't post this.  What the what?!?!  Total brain fart on my part because this was beyond awesome!
And it has Peanut Butter Snickers in it. I LOVE Peanut Butter Snickers!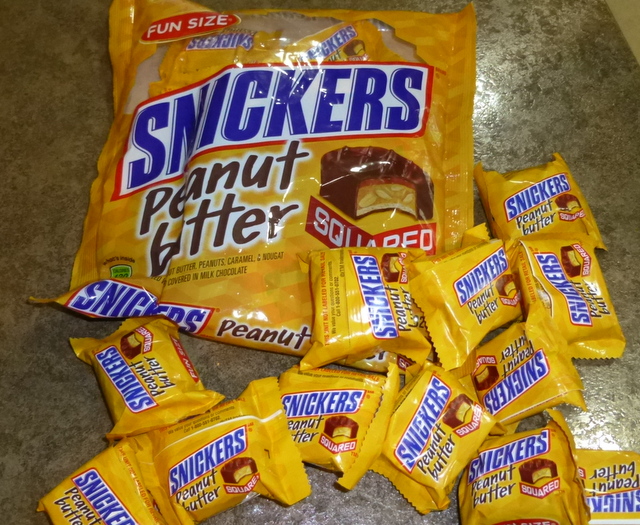 Mine, sadly, doesn't look as perfect as Jocelyn's, but when I took the first bite, I didn't care.  I knew I was going to devour it instantly.  I did, however, take some slices to work to share since I didn't want to eat the entire pie all by myself.  See, I have some amount of self control.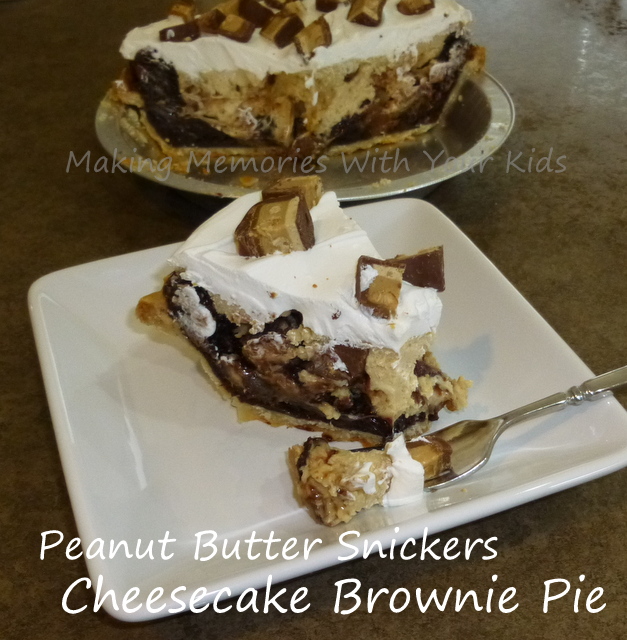 Doesn't it look amazing?!?!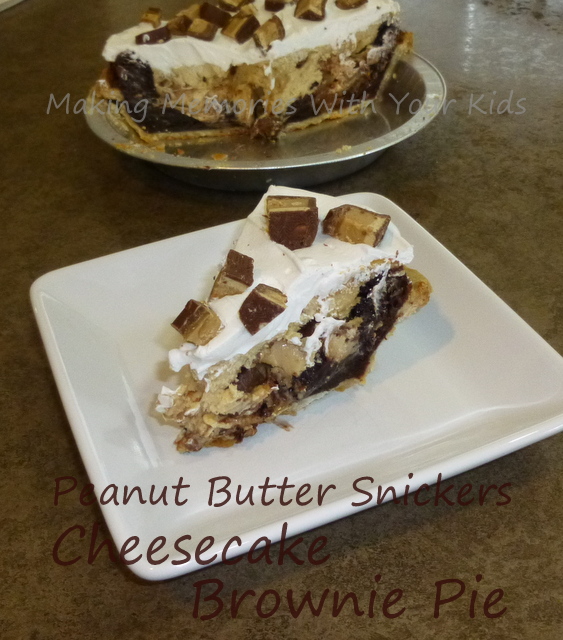 I'm not sure which layer was my favorite.  The brownie payer was chocolatey and gooey and amazing.  Then top it off with Peanut Butter Snickers (which totally rock) and then a layer of peanut butter cheesecake filled with more Snickers pieces.  Oh man.  And to top off this over the top dessert already is a layer of whipped cream and chopped Peanut Butter Snickers pieces.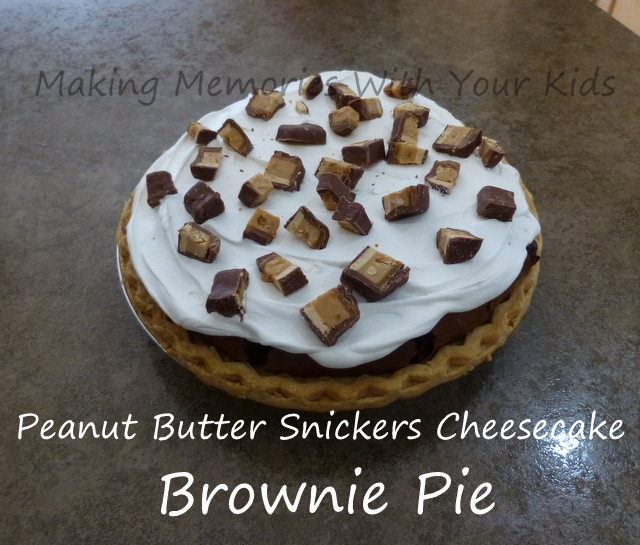 Want a bite?
I'd share if I had any left.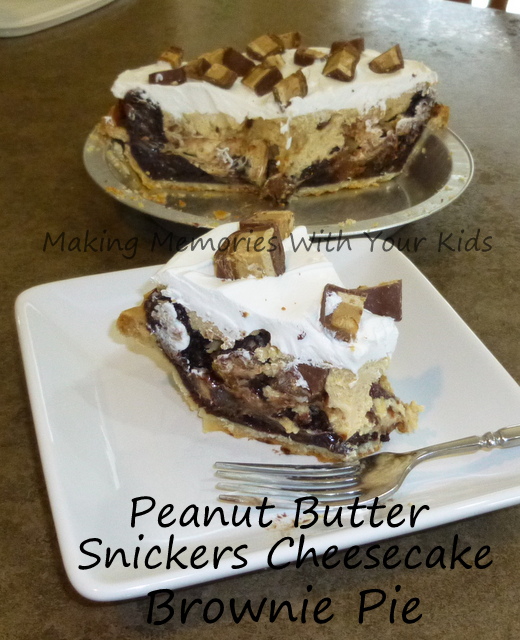 Peanut Butter Snickers Cheesecake Brownie Pie
Ingredients
For the Brownie Layer

1 pie crust (I love Marie Callendar's because it's my favorite.)
1 brownie mix for 9x13 pan
1/4 cup oil
1/4 cup water
1 egg

For the Cheesecake Layer

1 package (8 oz.) cream cheese, softened
1 egg
1/4 cup sugar
1 teaspoon vanilla
1/4 cup creamy peanut butter
1 bag Peanut Butter Snickers Minis, chopped into quarters (11.5 oz.)

For the Topping

1 container Cool Whip (8 oz.)
Peanut Butter Snickers cut into small pieces (optional)
Instructions
Preheat oven to 350 degrees.
In a mixing bowl, combine the brownie mix, oil, water, and egg. Mix just until combined. It will be very thick. Spoon into pie plate and spread out. Bake for 35 minutes.
While the brownie pie is cooking, place the cream cheese and sugar in a mixing bowl and beat until creamy. Add the egg, vanilla, and peanut butter and beat again until creamy. Stir in the Snickers candies by hand. When the brownie pie is finished baking, remove from the oven and gently spoon the cheesecake batter on top of the brownie. Spread out very gently. Return to the oven and bake another 25 minutes. Remove from the oven and let cool.
Refrigerate until completely cooled.
Top with the Cool Whip and additional chopped Peanut Butter Snickers.
http://makingmemorieswithyourkids.com/2013/08/peanut-butter-snickers-cheesecake-brownie-pie/