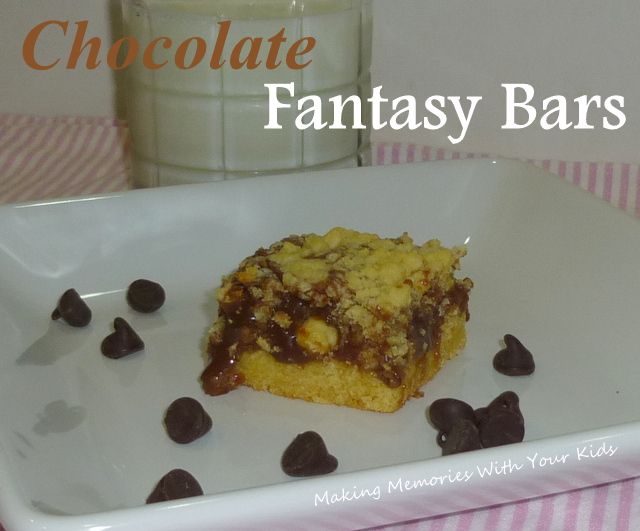 It's Secret Recipe Club time!  I love this day of the month.  It's so much fun finding new recipes to make and new blogs to follow!  This month I was assigned Mommy's Menu.  Toni is a stay at home Mom to 7.  SEVEN!  I'm tired just thinking about it.  Her recipes are my kind of recipes.  They are "real" recipes (for lack of a better word.)  Recipes that real people make.  Not those recipes with a billion ingredients that you would find in a fancy French restaurant (and that kids wouldn't even think about eating.)
It was tough to choose a recipe to make because there were so many I wanted to try.  But after seeing Toni's Fantasy Bars, I knew this was the recipe that I was going to make.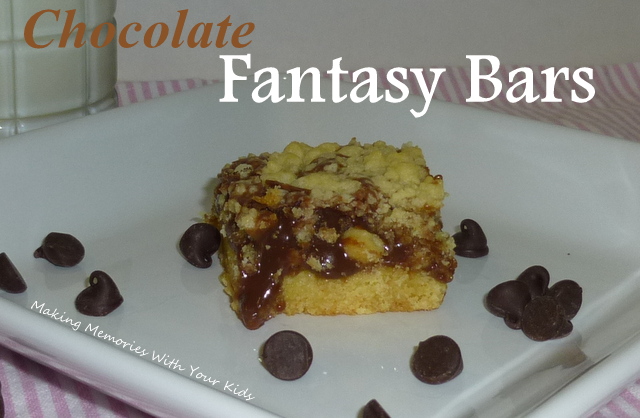 Toni made her bars in a 9×13 pan but I wasn't sure how that would work.  When I put the dough in the pan, it only covered about 2/3 of it.  So I moved it to a 9×9 pan and that seemed to work a little better.
They were amazing!  The cookie was buttery and delicious and the chocolate layer was like creamy fudge!  Delish!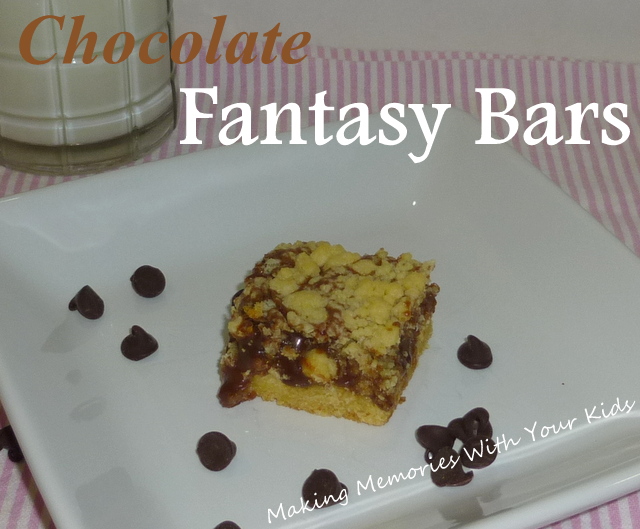 Ingredients
1 yellow cake mix
1/2 cup vegetable oil
1 egg
1 cup semi sweet chocolate chips ?
1 can sweetened condensed milk
1 tsp. vanilla
Instructions
Preheat oven to 350 degrees.
Spray a 9x9 pan with non-stick cooking spray.
Combine the dry cake mix, oil and egg in a bowl. Press about 2/3 of the mixture into prepared pan.
In a double boiler or a microwave safe bowl, melt the chocolate chips, sweetened condensed milk and vanilla. Mix until smooth.
Pour chocolate mixture over dough. Crumble the remaining dough over the top.
Bake for 18 - 22 minutes.
Cool completely before cutting.
http://makingmemorieswithyourkids.com/2013/09/chocolate-fantasty-bars/
It was hard not to cut into them the minute I took them out of the oven.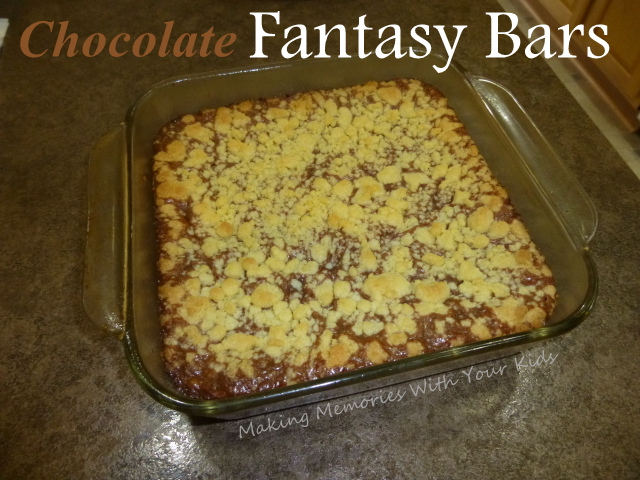 I didn't let them cool completely like directions say.  They were calling my name, what can I say.  The fudge filling was gooey and amazing!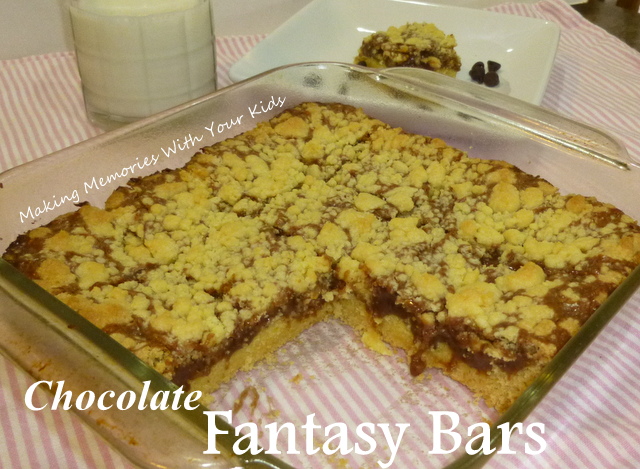 Do you need another look?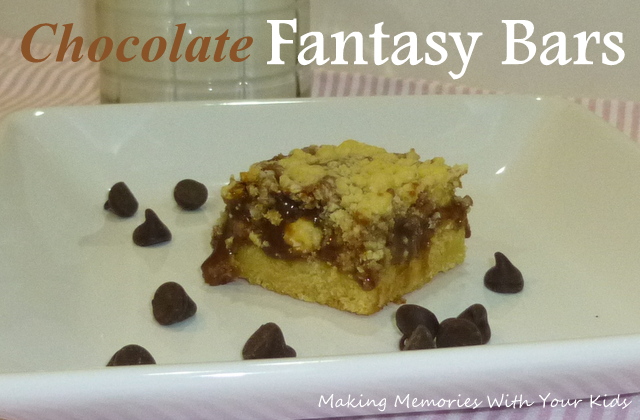 I'll definitely be making these bars again!  They were that good!
We're linking up to the parties located HERE.