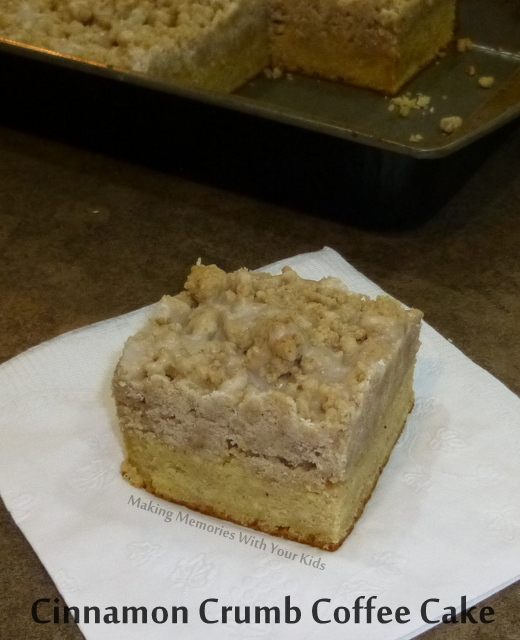 Oh man!  Doesn't it look amazing!
Hands down this was the best coffee cake I've ever had.  Yes.  I just said that.  Best. Coffee. Cake. EVER!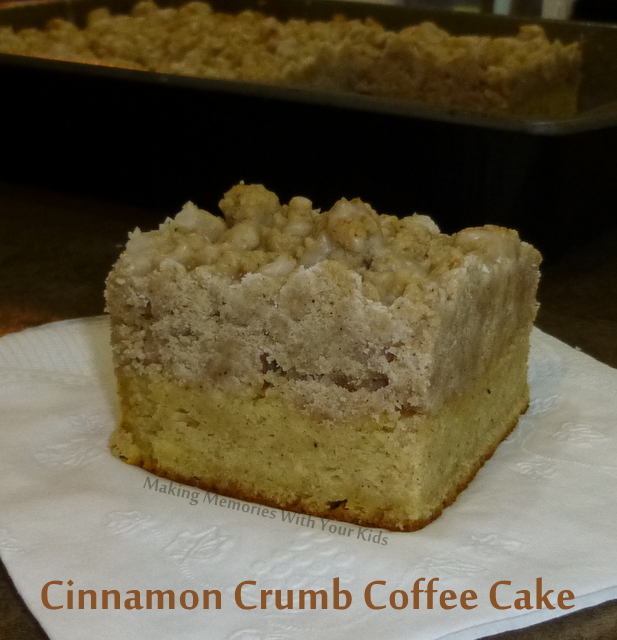 It was so good that I'm making it again this weekend to take to a morning meeting at work on Monday.  They are going to love me.
When I first saw this recipe I knew it had to be a good one.  Just look at the streusel topping!
The thought did cross my mind, though, about the thickness of the topping.  Was it going to be too sweet?  Would it be too much and overpower the cinnamon cake?  Ummm, I'm here to tell you, that answer is a big, fat NO.  It was perfect.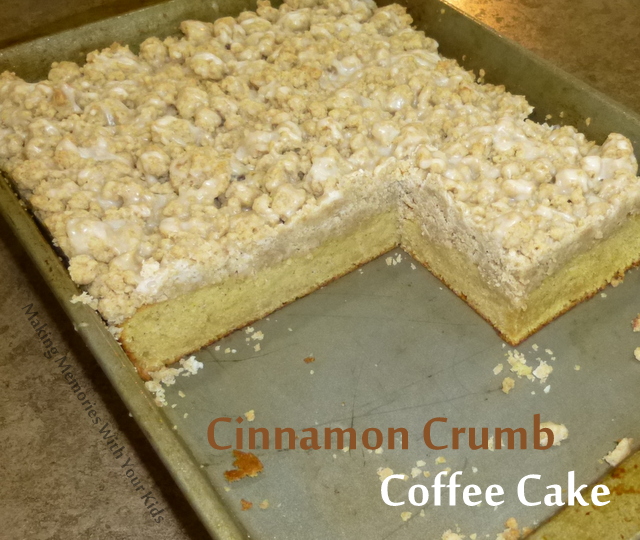 I'm so glad I found this recipe HERE.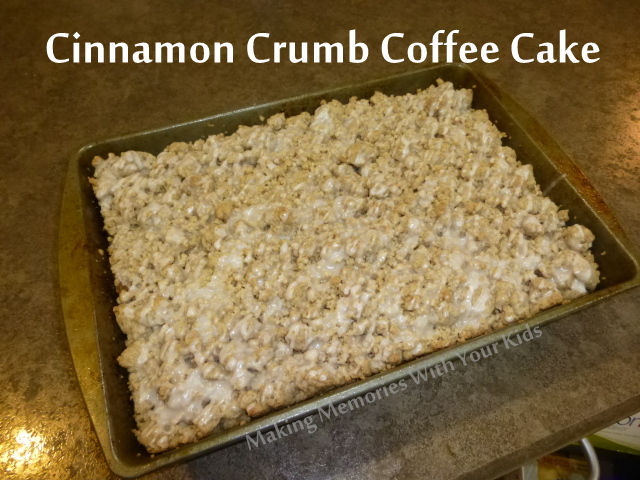 Cinnamon Crumb Coffee Cake
Ingredients
For the Cake

1 box yellow cake mix
1 1/4 c. sour cream
1/3 c. vegetable oil
3 eggs
1 t. cinnamon
1/2 t. nutmeg

For the Topping

3 3/4 c. all purpose flour
3/4 c. packed light brown sugar
2 t. cinnamon
1/2 t. nutmeg
3 sticks butter, melted

For the Icing

1 c. powdered sugar
4 T. sour cream
Instructions
Preheat oven to 350 degrees.
Spray a 9x11 pan with non-stick cooking spray.
Mix all cake ingredients together with an electric mixer on medium until well combined. Bake for 20 minutes or until a toothpick inserted near the center comes out clean.
While the cake is cooking, make the crumb topping. Mix together all the ingredients for the crumb topping until all is moist and crumbly. Sprinkle on top of the baked cake and put in the oven for an additional 15 minutes.
Let the cake cool for a little while. (It's delicious warm!
Mix up the ingredients for the sour cream icing. Drizzle over the cake.
Enjoy!
http://makingmemorieswithyourkids.com/2013/09/cinnamon-crumb-coffee-cake/
Have I convinced you to make it yet?
ENJOY!
We're linking to the parties located HERE!