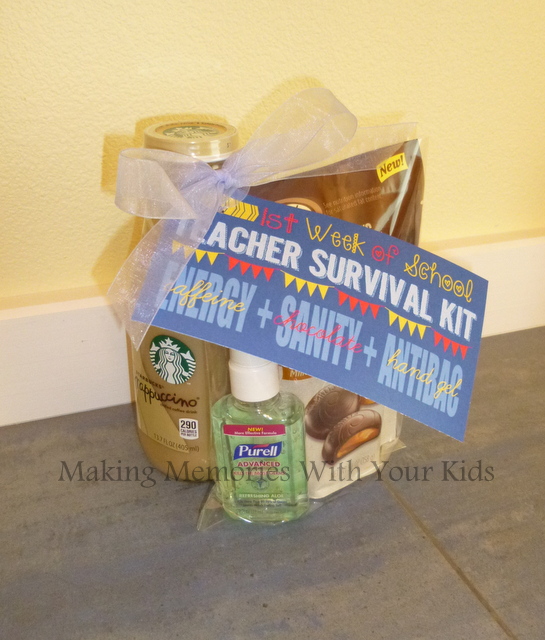 Happy first day of school!!!!  Well, for us it's the first day of school.  I know lots of you went back days or even weeks ago.  (Sorry!)
Here's another great Back to School Teacher gift idea.  I work in a school and I love to give some of my co-workers a little something to start the year.  I thought this was perfect.
Five Heart Home made this free printable that can be used to many different ways.  You add caffeine, chocolate and hand sanitizer.  The possibilities are endless!  You could add a soda, coffee gift card, or even chocolate covered coffee beans for the caffeine.  This is what we used.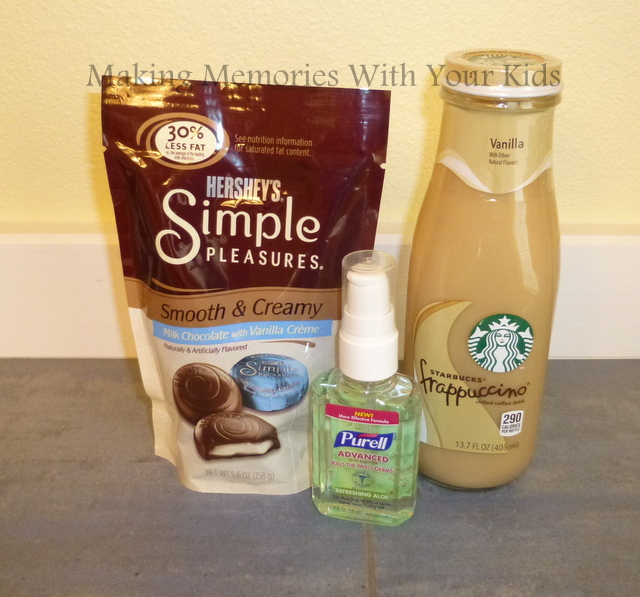 I don't think there's a teacher around who would like that.  Right?
We printed out the tags (there are two to a page) on heavy cardstock and tied them to our goodies.  You can just tie them together.  We had a cello bag that we put the chocolates and hand sanitizer in.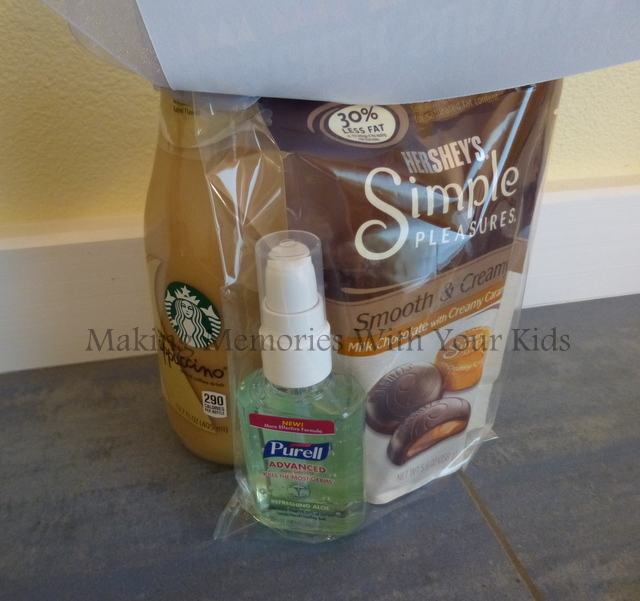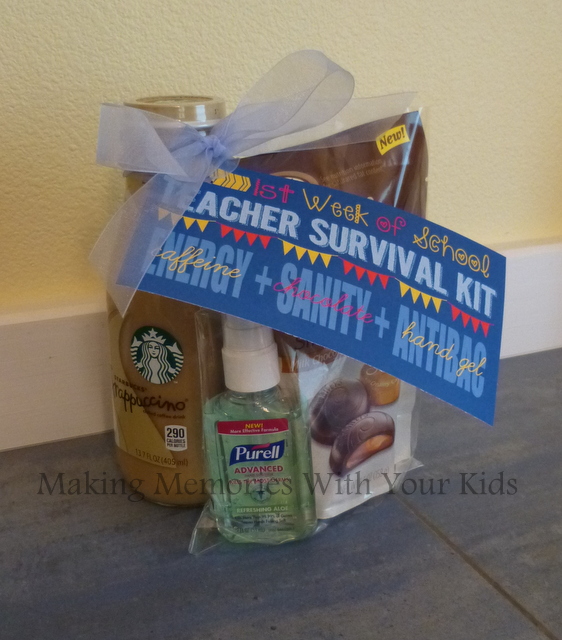 Or you can put them in a bag and tie the tag on.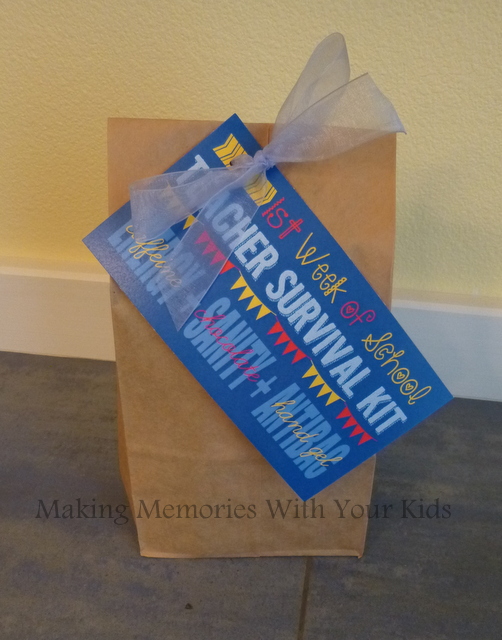 I would be so dang excited if a student brought me something like this.  It's simple, easy and not very expensive.  But it says a lot!
We're linking to the linky parties HERE.