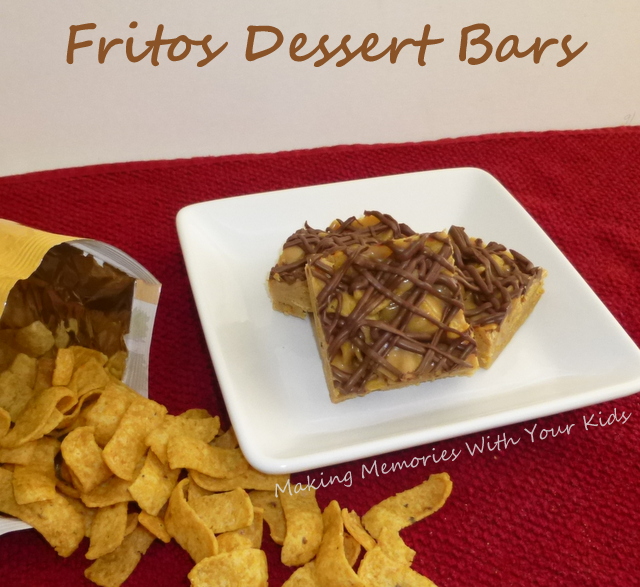 Fritos in a dessert?  I know.  How could this delicious salty snack be in a dessert?  When I saw Tiffanee's post over at One Crazy Cookie for these bars I was immediately intrigued.  I love sweet and salty together and this dessert sounded different and yummy!
I've made quite a few recipes from Tiffanee's blog.  Every one has been delicious, so I knew this was going to be no different.   And I was right!  These bars are wonderful.  They are sweet and salty and just the right amount of crunchy.  I can't wait to take them to work to share them with co-workers.  No one is going to guess that they have Fritos in them!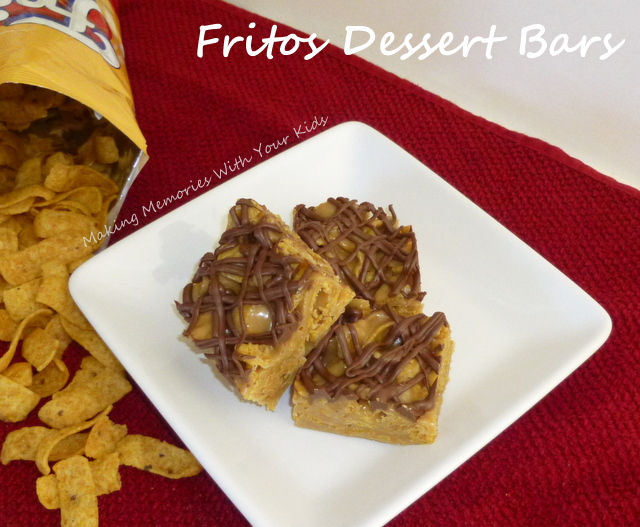 They were delicious!  Salty and sweet!  Perfect!  If you knew there were Fritos in them, you could taste them.  But it was hard to pin point what the crunchy, saltiness was.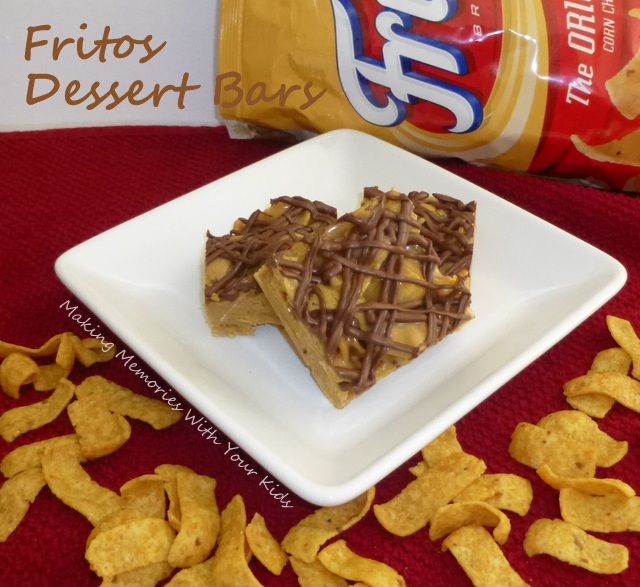 Some people at work asked if there were corn flakes in them.  Others had no clue.  But the consensus was that they were awesome!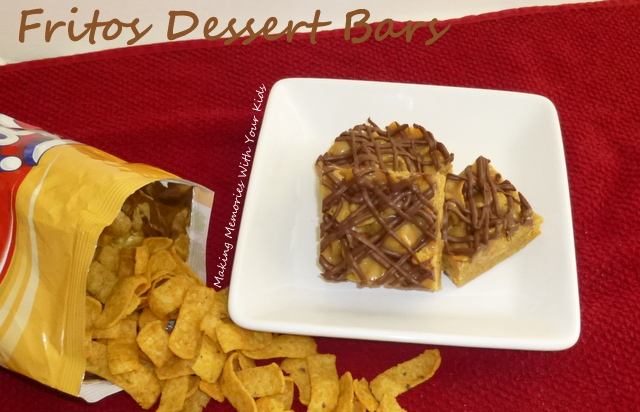 Are you intrigued yet?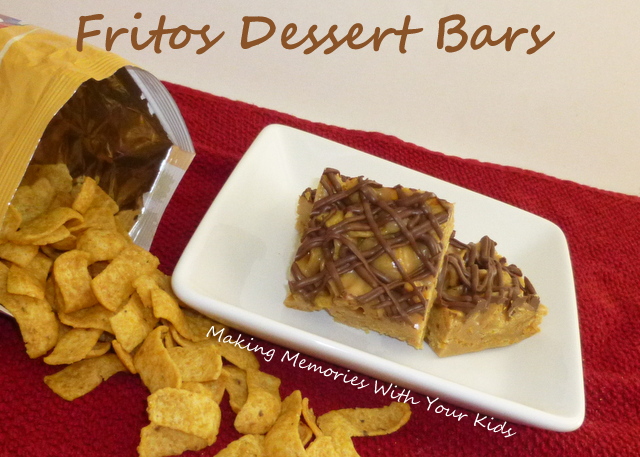 Ingredients
One 10 1/2 ounce bag Fritos Corn Chips
1 cup sugar
1 cup light corn syrup
1 cup creamy peanut butter
1/2 - 1 cup milk chocolate chips
Instructions
Lightly spray a 9 x 13 in pan
Empty the bag of Frtos in a large bowl. You can crush them a little if you would like.
In a sauce pan over medium heat, add sugar and corn syrup. Bring to a boil Remove from heat and add peanut butter and mix until smooth.
Pour over Fritos and gently stir to coat the Fritos
Pour into prepared pan and lightly press down.a little to spread evenly.
Put your milk chocolate chips in a small zip lock bag. Microwave for 30 second spurt, squishing after each burst to see if it's melted enough. Cut off a small piece of the corner and drizzle over the Fritos Bars.
Let set before cutting into squares.
http://makingmemorieswithyourkids.com/2013/09/fritos-dessert-bars/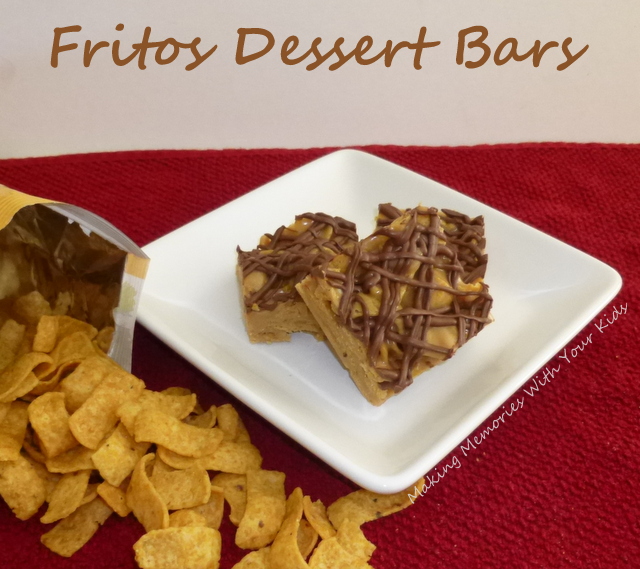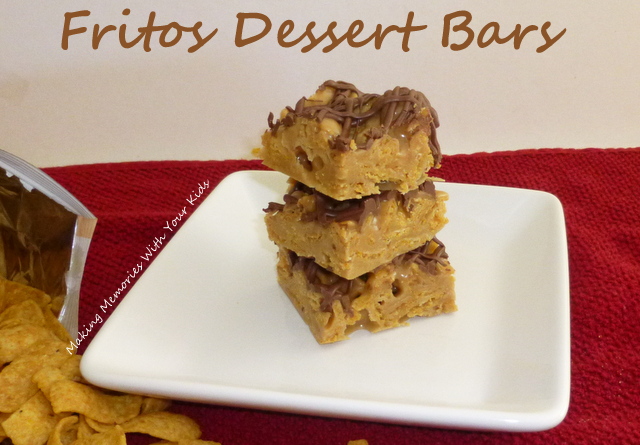 Are you intrigued to try another great Fritos dessert recipe?  Try our Fritos Snack Mix.  Another sweet and salty, fun treat.
We're linking to the parties located HERE.