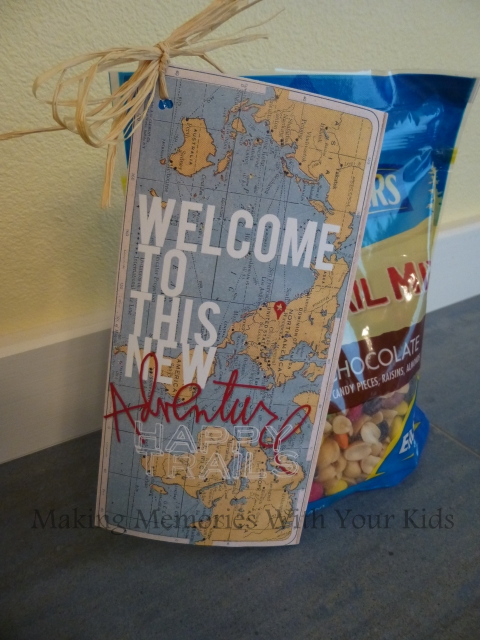 I just love making my kid's teachers a little something to start off the year.  Nothing big, just a little token of appreciation.   It just starts off the year in a positive way.
But don't worry, if school has still started for you it's not too late to start the year off right.  The first few weeks of school are a little chaotic for most teachers and school staff.  Giving them a gift after it calms down a little bit would be perfect too.
I thought this idea was great!  Heidi Swap made this wonderful printable.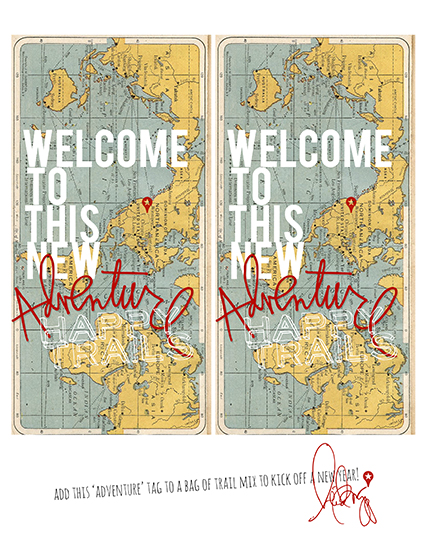 It says "Welcome to this new adventure: happy trails"  Cute, right?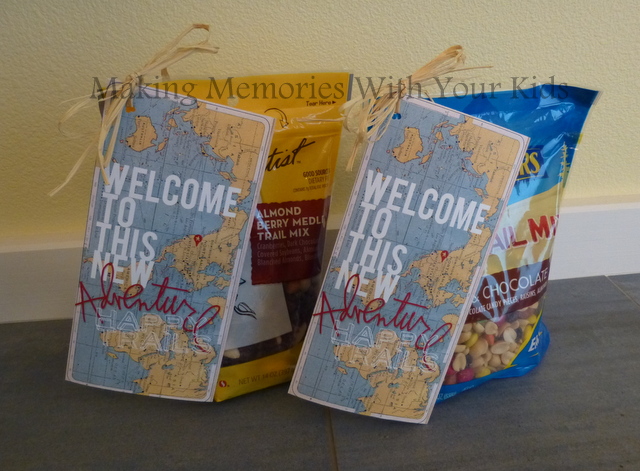 We printed it out on cardstock (thicker paper) and tied it on a bad of trail mix.  Perfect!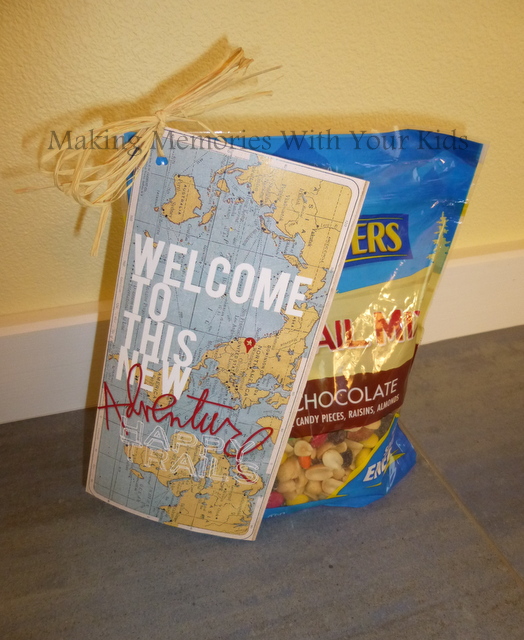 I think the teachers will love it!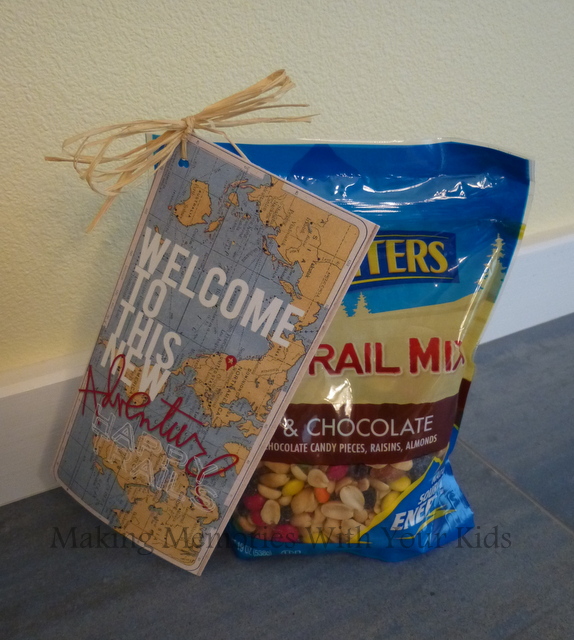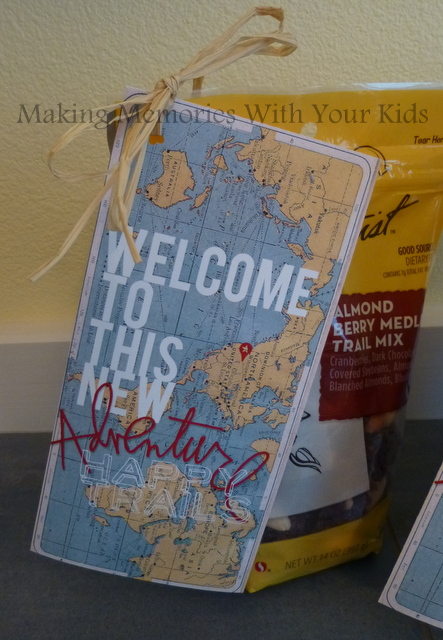 We hope you have a great year!!!
We're linking to the parties located HERE.
UPDATE:  Apparently the link no longer works and tried to find the pdf on her site but it's not working.  If you right click on the picture above of the tags and save it to your desktop it should work just fine.  It'll print 2 to a page.  If you can't get this to work, just email me and I'll send it to you.