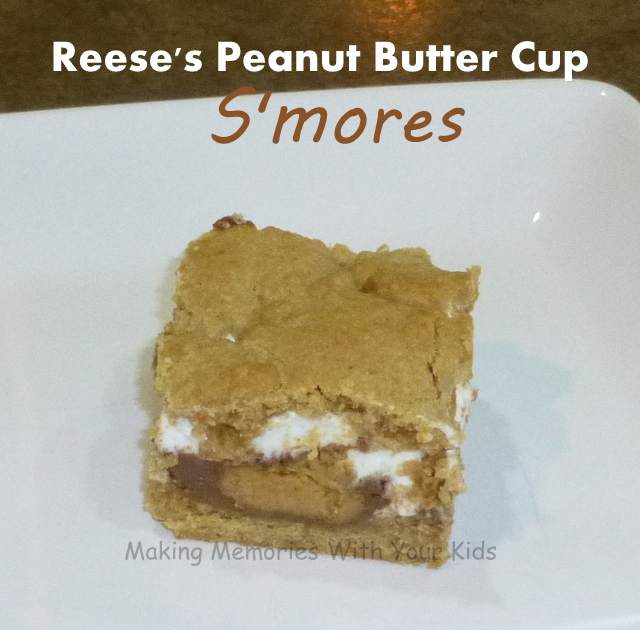 If you're looking for a rich, amazingly delicious dessert, this one is for you.  I have to warn you, though, it is so not low calorie!  Good golly, I'm pretty sure I gained weight just making it!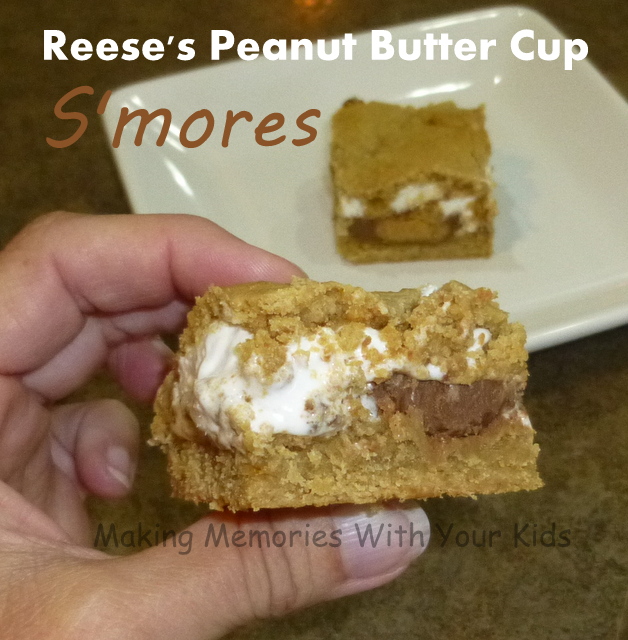 I took these to the beach with me when I went with my family.  They were gone in two days.  TWO DAYS!  That tells you how yummy they are.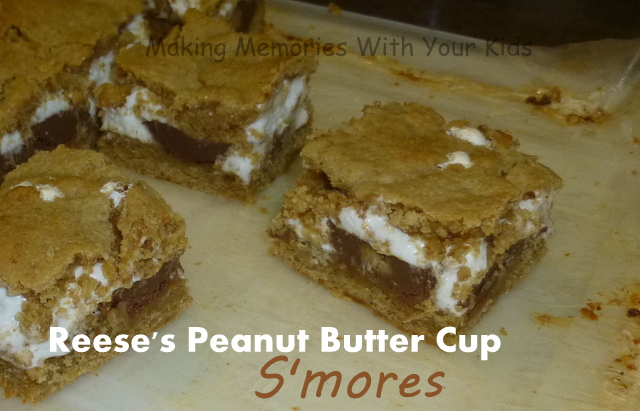 Thanks to Hugs & Cookies XOXO for this delicious recipe!
Reese's Peanut Butter Cup S'mores
Ingredients
1/2 cup butter (1 stick), room temperature
1/2 cup packed brown sugar
1/4 cup sugar
1 egg
1 teaspoon vanilla
1 1/4 cups flour
1 teaspoon baking powder
1/4 teaspoon salt
1 cup graham cracker crumbs
16 regular sized peanut butter cups
1 1/2 cups marshmallow creme
Instructions
Preheat oven to 350 degrees.
Line an 8x8 pan with parchment paper. I sprayed the parchment paper as well.
Beat butter and sugars until fluffy. Beat in egg and vanilla until combined. Add flour, baking powder, salt, and graham cracker crumbs until mixed.
Spread 2/3 of the dough on the bottom of the prepared baking dish. Lightly prss the peanut butter cups into the dough Spread marshmallow creme on top using a small spatula. (It helps to lightly wet it.). Press the remaining dough on a non-stick surface into the shape of an 8×8 square. Place the square on top of the creme and press down lightly.
Bake for 27-30 minutes.
Cool for at least two hours.
Cut with a sharp knife!
http://makingmemorieswithyourkids.com/2013/09/reeses-peanut-butter-cup-smores/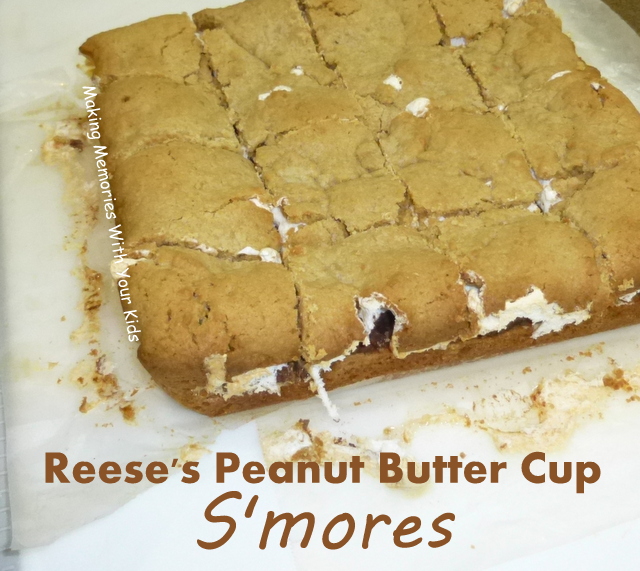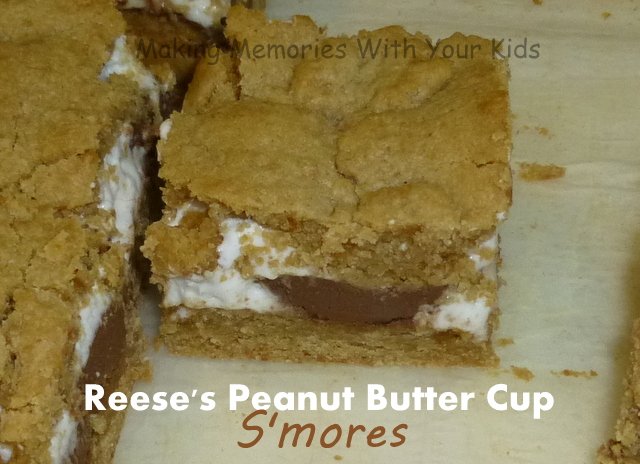 YUM!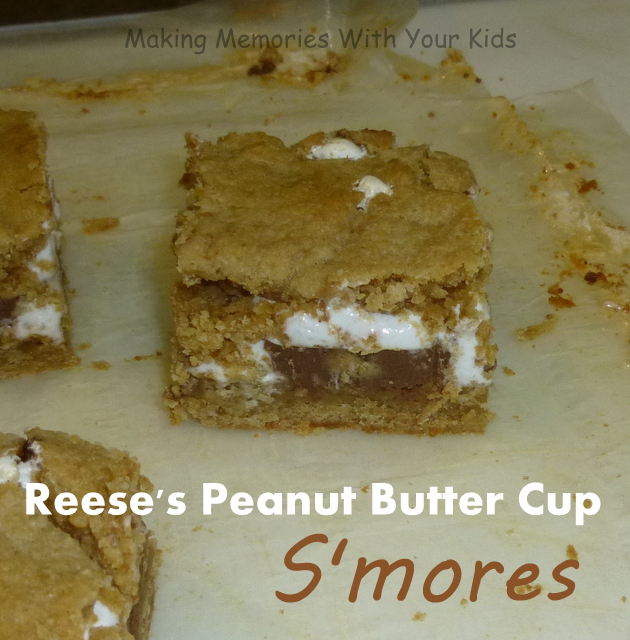 We're linking to the parties found HERE.