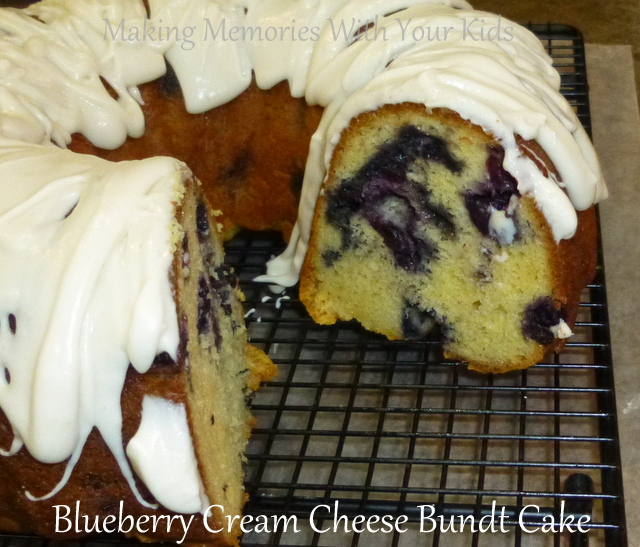 Sorry I've been a little MIA lately.  My internet has been messed up for a couple of weeks and I finally decided to call the cable company to get it fixed.  So what happens?  It totally stops working all together!  Are you kidding me?!?!  It's still not up and running so I went to a local coffee shop with free Wi-Fi.  Thank goodness for free Wi-Fi!  They're coming out tomorrow to fix it, but I'm not holding my breath.  Until then, I'll entertain you with this bad boy.  Blueberry Cream Cheese Coffee Cake.
Here's another great recipe I found on Tiffanee's blog, One Crazy Cookie.  Tiffanee sprinkled her with powdered sugar, which would be amazing too.  I decided to make a cream cheese icing and drizzle it over the top.  Because really, can you have too much cream cheese?!
This bundt cake was perfect!  It was moist and flavorful and tasted amazing!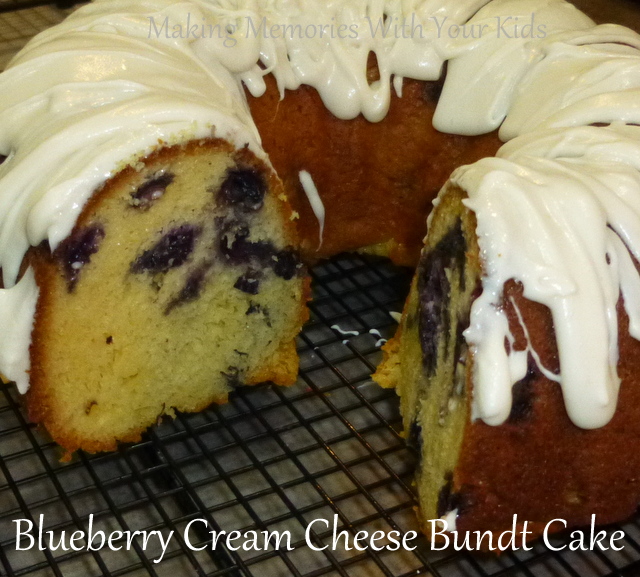 You don't have to add a glaze/frosting on this cake.  It definitely would be "healthier" without it.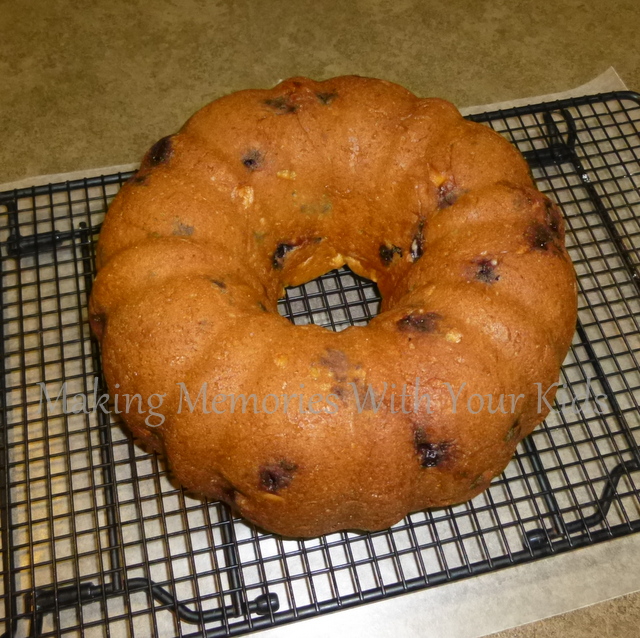 But seriously?  The name of this blog isn't healthy cooking.  So who am I kidding.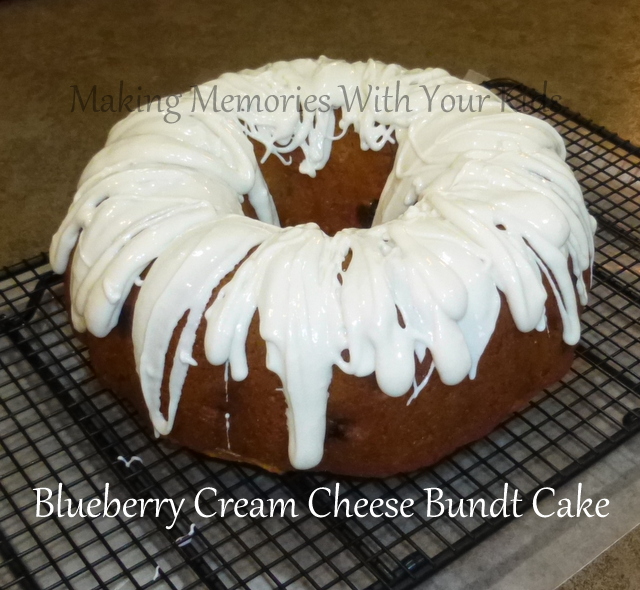 Delicious!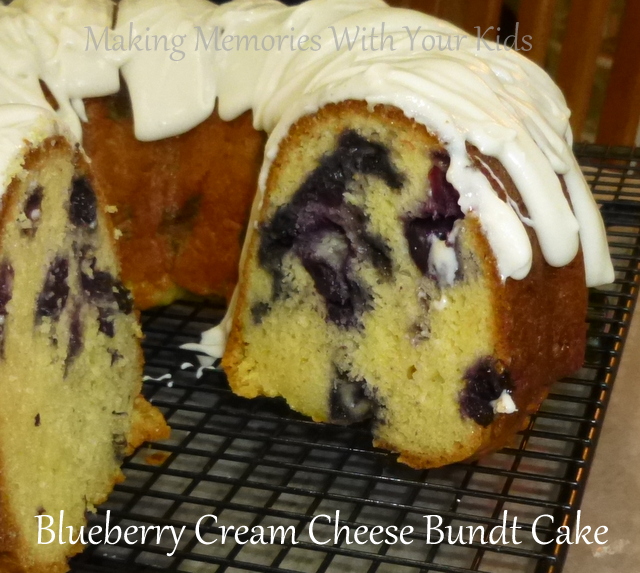 Blueberry Cream Cheese Bundt Cake
Ingredients
For the Cake

1-8 oz. package cream cheese, softened
1/2 cup vegetable oil
1 package white cake mix
1- 3 oz. package instant vanilla pudding mix
4 eggs
2 teaspoons vanilla
2 1/4 cups fresh or frozen, thawed blueberries

For the icing

3 oz. cream cheese, softened
1 tsp. vanilla
1 cup powdered sugar
milk
Instructions
Preheat oven to 325 degrees. Lightly spray a 9 inch bundt pan with cooking spray.
Combine the cream cheese and oil in a medium bowl and beat with a mixer until smooth and creamy. Add the cake mix, pudding mix, eggs and vanilla. Beat at medium speed until blended. Fold in the berries. (Dough will be thick). Pour into the prepared pan.
Bake for 60 - 65 minutes until tooth pick inserted in the center comes out clean. Cool the cake on a wire rack for 20 minutes.
Remove from pan and let cool.

For the icing

Combine cream cheese and powdered sugar. Add vanilla. Slowly add milk, 1 Tbsp. at a time until icing is the consistency you want. Drizzle over cake and let set.
Enjoy!
http://makingmemorieswithyourkids.com/2013/10/blueberry-cream-cheese-bundt-cake/
Thank you Tiffanee for another delicious recipe!