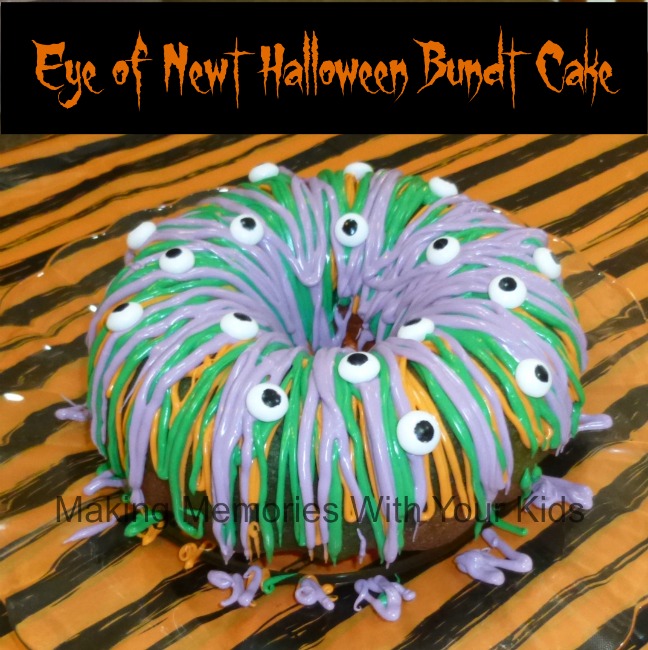 How could I pass on making this fun Halloween cake?!  It's so colorful and Halloween-y, right?  When I saw it over on Dip It In Chocolate I immediately pinned it.  I love how colorful it is!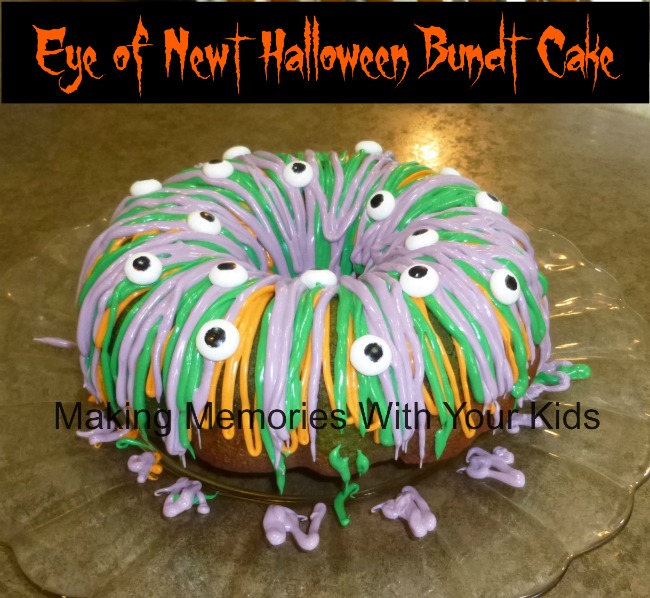 I'm sure you can use any Halloween colors.  I thought these were fun ones.  And it's so easy to do.  You don't have to "swirl" the batter or anything.  Just pour in each color.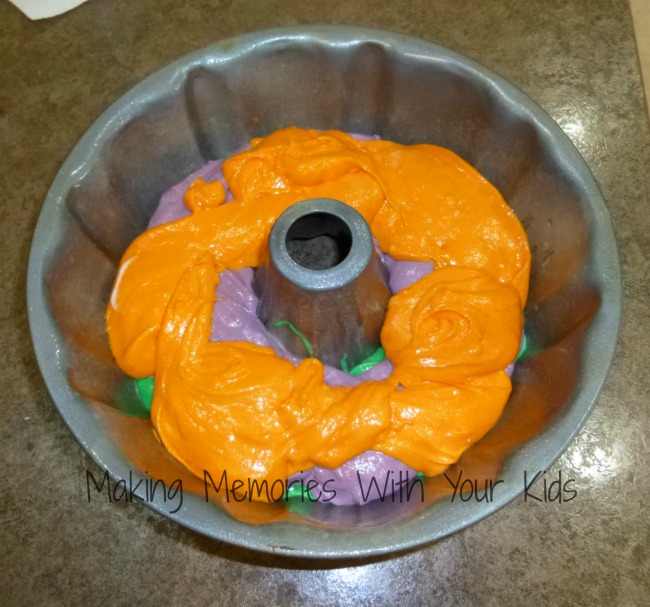 Voila!  So cool looking inside!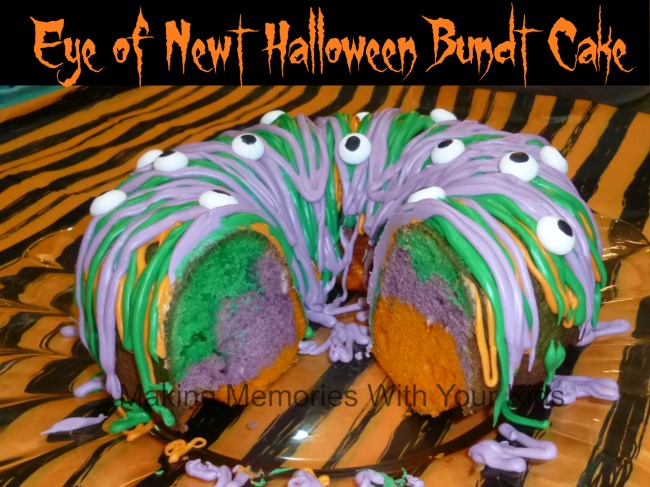 Eye of Newt Halloween Bundt Cake
Ingredients
1 box White Cake Mix
Ingredients call for on the box
Vanilla frosting
Food coloring
Candy eyes (we used Candy Corn M&Ms)
Instructions
Preheat oven according to cake mix directions.
Spray a bundt pan with non-stick cooking spray.
Make cake batter according to directions on box.
Divide cake mix into 3 bowls. Add food coloring to make desired colors.
Pour first color into prepared bundt pan. Don't spread it out, you don't want the batter "even"
Pour the next color of batter on top, and then the third.
Bake according to the directions on the cake box.
Remove from oven and let cool for about 20 minutes. Invert onto a cooling rack and let cool completely.
After cake is completely cooled, prepare frosting. Microwave the vanilla frosting for about 30 minutes. Divide frosting into 3 bowls and color with food coloring to desired colors.
Drizzle over cake, one color at a time.
While frosting is still tacky, add eyes. We made our eyes out of Candy Corn M&Ms that we colored with a black edible food marker.
Enjoy!
http://makingmemorieswithyourkids.com/2013/10/eye-newt-halloween-bundt-cake/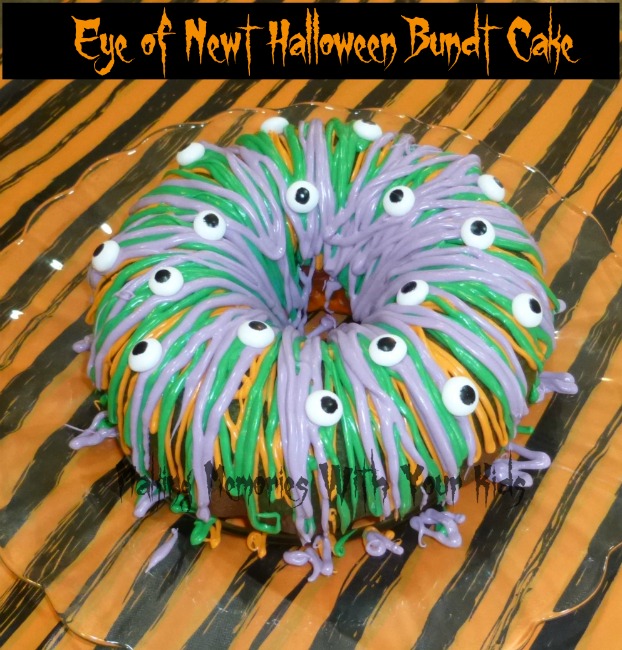 I love it!
We're linking to the parties found HERE.