I can't believe it's only October and I'm out of lunch box jokes already.   I didn't think it was too much of a big deal for a day or so.  Sometimes I wonder if they even read the little notes I put in their lunch boxes.  But then my daughter came home from school last Friday and said "Mom, where was my joke?"  Apparently she does notice them.  So I search around the web and didn't find any new ones.  I think I've found them all.  So guess what I did.  I made my own!  I know!  I am totally computer illiterate but I figured it out.  I'm so stinkin' proud of myself.
You can right click on the image and save it to your computer.  Then print them out.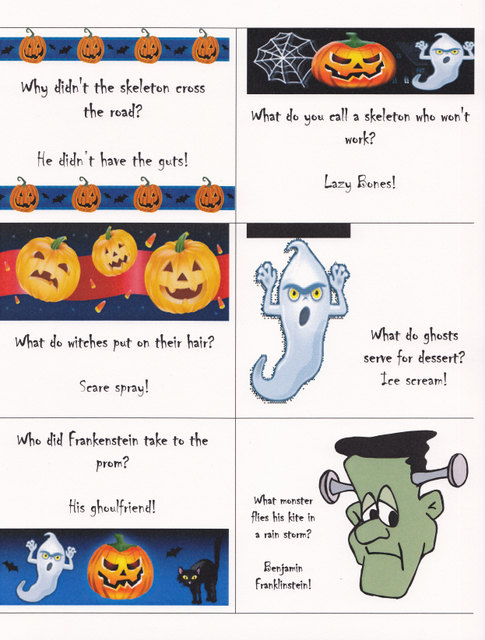 Not bad, right?
My second attempt I thought was better.  (I actually got the hang of it.)
I can't wait to get started on more lunch box notes and jokes!
Don't forget to check out all the other lunch box notes and jokes that we've found over the years.  You can find them here, here, and here.
We're linking to the parties located HERE.