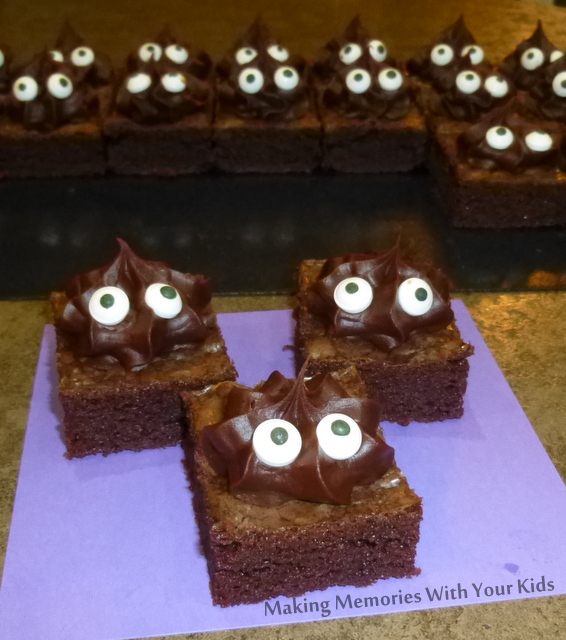 It doesn't get any easier than this!  These cute little brownies are delicious and oh so cute.  Perfect for Halloween!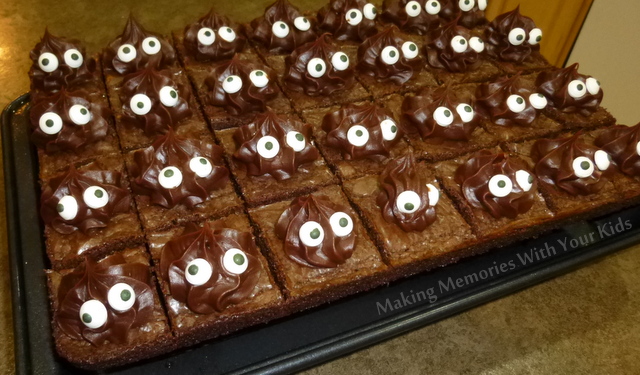 We made a 9×13 pan of brownies.  You can make them from scratch or use a box.  We chose to use a box.  I also baked them in my Perfect Brownie Pan (which I love.)
Look how perfectly cut they are.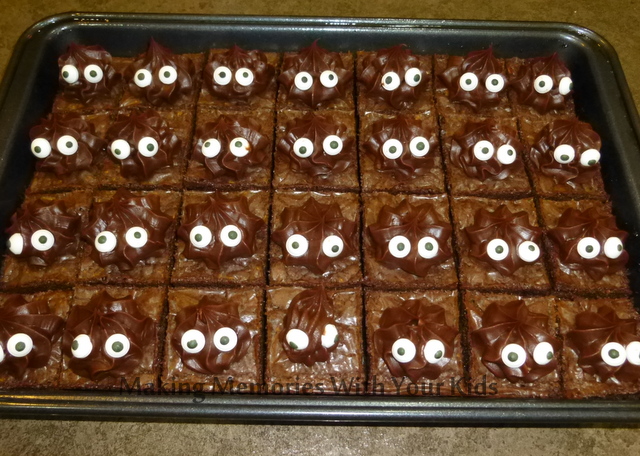 Let them cool and then add a "plop" of frosting using a decorating bag.  You can shape it how you want (tall, short, small, big.)  And then add 2 candy eyes.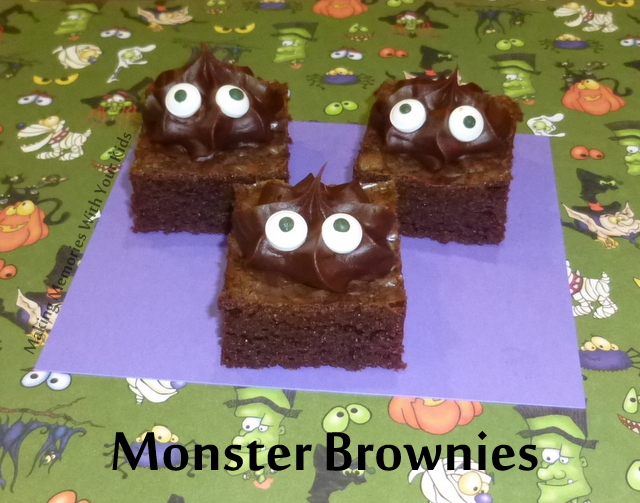 See?  I told you they were easy to make.


My son LOVED them.  What's not to love?  Chocolate and more chocolate with a little dab of fun!
If you're interested in checking out this perfect brownie pan you can click on the Amazon link below.  It's my favorite brownie pan, hands down!
I'm linking to the parties located HERE.