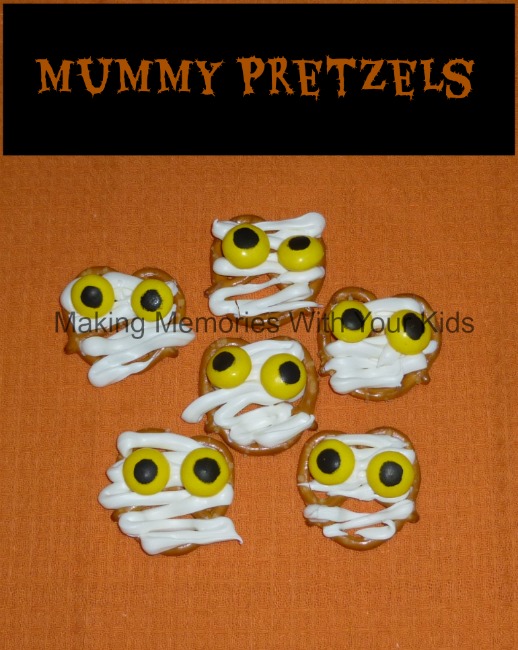 Our last Halloween post for the season (sniff, sniff) is a simple but fun one – Mummy Pretzels!  Cute, right?!?!  We found two different versions on the internet, here and here – both adorable.
The girls loved making them.  I'm pretty sure they ate about 20 eyes a piece before I realized where they all went.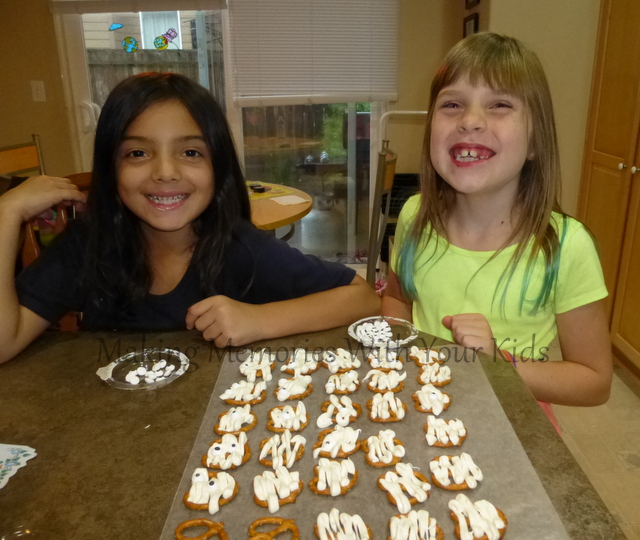 They were really easy.  Just pretzels, white chocolate and candy eyes.  Again, we liked the Candy Corn M&M's best and drew pupils on them with a black food marker.  (I like the yellow contrast.)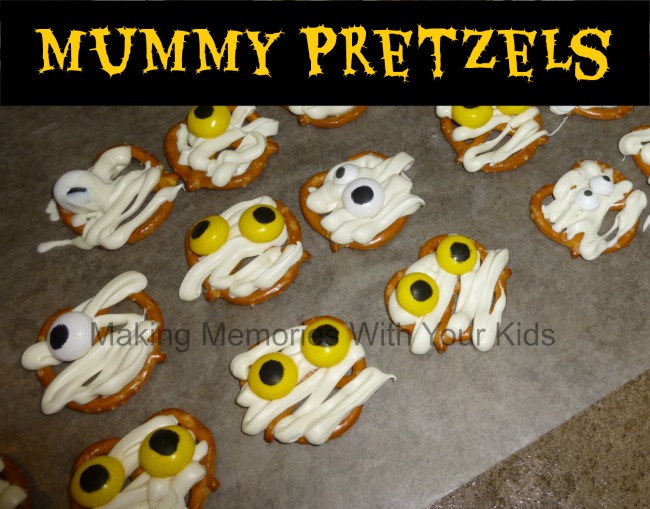 I can't believe we're done with fun Halloween food.  Where has the time gone?!?!  But you know what that means…. Christmas, here we come!
If you celebrate Halloween, we hope you have a fun and safe one!
We're linking to the parties located HERE.