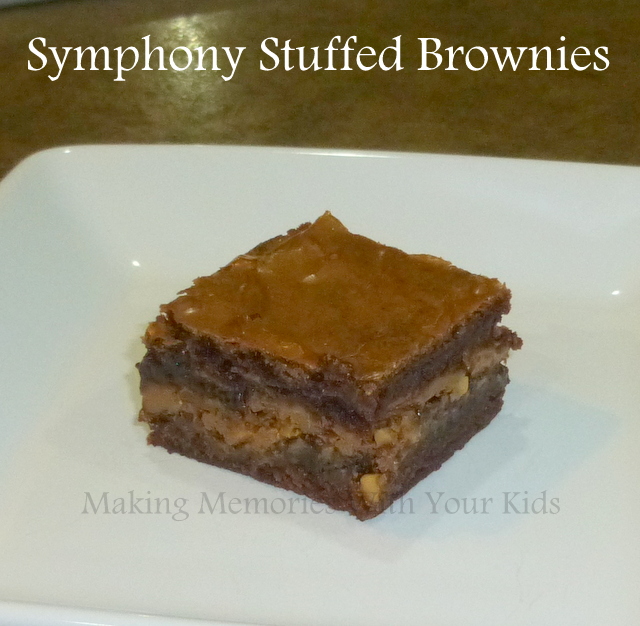 It's Secret Recipe Club time again!  My assignment this month was Tea and Scones.  It was pleasure reading through this wonderful blog.  The recipes look amazing (and mouth watering!)  I first chose the Florida Brownies to make but couldn't find the recipe anywhere (even after searching the web.)  Drats.  Then I saw the Dulce de Leche Marbled Cheesecake.  YUM! But how could I resist this delicious brownie recipe?!  I mean, really… Symphony Milk Chocolate bars stuffed inside of gooey, rich brownies!  Heaven!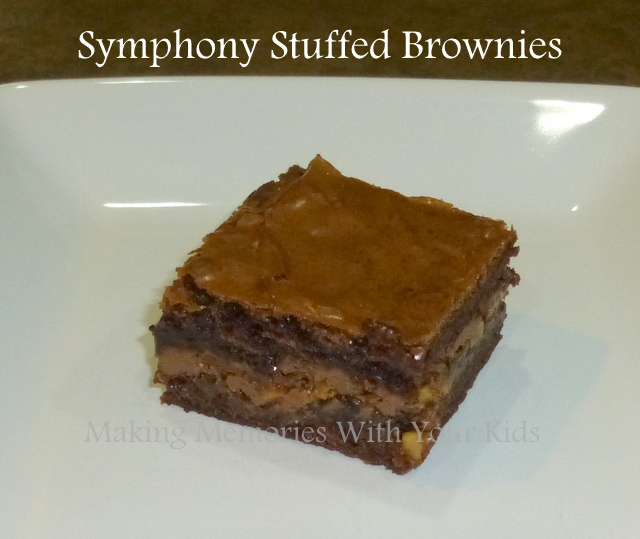 The brownie recipe is Alton Brown's recipe.  I love Alton Brown.  If you wanted to make this recipe easier you can use a box mix.
Look at the gooey chocolate center!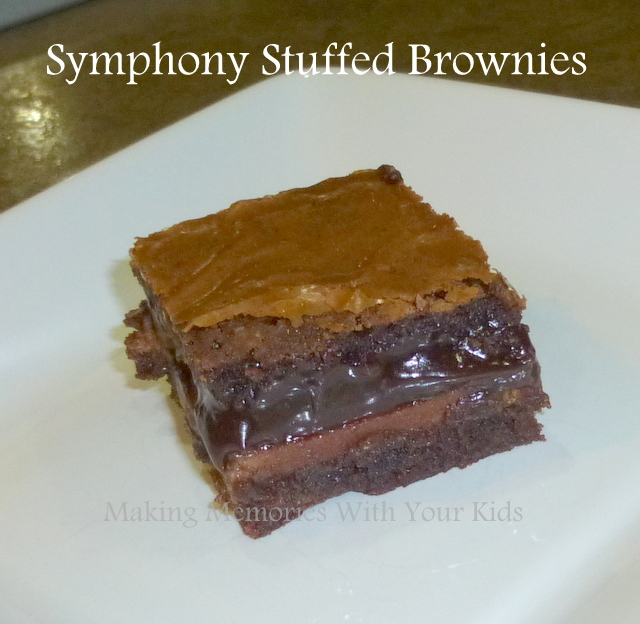 Symphony Stuffed Brownies
Ingredients
4 large eggs
1 cup sugar, sifted
1 cup brown sugar, sifted
8 ounces melted butter
1 1/3 cups cocoa, sifted
2 teaspoons vanilla extract
2/3 cup flour, sifted
1/2 teaspoon kosher salt
2 king sized Symphony Milk Chocolate bars with almonds and toffee
Instructions
Preheat oven to 350 degrees.
Line a 9x9 pan with parchment paper then spray with non-stick cooking spray.
Beat eggs until fluffy. Add vanilla and mix well. Add sugars and beat until fluffy. Add the melted butter and the dry ingredients (alternating after adding a little of each.) Mix thoroughly.
Pour 1/2 of the batter into the prepared pan. Line with the Symphony bars. If you are using a 9x9 pan they should fit perfectly. If not, break them apart to cover completely.
Pour remaining batter over the top.
Bake for 35-45 minutes.
Let cool completely before cutting.
Enjoy!
http://makingmemorieswithyourkids.com/2013/10/symphony-stuffed-brownies/
How can anything be wrong with this is in the center of a brownie?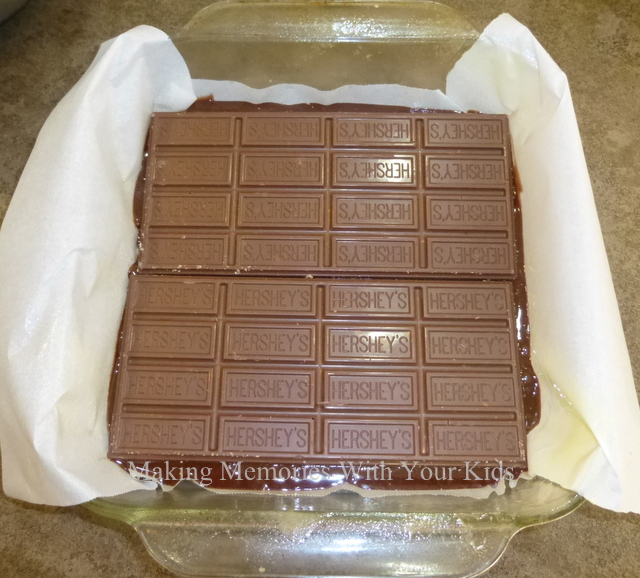 Nope.  Nothing wrong!  They were delicious!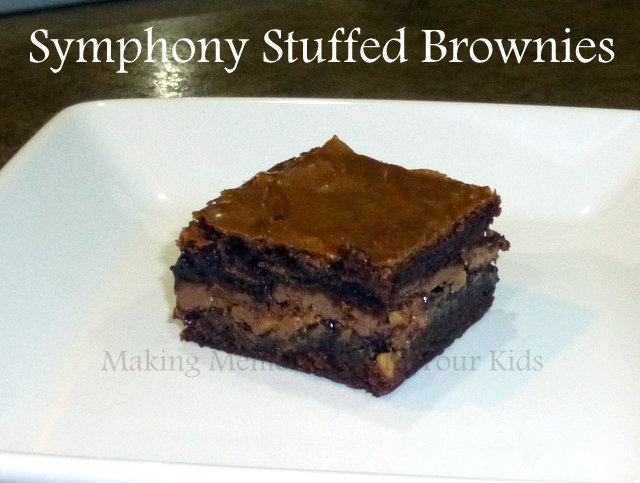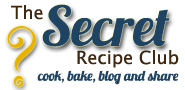 We're also linking to the parties found HERE.