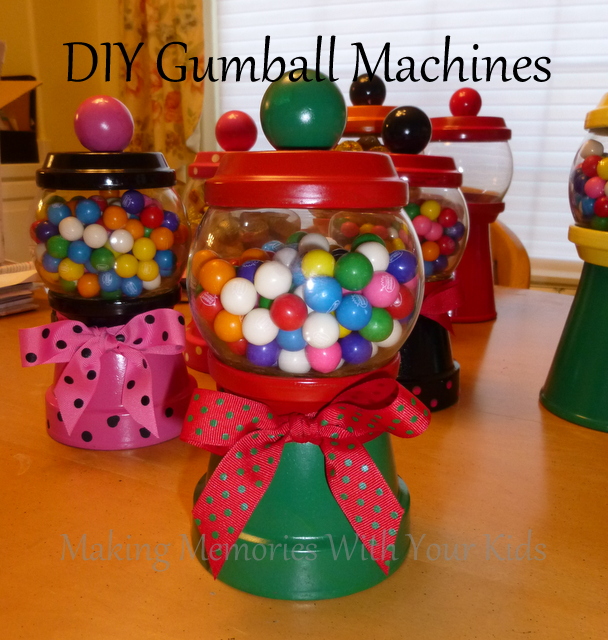 Ever since I first saw these cute gumball machine (candy dispensers) on Pinterest I knew my kids and I would make them… eventually.  I just love them.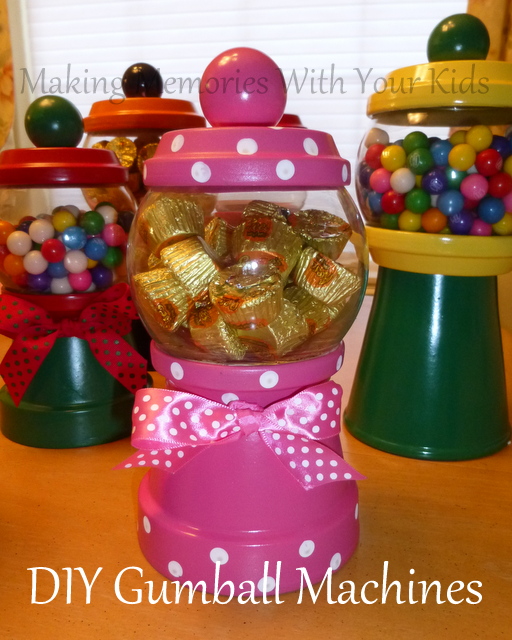 There's lots of different versions out there but this post was my go to on how to make them.  (I just love Lizbeth's site.)
They are so simple and were a huge hit with my kids.  So much so that we made more to give away for Christmas presents.
Materials needed:
* small fishbowl (found at the dollar store)
* terra cotta pot
* 2 terra cotta dishes
* wooden ball or bead
* spray paint
* Ribbon or stickers for decoration
* Gorilla glue
Instructions:
* Spray paint your terra cotta pot, dishes and wooden ball.  Note: we couldn't find any wooden balls without holes in them so we used ping pong balls.  They worked great!)  Let dry.
* Turn the terra cotta pot upside down and glue one of the dishes to the, now top, of the terra cotta pot.  Glue on the fish bowl, making sure it's straight
* Glue the wooden ball in the center of the 2nd dish, to create the top.
* Set aside and let completely dry.
* Tie a ribbon around the base or decorate with stickers.
* Fill with gumballs or candy and enjoy!
What do you think?  Aren't they adorable?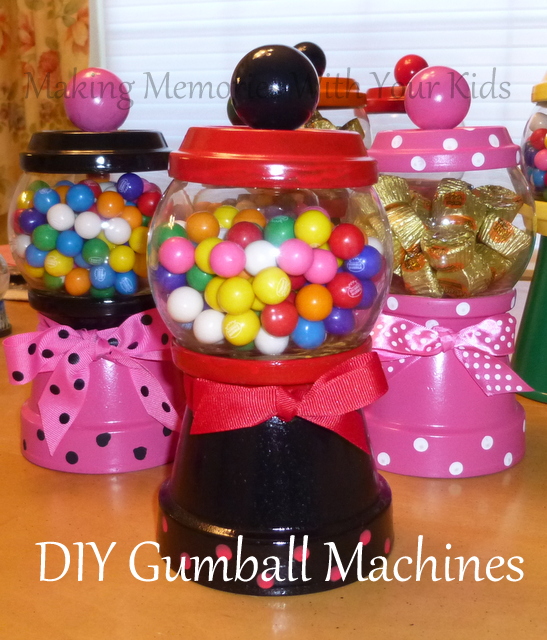 You can personalize them for everyone on your list.
We're in Oregon, that means Oregon State Beavers and U of O Ducks.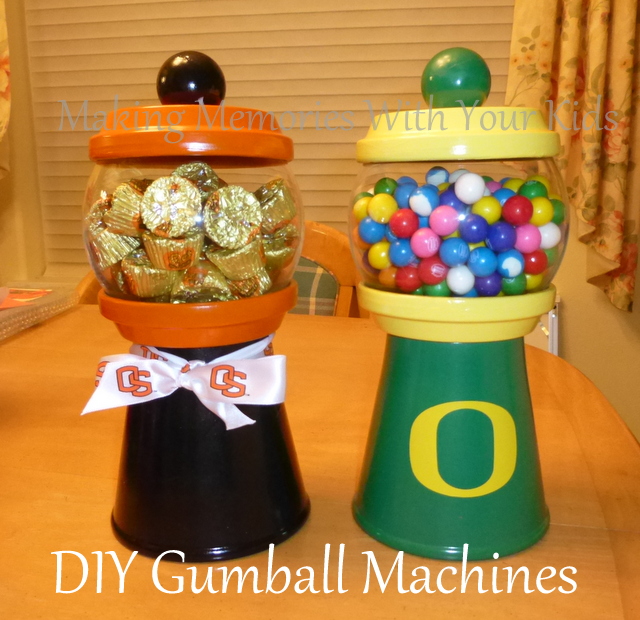 My daughter wanted hers covered in polka dots.  I thought it turned out great.
All the color combinations are going through my head now.  How fun, right?!  I'm thinking teacher appreciation gifts!
We're linking to the parties located HERE.