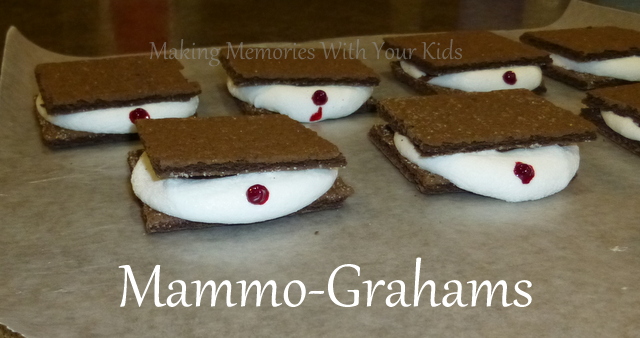 I know today is November 1st and Breast Cancer Awareness month was October but I just had to share this one with you.  Plus today is "Wear Pink" day at my school.  So, of course I had to bring cookies to help celebrate!  And not just any cookies… Mammo-graham cookies.  Ha!  Get it?!  Mammo – Grahams?
These fun cookies were all over Facebook a few weeks back and I keep looking for the link to give the originator credit.  But no picture on Facebook had a link to a website or blog.  So if you know what it is, please tell me so I can give them credit.
I'm not sure if the originals had chocolate in them or not but I can't have marshmallow and graham crackers without chocolate.
So a day late but, definitely not any less important – take care of 'em ladies.  Too many people we know and love have been affected by breast cancer.  The lucky ones have survived, but so many have lost their battle.  Do what you can to help prevent this disease!
But it's okay to laugh along the way!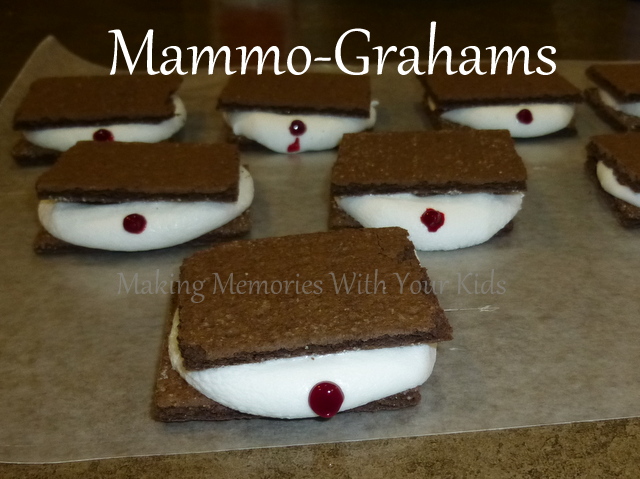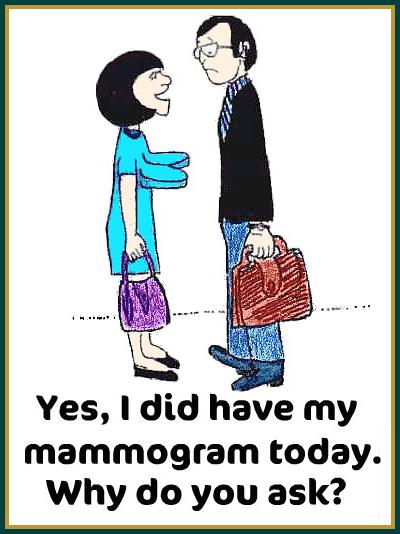 We're linking to the parties located HERE.