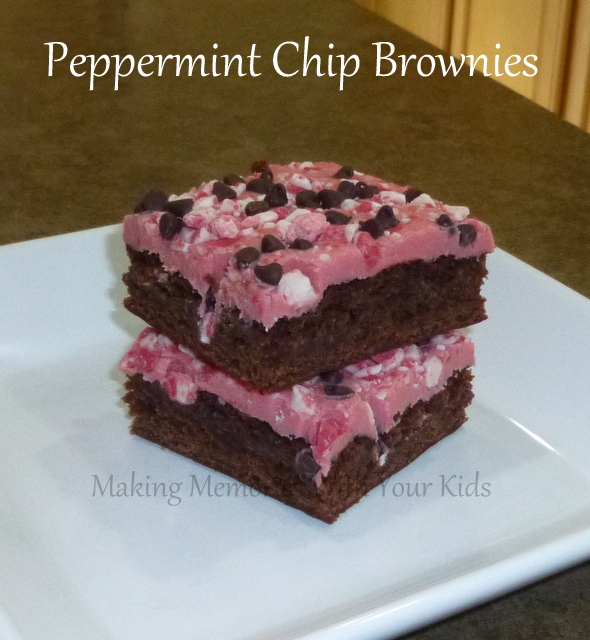 I can hardly believe the holidays are so close.  I'm so excited!  Christmas time is my absolute favorite time of year.  I love everything about Christmas time, from the lights, decorations and food to the joy and peace this season represents and means to me.
Thank you to Inside BruCrew Life for this recipe!  Jocelyn made hers in an 8×8 pan and made the brownies from scratch.  I rarely make brownies in an 8×8 pan.  I mean seriously, if I'm going to make brownies I want a big pan of them.  So I doubled her recipe (which is what I'm posting). Totally heavenly.  The peppermint topping is a creamy ganache and tastes wonderful.  I knew Jocelyn wouldn't steer me wrong with these.  Peppermint + brownies?  YUM!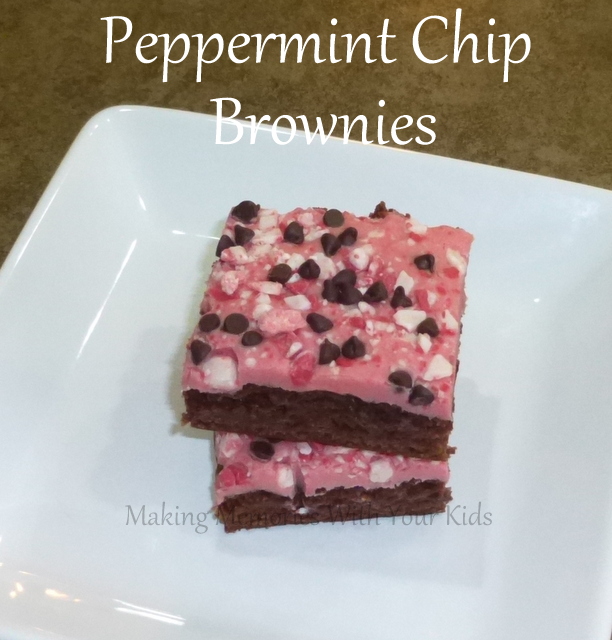 This recipe uses Andes Peppermint Chips.  I'm sad to say that they are kind of hard to find and they are definitely seasonal.  So if you see them, buy lots of them!   You won't regret it.  We use them in so many holiday dessert recipes.  They are wonderful!  And so festive looking.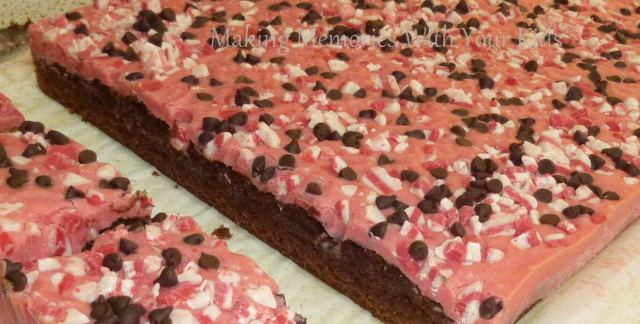 Don't these look delicious?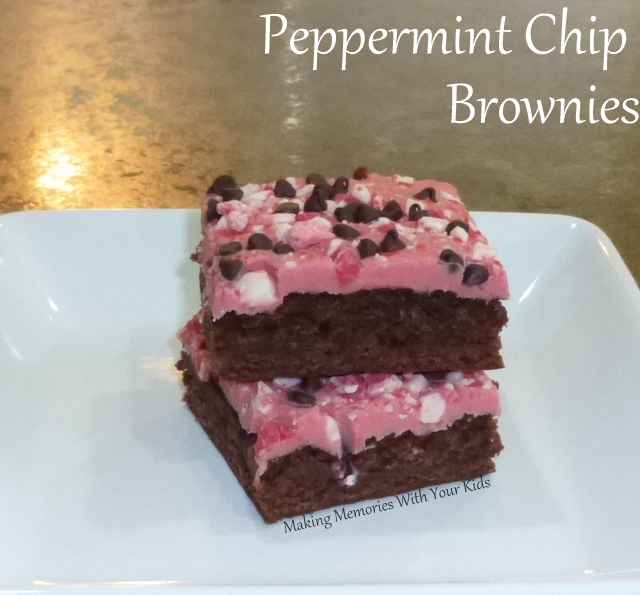 Ingredients
Family sized box of brownie mix and ingredients to make them (9x13 pan)
1 1/2 cup Andes peppermint crunch pieces, divided
1 cup white chocolate chips
1/2 cup white chocolate peppermint coffee creamer (Bailey's) I couldn't find this so I used heavy whipping cream and a drop of peppermint extract
4 Tablespoons mini chocolate chips
Instructions
Make brownies according to package directions. Let cool.
In a saucepan, bring heavy cream to a boil. Remove from heat and add white chocolate chips and 1 cup of the Andes mints (and a drop of peppermint extract). Let sit for 1-2 minutes and then stir vigorously until well blended.
Pour over brownies.
Sprinkle with the remaining 1/2 cup Andes mints and mini chocolate chips.
Let cool completely before cutting.
http://makingmemorieswithyourkids.com/2013/11/peppermint-chip-brownies/
 And can you go wrong with chocolate and peppermint?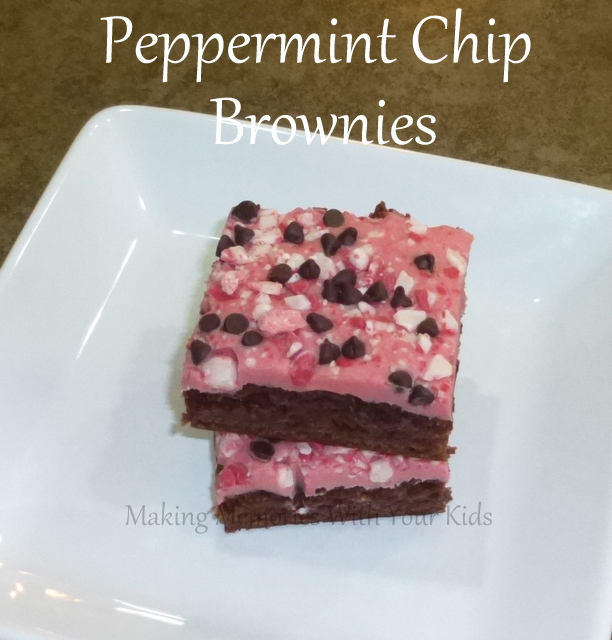 We're linking to the parties located HERE.