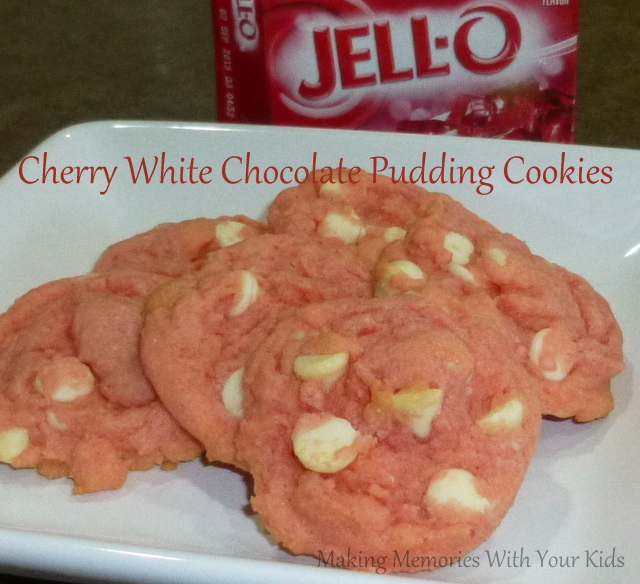 Sorry, I've been on a little hiatus having fun with my kids.  Christmas kind of whiped me out.  We baked so much the few days before Christmas that the thought of baking right now makes me exhausted.  How horrible is that?!  Good thing I always put some of our baked goods in the freezer.  I typically don't want to eat what I've baked right after I make it.  Weird?  Perhaps.  So later, when I want to try them finally, I can pull one or two out of the freezer and enjoy them.
Like these delicious Cherry White Chocolate Pudding Cookies.  Don't these look and sound fun?  They are a cross between pudding cookies and Jello cookies.  They're like puddlo cookies.  I thought they were perfect for our Christmas platters that we give to friends.  And they were a huge hit.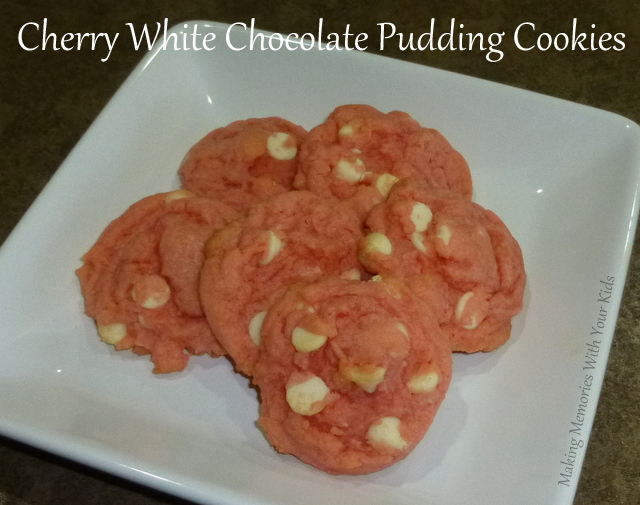 I love the slight cherry flavor in these cookies.  Unique and so delicious!  Definitely a keeper!
Thank you to Chocolate, Chocolate and More for this delicious recipe.
Cherry White Chocolate Pudding Cookies
Ingredients
1 cup butter, softened
1 cup sugar
2 tablespoons Cherry flavored Jello
2 eggs
1/2 teaspoon vanilla
1 package instant white chocolate pudding (3.3 ounces)
2 1/2 cups all purpose flour
1 teaspoon baking soda
1/2 teaspoon salt
1 bag white chocolate chips
Instructions
Preheat oven to 350 degrees.
Cream butter, sugar and Jello together. Add eggs and vanilla, cream again. Combine flour, pudding mix, baking soda and salt in a separate bowl then slowly add to butter mixture. Once all combined, fold in chocolate chips.
Spoon onto parchment lined baking sheet.
Bake for 8-10 minutes.
Let cool on cookie sheets for 5 minutes before removing to racks to cool completely.
http://makingmemorieswithyourkids.com/2013/12/cherry-white-chocolate-pudding-cookies/
This isn't the first time we've made these cookies.  Awhile back I wanted to make them but didn't have cherry Jello in my pantry.  I did have berry Jello, though, so I thought I'd try that.  Well, they tasted wonderful!  But they kind of looked strange.  The blue color of the Jello didn't really stand out.  So instead of being blue (as in berry) they were a strange green color.  Oh well.  They were super yummy!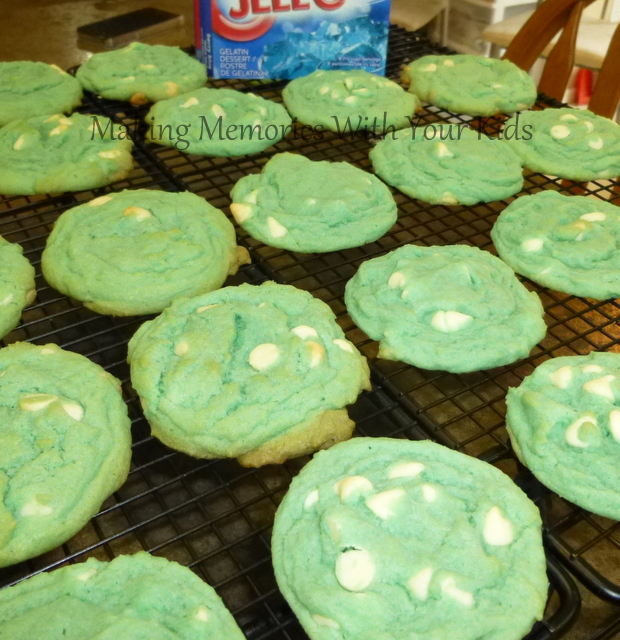 And my daughter thought they were super fun.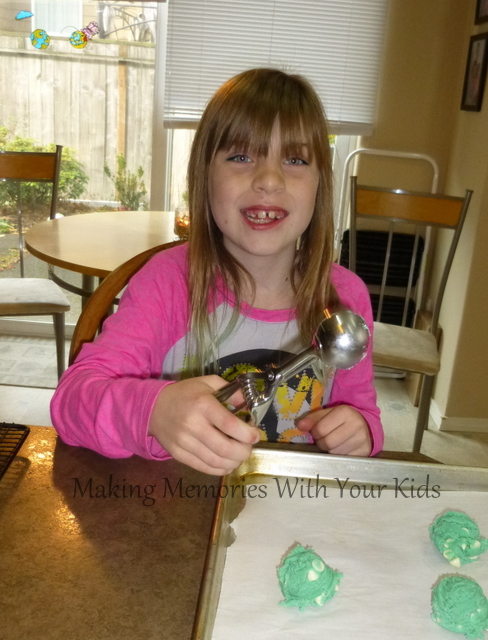 Wouldn't these be perfect for Valentine's Day too?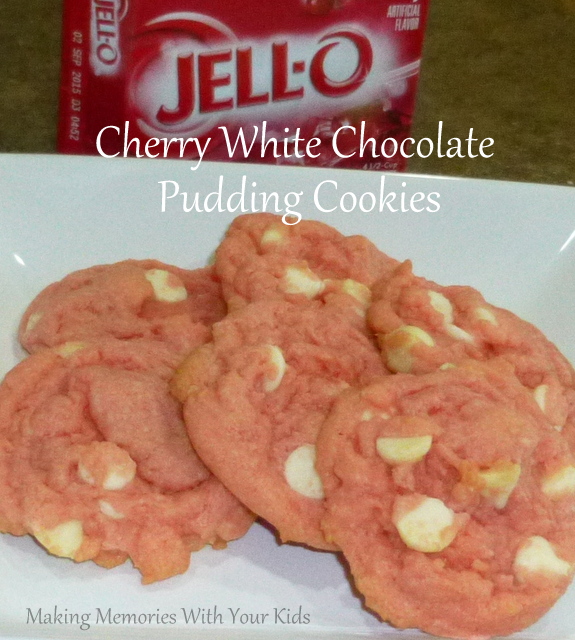 We hope you had a wonderful Christmas.  Are you ready for the New Year?  Do you make New Year's resolutions?  I'd love to hear them!
We're linking to the parties found HERE.