I have a thing for pudding cookies.  Who knew pudding would make a cookie so moist and full of flavor?  And have you baked with Andes Peppermint Crunch Baking Chips before?  I'm pretty sure I could eat them straight from the bag and not think twice about it.  They are amazing!
Here's your secret ingredients: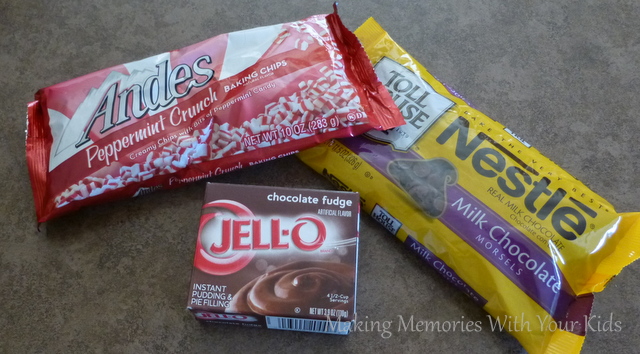 After I took the picture I decided to use white chocolate chips rather than milk chocolate chips.  I thought they would be delish!
Slightly pat down the tops of the uncooked dough so you can add more f the peppermint chips.  Trust me, you'll want to do this.  They are wonderful!
You surely don't have to but look how great they turned out.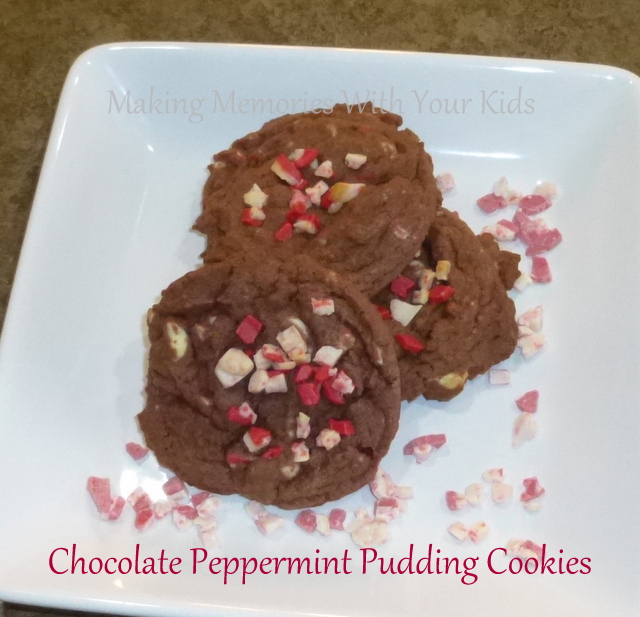 Thank you to Cheerios and Lattes for this recipe.
Chocolate Peppermint Pudding Cookies
Ingredients
1 cup butter
3/4 cup packed brown sugar
1/4 cup sugar
2 eggs
1 tsp. vanilla
1 box (3.4 oz. box of instant chocolate pudding mix)
2 1/2 cups flour
1 tsp. baking soda
1 cup chocolate chips
1 1/2 cup Andes Peppermint Crunch Baking Chips (make sure you save some to sprinkle on top)
Instructions
Preheat oven to 350 degrees.
In a stand mixer, beat butter, brown sugar and sugar until fluffy. Add eggs and vanilla and blend. Stir in pudding mix. Add flour and baking soda and mix well. When combined, stir in chocolate chips and Andes Peppermint Crunch.
Using a medium scoop, drop balls of cookie dough on a parchment lined cookie sheet. Press the tops down slightly and sprinkle on more Andes Peppermint Crunch Baking Chips.
Bake fro 10 - 12 minutes or until golden browned around the edges.
http://makingmemorieswithyourkids.com/2013/12/chocolate-peppermint-pudding-cookies/
The cookies were moist and, because of the chocolate pudding rather than cocoa, they weren't super chocolatey.  The addition of the white chocolate chips was perfect.  I would maybe add some milk chocolate chips also (and still add the white too.)  And the peppermint flavor was TO. DIE. FOR!
Here's another great pudding cookie for the holiday season – Candy Can Pudding Cookies.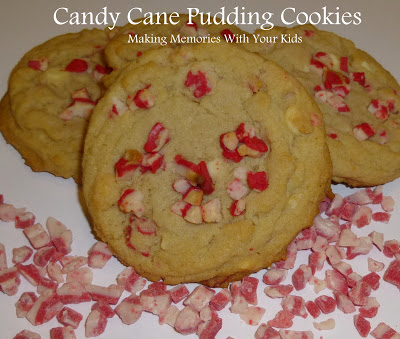 Enjoy!
We're linking to the parties found HERE.