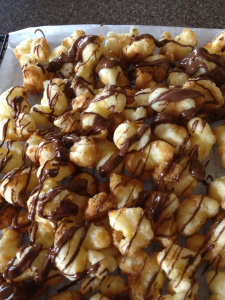 Picture from Old World Garden Farms
I can't believe it's December and I don't have a Christmas post all ready to go.  I'm totally slacking these days.  Last week was spent trying to get ready for our annual Thanksgiving trip to the Oregon Coast.  My kids and I go every year with my Dad and Step-Mom and it's so much fun.  We lounge around the hotel room, eat delicious food, swim and watch TV.  It's so relaxing.  We always have to hit the Outlet Mall and do some Christmas shopping and one place I always have to go is Harry and David.  I have to get my annual fix of Moose Munch.  Have you heard of it?  It's the best "caramel" corn I've ever had.  And then cover it with milk chocolate and oh man, it's pure heaven.
Every year after we come back I tell myself this is the year that I'm going to try to make Moose Munch.  There are a ton of recipes out there that look amazing.  But each year I never do.  Why is that?  Maybe I'm afraid that I'll be too disappointed if it doesn't turn out as good.  (Harry and David set the bar pretty high.)
This year I decided to check out the recipes that are out there.  There are so many of them and so many different variations.  I thought I would share all the ones I thought looked like heaven in a bowl.
The first on my list is Danielle's, from Hugs & Cookies XOXO, version of Moose Munch.  She added M&Ms and marshmallows to hers.  YUM!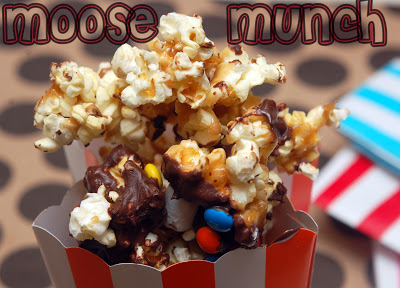 Passion for Savings made a Snickers Version.  I love Snickers so this one is definitely calling my name.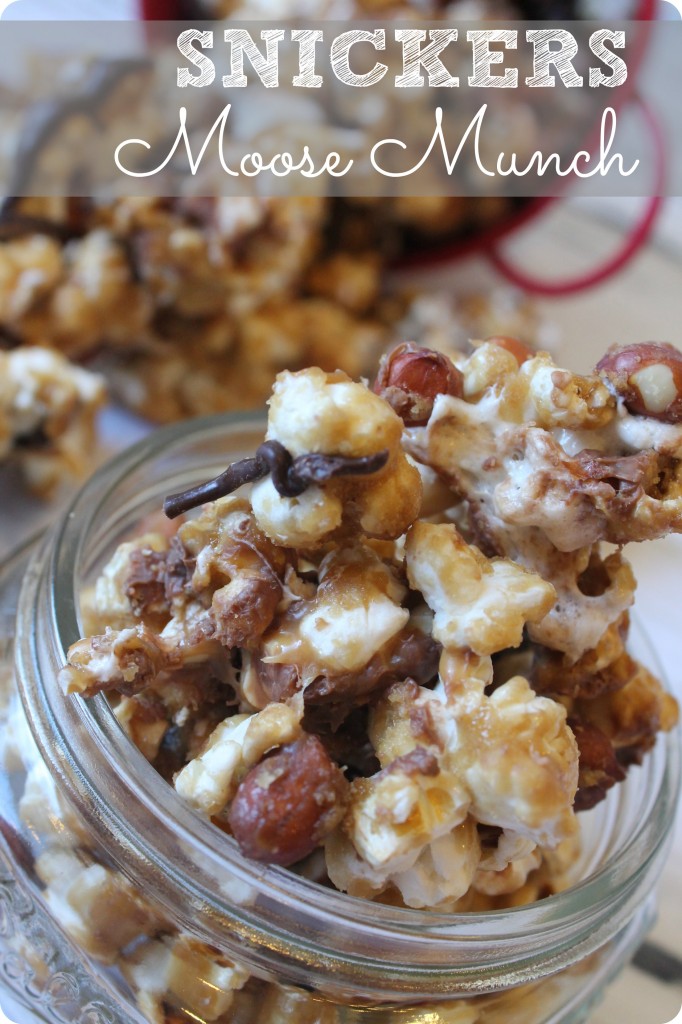 How about this recipe for Cookies and Cream Popcorn from Erica's Sweet Tooth?  Yes, please!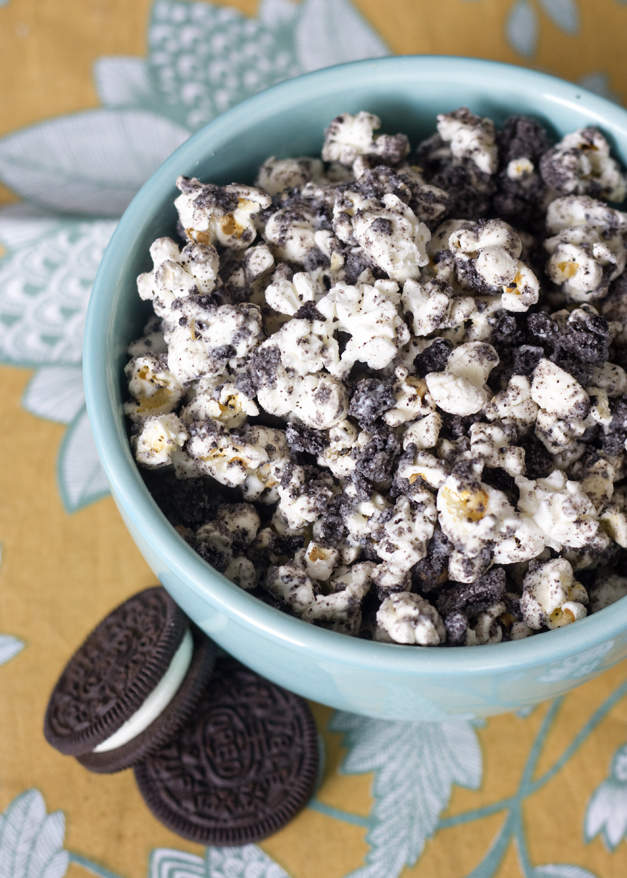 With my love of everything S'more I'm surprised I haven't made this recipe yet.  S'more Popcorn!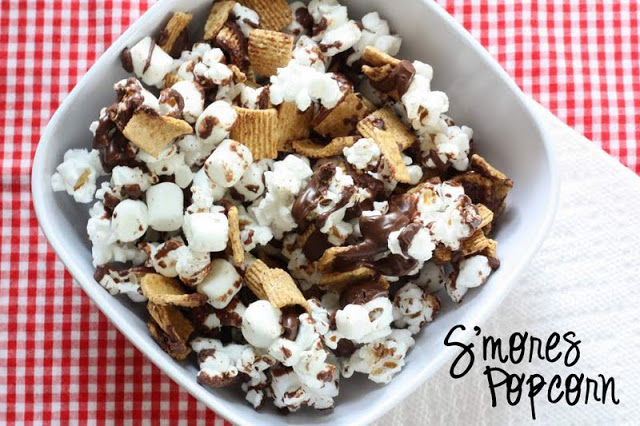 Your Homebased Mom made this recipe for Marshmallow Popcorn.  Doesn't it look gooey and delicious?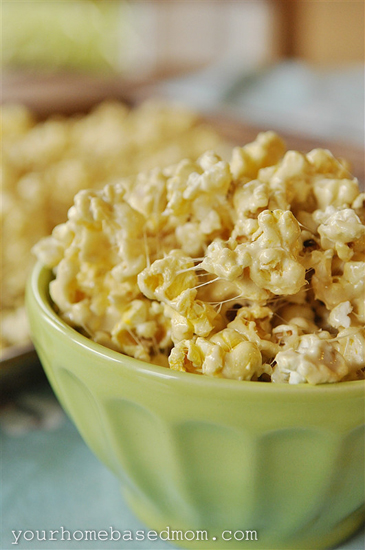 Is anyone else here totally addicted to the Girl Scout cookies, Samoas?  This Samoa Popcorn would be perfect for my Samoa fix.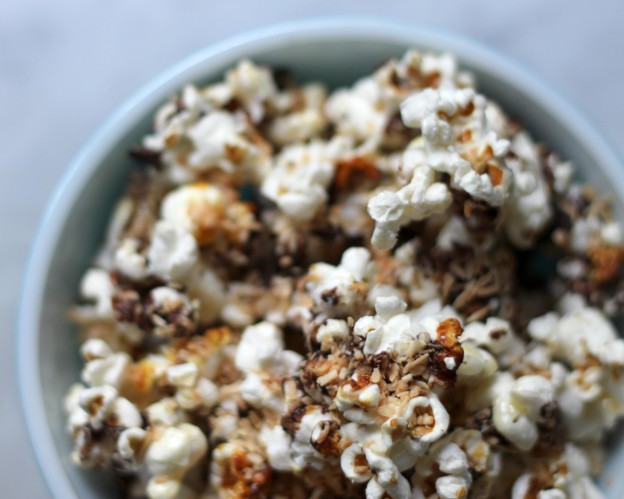 I know my step mom would freak if I made this Reese's Popcorn from The Grant Life.  Chocolate and peanut butter are her favorite.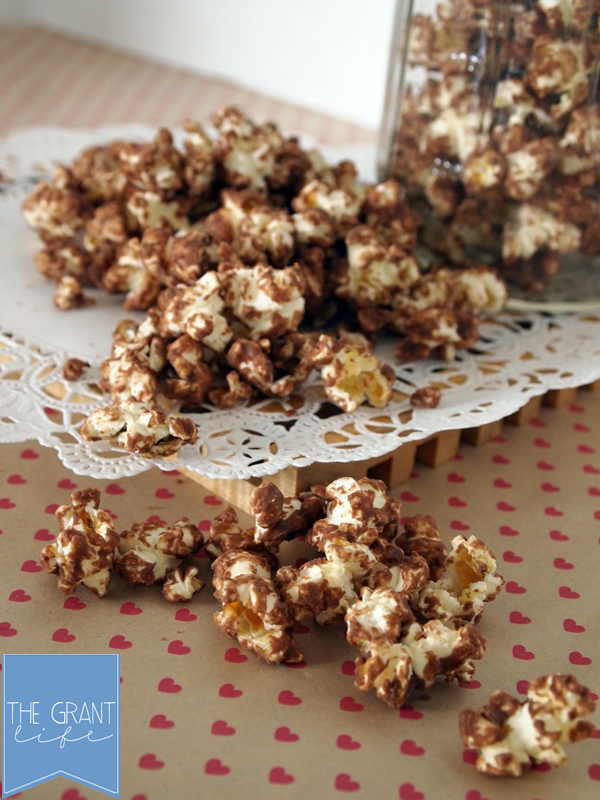 How about this Browned Butter Snickerdoodle Popcorn from I Heart Eating?  You had me at Snickerdoodle.

This Gingerbread Popcorn from An Edible Mosaic sounds so festive.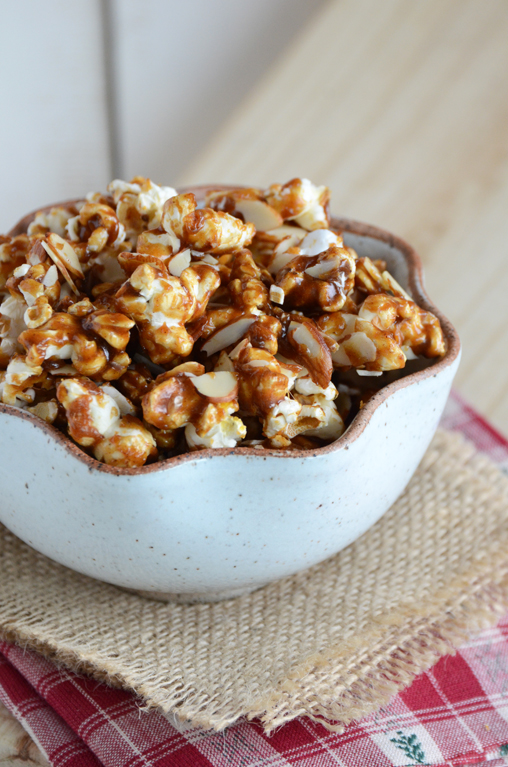 I love apple pie and I can't wait to try this Caramel Apple Pie Popcorn from Clarks Condensed.

How does Hot Chocolate Popcorn sound?  Cookies and Cups made this recipe and it looks heavenly!

I'm speechless over this Biscoff Cookie Popcorn with White Chocolate from Two Peas & Their Pod.  I'm so making this!!!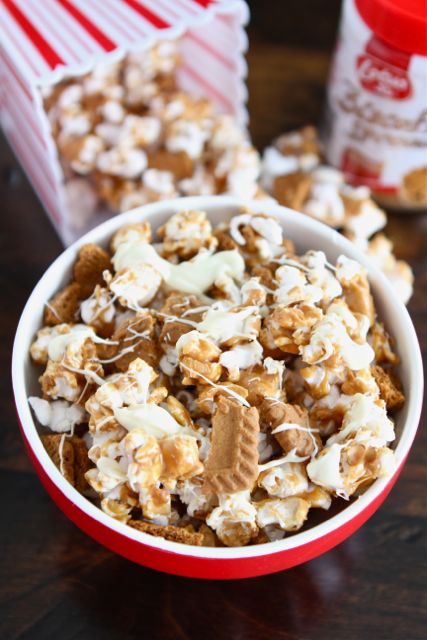 After all of that, I think I need to go get a snack.  I'm not sure which one I'm going to make first!
Thanks to the amazing blogs for making these delicious recipes.
Enjoy!