It's not Christmas time in our house with Zachary, our Elf on the Shelf.  Zachary first came to visit us in 2009 and every year since my kids look forward to him returning at Thanksgiving time.
This post tells about what an Elf on the Shelf is and why every house with children needs one.
Zachary was busy so far this year.  Apparently he loves fruit snacks just as much as my daughter does.
He spent some time reading knock knock jokes to the Lego Ninjago boys.
This was just too funny.  When we woke up, Zachary replaced our Christmas stockings with underwear.  (My kids laughed so hard on this one!)
My daughter wondered if Zachary would take a nap if she made a little bed next to the fireplace.  Sure enough.  Zachary was sleeping when we woke up.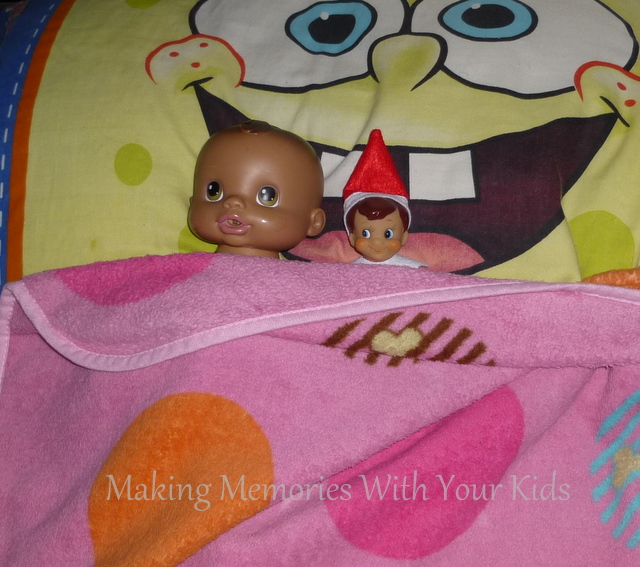 Zachary has been pretty mischievous this year.  My kids got a kick out of it when he wrapped their backpacks.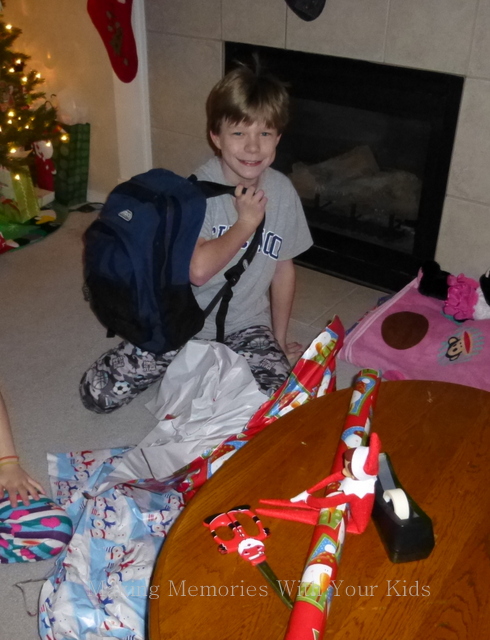 And who doesn't love Chocolate?
Check out our past Elf on the Shelf posts to see what other crazy things Zachary does while we're asleep:
In 2011 Zachary was full of mischief:
It continued last year with more silly things: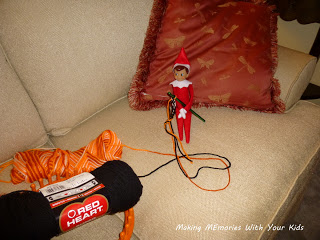 Zachary even sends my kids a postcard during the summer time.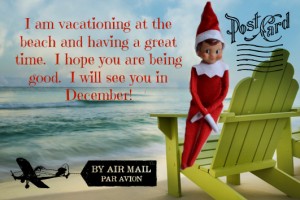 And one for the first day of school.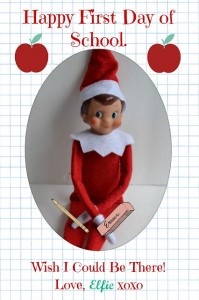 If you're looking for an Elf on the Shelf and can't find one in your area, you can find them on Amazon here:  The Elf on the Shelf: A Christmas Tradition
I guarantee you and your children with be creating Christmas memories to last a lifetime!
We're linking to the parties located HERE.