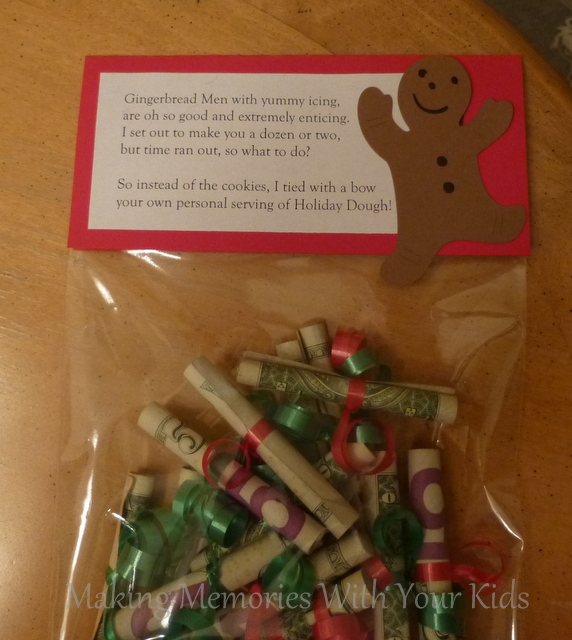 I can't believe how close we are to Christmas.  As much as I've already gotten done, I'm starting to freak out a little bit.  I still have way too much to do: baking, wrapping, shopping…  Argh!  I'd better stop my griping and get rolling.
My nephew always asks for money for Christmas.  That's it, just money.  I ask for a Christmas list and I get one for my sister, her husband, my niece, and then for my nephew it says "money."   That's not very exciting.  But I get it.  Who doesn't want money, right?
We try to make money gifts a little more exciting than just opening up a card with a check in it.  We had fun with our Money Bouquet.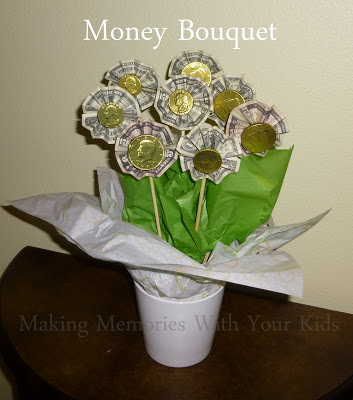 And my son's friend loved our Pull the Money Out of the Can gift.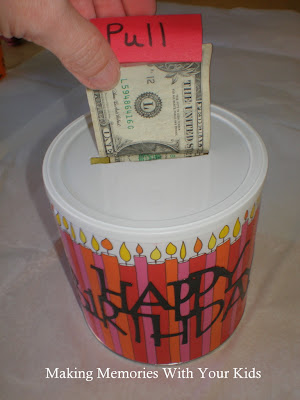 But my nephew lives in Chicago and I have to mail their gifts.  And mailing costs a ton of money so I had to think of somethign that was fun, but small and easy to mail.  Then I saw this pin on Pinterest.   The pin just went to a photo so I'm not sure who to give credit to.  But I thought this was perfect for my nephew!
I typed up the poem and printed it out on white paper.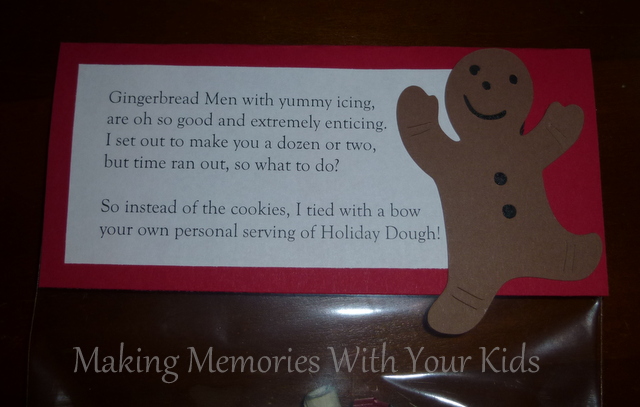 I glued it to red card stock and cut out a cute Gingerbread man on my Cricut machine.  (I used the cartridge Stretch Your Imagination,)  You could also use stickers or print out a cute jpg. off the internet.  Roll up you bills and tie them with curling ribbon.  Curl the ends and put them in a clear cello bag.
Viola!  A great way to give money for Christmas.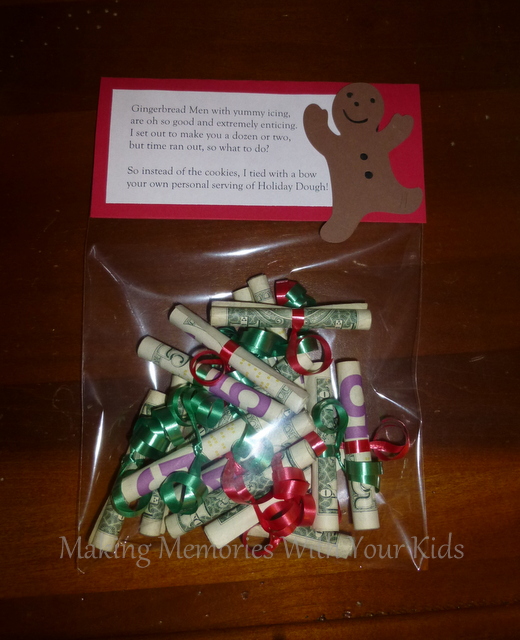 We're linking to the parties found HERE.