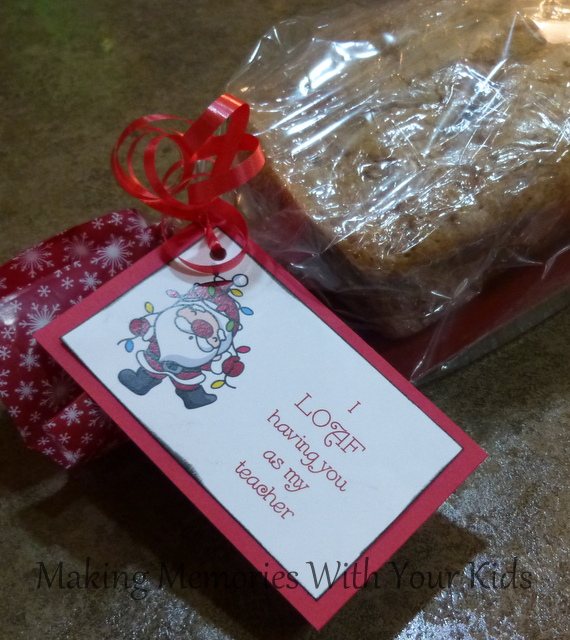 TGIF!  And not just any Friday.  It's the Friday before Winter break!  Whoo hoo!  My kids and I are so excited about Christmas coming up (and having 2 weeks off from work and school).  We have one more gift idea for you today.  We made it as a teacher gift but we made some different tags for you for neighbors and co-workers.
I found these Wilton Mini Loaf Plate Kits somewhere.  I can't remember where I bought them.  Probably Michael's (because I love that store.)  They totally dressed up a mini loaf of bread.
Make any kind of bread that you love.  When we make loaves of bread we always freeze a couple of them so we had quite a few in the freezer.  We took out loaves of our Zucchini Bread, Chocolate Zucchini Bread, Snickerdoodle Bread and Blueberry Cream Cheese Bread.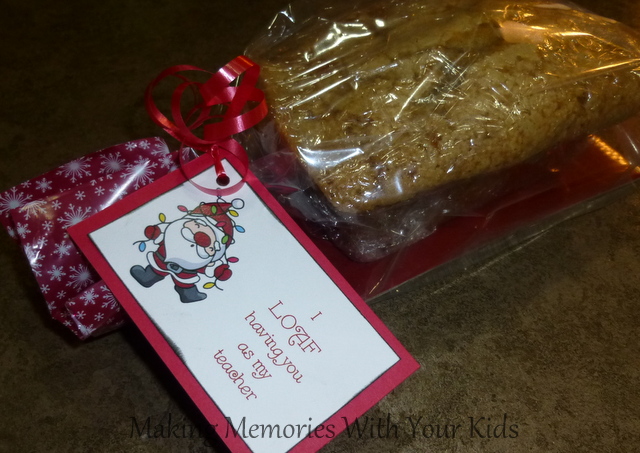 Print out the tags (right click on the image to save to your computer, then print out on card stock.)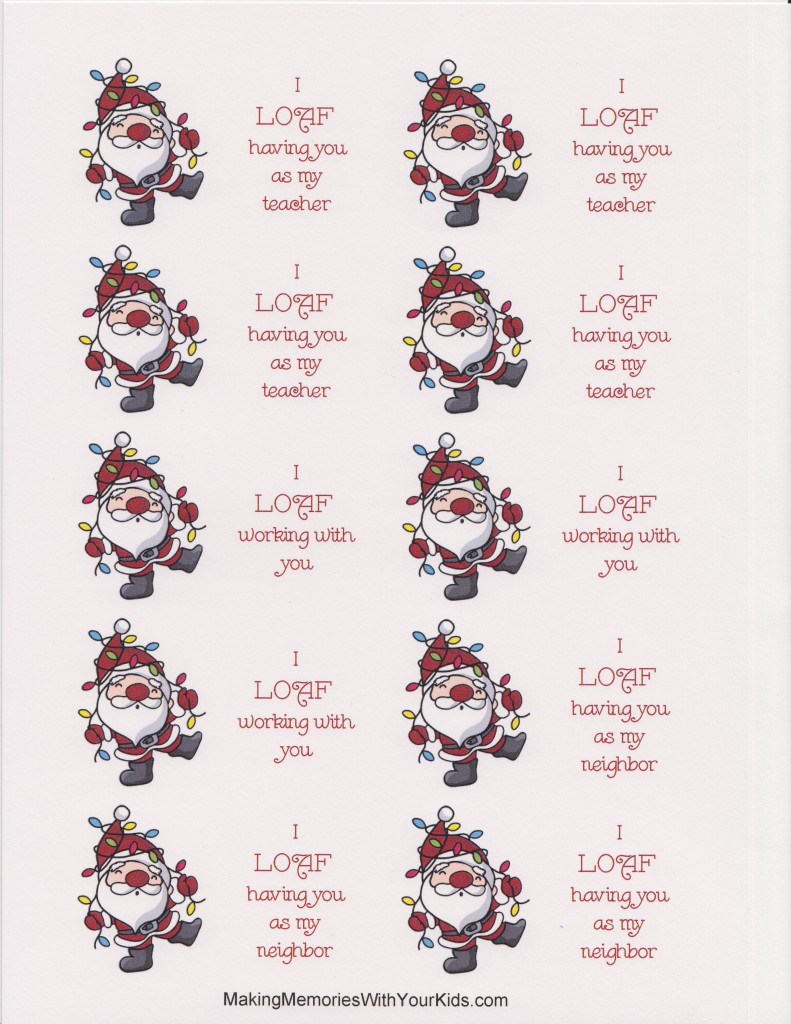 We also made round tags (because my daughter said they looked better).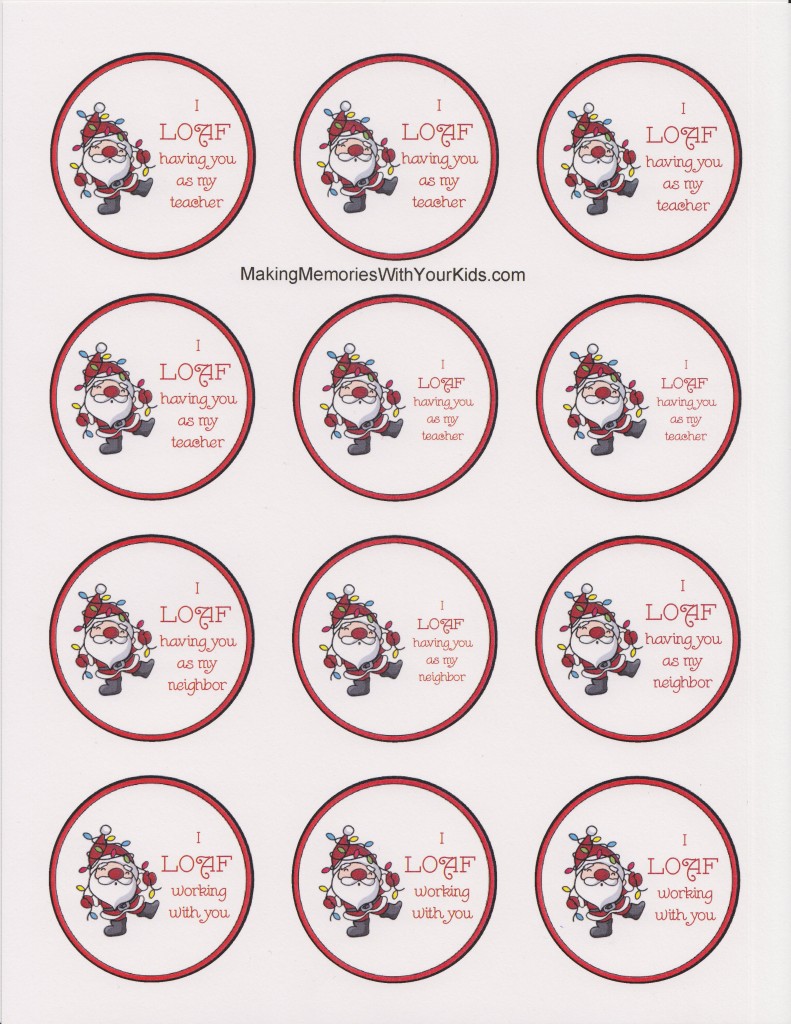 I inked the edges with black ink.  (Not sure if that was a good idea or not.)  And then put them on a layer of red cad stock. Tie with ribbon and there you go.  A fun and thoughtful gift.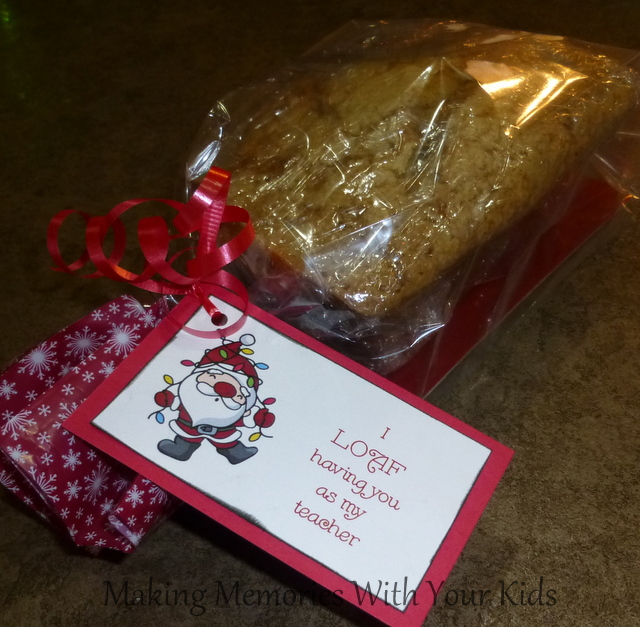 We're linking to the parties found HERE.