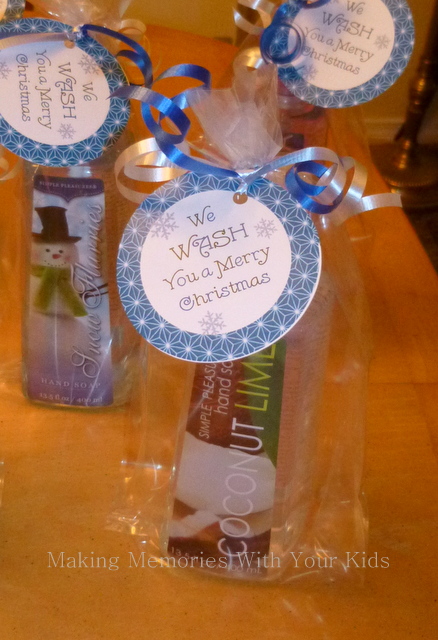 We're always looking for fun gift ideas for the Holidays.  Something small but thoughtful for the secretaries at my kid's school, for their teachers and for some of my co-workers.  And I kind of have a thing for puns.  (As evidenced by our Ho Ho Ho from the Dings Dongs in the Counseling Office, We Wisk You a Merry Christmas, We Wish You a Merry KISSmas and a CHAPPY New Year, and our Holiday Dough gifts.)  So when I found hand soap at Michaels for $1 I knew they would make the perfect little gift.
My friend, Renee, helped me make these adorable tags (that I'm sharing with you.)  Just right click on them to save them to your desk top.  Then print them out on white cardstock.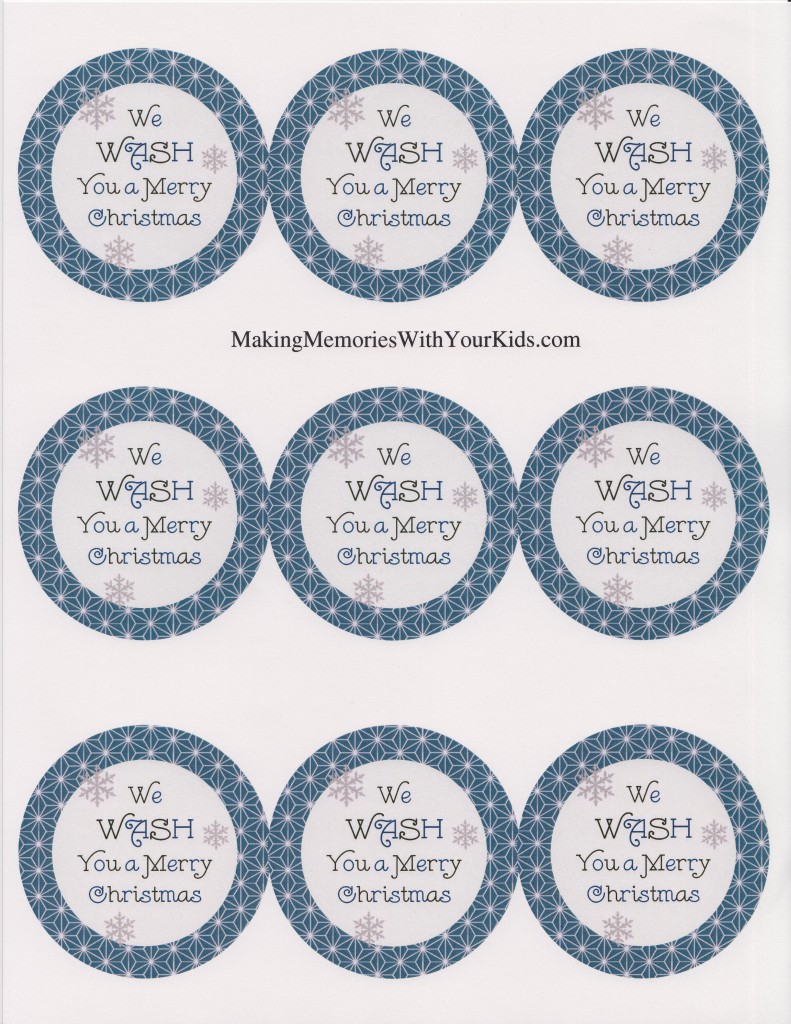 I like putting things in cello bags.  They spruce up just about anything, don't you think?
Tie the tags on and that's it.  A great little "I'm thinking of you" gift for the Holidays.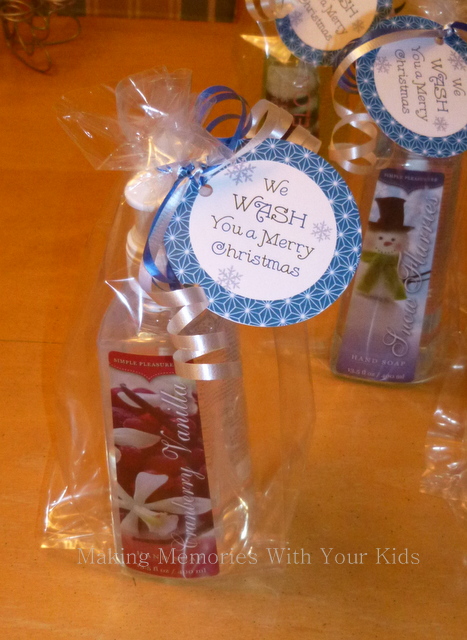 We're linking to the parties found HERE.