We're not big football fans in my house.  Meaning, we never watch it.  EVER.  But on Superbowl Sunday we flip back and forth to catch the score and see what great commercials they have come up with.  Don't read too much into this.  It's not like I want to know the score.  I just want to be able to have some shred of knowledge when I go into work the next day and everyone is talking about it.  (See how that works?)
I can totally get into "football food" though.  I mean, seriously, who doesn't want to eat Touch Down Taco Dip or a big plate of Bacon Double Cheeseburger Dip?  Am I right?  So this year we're having a "non-football party" with no football but all the wonderful appetizer food that we love.  That sounds like a good day to me.
There are tons of great football food out there on the web.  Here are some of our favorites.  Oh yeah, and they truly are "football" food.  Love it!
How could I not mention Munchkin Munchies Football Cookies?!?!  They are so stinkin' adorable and I just love Sue's cookies!

These Chocolate Strawberry Footballs are so adorable.  My kids would gobble these up in no time.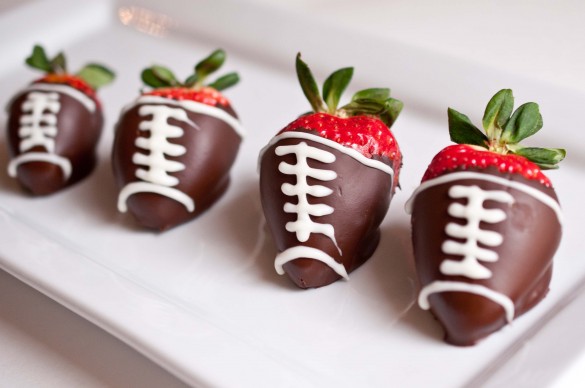 How cute are these Football Shaped Oreo Truffles by Hoosier Homemade?!?!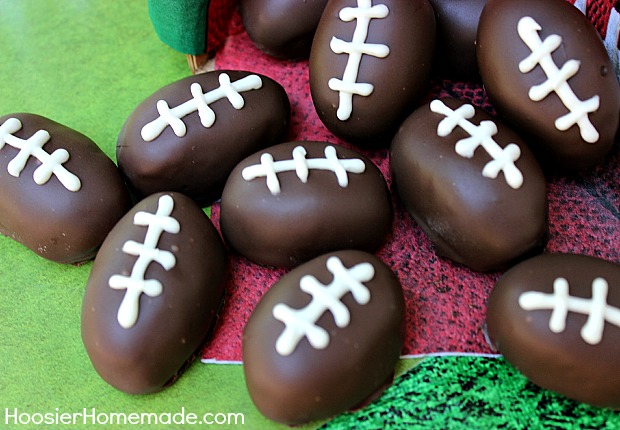 Shugary Sweets made these delicious looking Chocolate Oatmeal Cream Pies that are perfect for Sunday.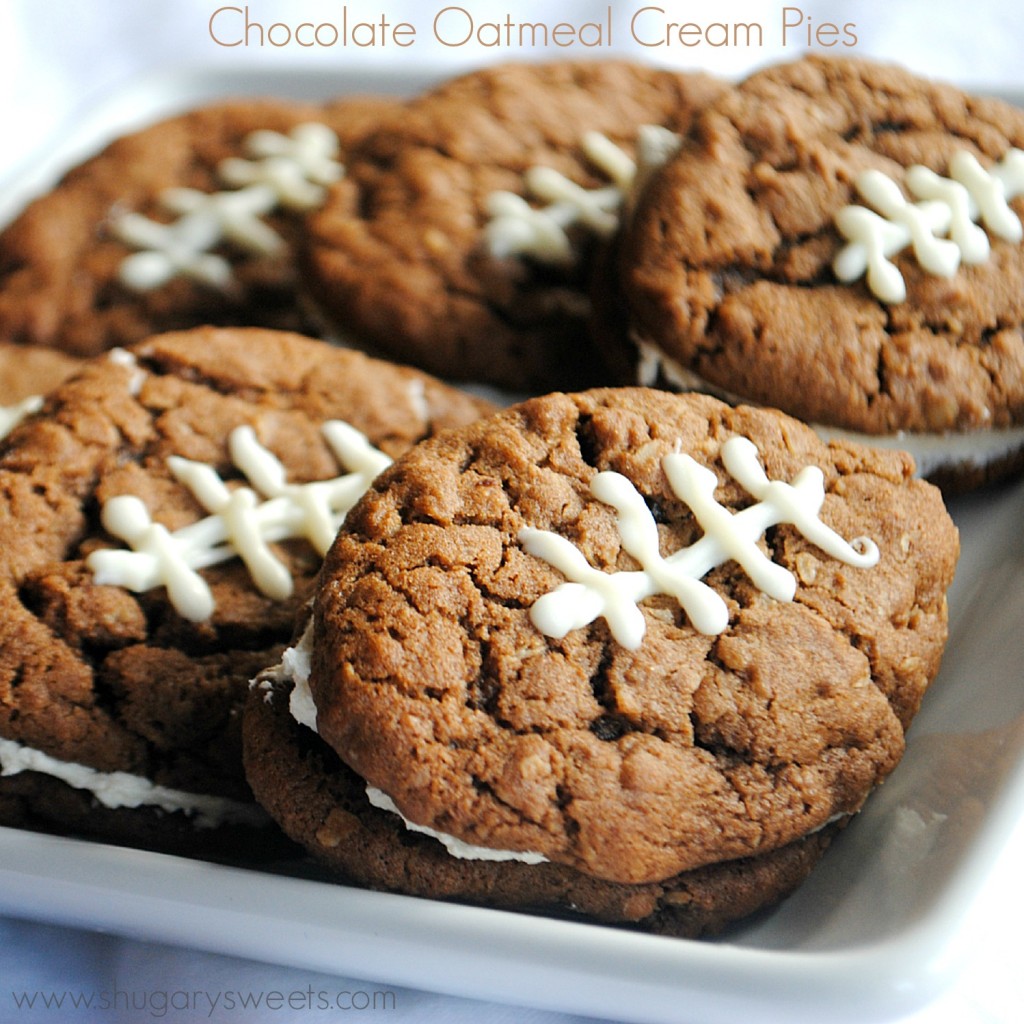 I would take about 5 of these right now, please!  Football Scotcheroos from Julie's Eats & Treats.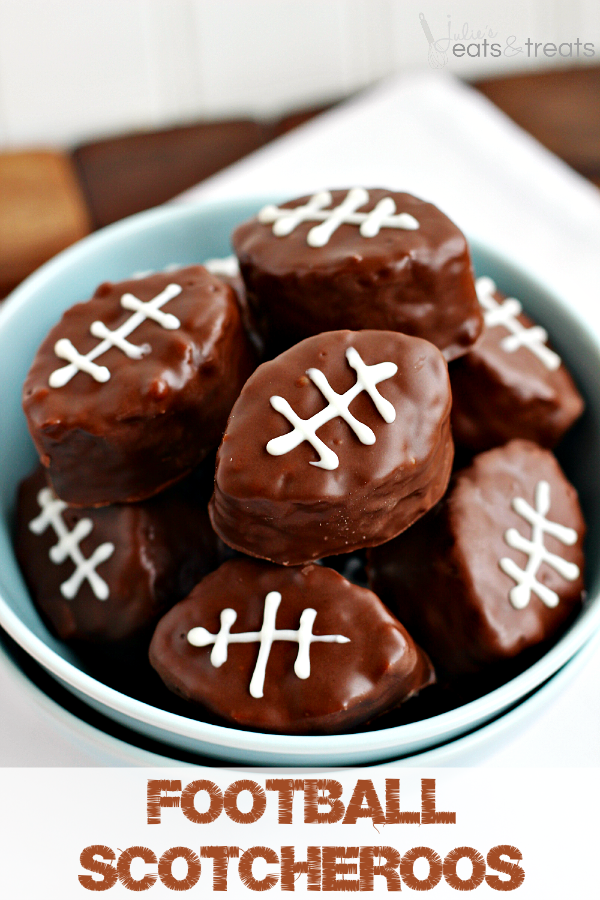 These Double Chocolate Football Cupcakes from The Baker Chick look delicious!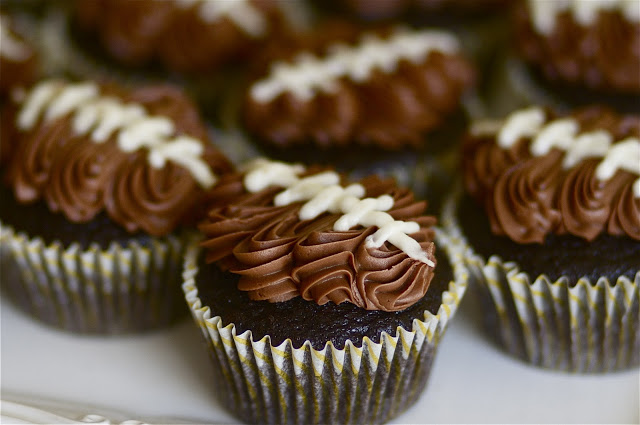 I couldn't have just desserts could I?  No really, could I?  'Cause that's mostly what I love.
This Football Shaped Superbowl Pizza is super cute from The How 2 Girl.

I'm in love with these Football Pizza Pockets from Picture the Recipe.  We might have to make these!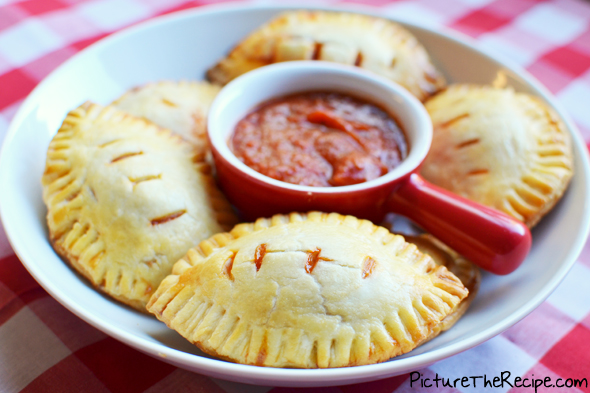 Wouldn't these be fun?  We love meatloaf so why not Football Mini Meatloaves from A Family Feast.
What fun food, right?
Have fun on Sunday!  Be safe and eat delicious food!
We're linking to the parties found HERE.